Documentation
pascom Cloud Phone System Documentation and Release Notes
Teams Concept
Training Video
Concept
Each pascom VoIP phone system user has their own extension, devices and actions which control calls to their extension. Additionally, users can also be members of a team.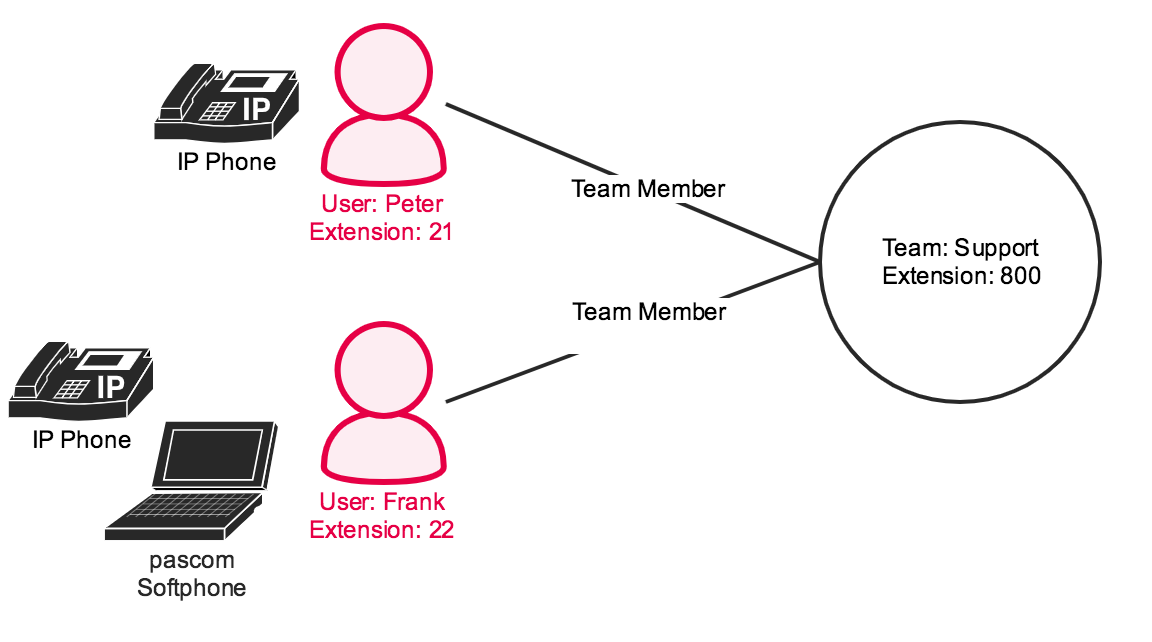 The Team also has its own specific extension and actions. Should a team extension be called, all member telephones will ring according to the configured call strategy and actions.
If a team is called, the team actions apply exclusively. Actions configured for the user will be ignored in this scenario.
As such, it is possible to control, for example, that Frank remains available under his direct extension 22 even outside of business hours but calls to the support team after 18:00 are forwarded to the voicemail box.