CLOUD PHONE SYSTEM
Future proof business communications with the pascom cloud phone system.
TO CLOUD PHONE SYSTEMS
MOBILE FIRST
With you where your work best, take your office with you with the pascom mobile apps for Android and iOS.
TO MOBILE VOIP
VIDEO COLLABORATION
Keep your teams connected, engaged, and on the same page with Video.
TO VIDEO COLLABORATION
TEAM MESSAGING
The new home for Team Collaboration. Connect, chat and share files with all your teams from anywhere.
TO TEAM CoLLABORATION
WORK FROM HOME OFFICE
The smart way to work from Home Office with all you need in one place.
TO HOME OFFICE
Professional CONTACT CENTRE
Deliver customer centric experiences with the pascom Cloud Contact Centre.
TO CONTACT CENTRE
EFFORTLESS INTEGRATION
Effortlessly connect and integrate your Business Applications and Devices.
THOUSANDS OF COMPANIES TRUST PASCOM TO STAY CONNECTED
Memset
Gary Redmond, Corporate Infrastructure Manager
We opted for the pascom phone system as it delivered all the advanced functionality and ease of management we were looking for when replacing our old Asterisk system and further drive our excellent customer service standards, coupled with the ability to retain our Snom desk phones to ensure maximum R.O.I, ease of integration with our new pascom phone system and deliver maximum audio quality for our sales and customer service teams.

seitenwind
Philipp Meixner, CEO
As a communications agency with just under 20 employees, the pascom phone system is perfect for us. The technical concept simply functions, which is what you want. The service is exceptional and always accessible (even if it is rarely needed) and as one of the agency's business partners, we can only recommend pascom: open, straight forward, pleasant to work with - great. Thank you pascom!

AMPAREX
Stephan Förderung, CEO
We chose pascom because their phone systems offer a sleek, easy to use UC client and administration UI whilst providing us with all the PBX and UC features, control and visibility that we could possibly need from our business communications solution. As a result of our excellent experience, we are happy to recommend pascom phone systems to all our customers.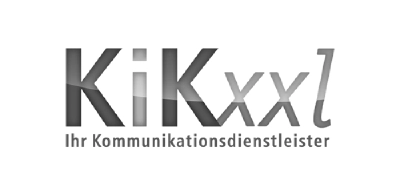 KiKxxl
Lars Hoeger, IT Director
When we make decisions regarding new systems, we want to make sure that we have both reins firmly in our hands. Therefore, it is essential to implement systems which adhere to OpenStandards, allowing us to seamlessly connect and integrate these to our existing systems. In addition, we require reliable suppliers, who are ready to customise their solutions to our requirements, which is why we chose pascom who offer exactly this service and more.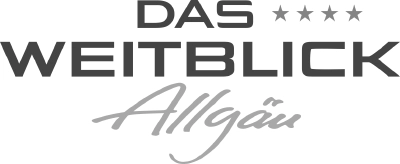 Weitblick
Kassandra Martin, Deputy Director & Reception Manager
We chose pascom as our telephony solution in part due to the scalability, flexibility and ease of deployment. In addition, the pascom platform functions perfectly with our digital guest directories in our rooms whilst offering the largest range of features at easily the most cost effective price compared to alternative solutions. A further deciding factor was the wide choice of compatible hardware that choosing pascom afforded us.
WHAT IS A CLOUD TELEPHONE SYSTEM?
A cloud telephone system is a software-based business telephony solution that is hosted in the provider's Data Centre. A cloud phone system combines all the telephony functions of a traditional PBX (Private Branch Exchange) with modern team collaboration tools and makes them available via the internet using VoIP (Voice over IP) and SIP (Session Initiation Protocol) technologies. The pascom Cloud Phone System provides you with a complete business communications solution to unifies all your communication tools in to one platform and makes all your essential communication tools available from anywhere and on your favourite devices to ensure that you, your team and your customers stay connected no matter where you work.