PASCOM FEATURES
Upgrade your business communications with the "All-in-One" Business phone system solution. Call, chat, message, and meet from anywhere at anytime, on any device and with the minimum of setup and administration hassle.
Download PDF
FEATURES OVERVIEW
On the road, in the office, in HomeOffice, on your mobile or on your desktop, in the cloud or on-premise - the pascom phone system is packed full of classic telephony, collaboration and contact centre features to help you upgrade your business communications.
Business Telephony
Simplified and intuitive work flows ensure that all telephony tools can be used with minimal effort and with just a few mouse clicks. For example: holding calls, contact management, attended and unattended transfers, 3-way conferencing, call forwarding and browsing call histories can all be intuitively used without any additional employee training being required.
CTI & TAPI
With pascom's TAPI and CTI technology, you can remote control all your desktop phones and softphones and start calls directly from your CRM, ERP and MS Outlook systems. Simply use the dial function in your 3rd party application and the call will be made using your currently selected telephony device.
Click 2 Dial
Greatly simplify the dialling process by using the intelligent Click 2 Dial short-cut keys. Simply highlight a number from a webpage or another everyday application and start a call by using the corresponding click to dial shortcut key combination.
Voicemail-System
Never miss an important message again thanks to voicemail. With pascom, voicemail boxes are available for every user at no additional cost, can be called up from all devices as well as sending e-mail notifications thanks to voicemail-2-e-mail.
Faxing for all
If required, each user can be setup with a personal fax devices thanks to an integrated virtual fax server, saving trips to possibly far away fax machines and therefore increasing productivity. What's more, virtual fax machines support you in eliminating expensive analog fax device maintenance costs.
Integrated Phonebooks
Benefit from fingertip access to fully integrated address books - including centrally managed company and private phone book, plus access to apple and Outlook contacts. Provide your entire team with company phone book access from all platforms and devices plus managing who can add and edit contact information.
One-Number-Concept
Thanks to pascom's One Number Concept, you and your team will always be reachable on the office number, meaning you can work from anywhere on any device. No matter where you are, all the tools that you use in the office will always be available to you on all your devices.
Personalise Your Desktop Phone
Personalise your snom and Yealink desktop VoIP phones to match your work day requirements with the pascom desktop app's new BLF (Busy Lamp Field) configuration menu. Add speed dials, quick call queue log-in/out and contact list extension numbers to expertly manage your every day tasks.
Contact / Call Center
Contact / Call Center Whether a SMB or Large Enterprise, businesses of all sizes operate some form on Contact Centre and pascom Call & Contact Center tools are designed to boost customer service and drive contact center and agent performance. Advanced Call Center Features and Open Standards mean our software is highly customisable and can be adapted to meet even the most specific demands of any business.
Auto Attendant
Professionally and automatically answer and greet callers according to specific criteria. Incorporate additional Business Intelligence such as phone number recognition, opening times and public holiday calendars etc. and your Auto Attendant can support you in the delivery of automated excellent customer service whilst reducing the burden on your reception / front desk team.
IVR Menu (Interactive Voice Response)
Interactive voice response menus are the ideal way of directly connecting callers with the right person, department or team at the first time of asking. Alternatively, provide the caller with a self-service option and further reduce switchboard workloads and boost customer service.
Call Queues
Simplify Team Management. Add a queue or call group per business department and regardless of the size of your business, our call / hunt group or call queue tools enable you to implement a professional, tailor made call management strategy to deliver excellent customer service and convey the image of a highly successful, customer orientated business.
Music on Hold (MOH)
Incorporating Music on Hold can further enhance customer engagement and your business image. No-one enjoys waiting in a queue or on hold and with the appropriate MoH you can make the waiting time as pleasant as possible. Go on step further and add different MoH per queue combined with prompts, you can fine tune the waiting experience with targeted information orientated around your different target groups with, for example, waiting times or positions in the queue as well as alternative information sources.
Custom Prompts
Take advantage of custom prompts tailored to your audience's needs and increase customer engagement. Upload professionally pre-recorded prompts to inform your callers of company and product news, specific promotions and self service options. Modify your prompts using the inbuilt prompt recording tool and should the need arise, you can add custom prompts on the fly to inform callers regarding specific issues such as service outages or downtime.
Automatic Call Distribution (ACD)
Intelligently and automatically route inbound calls. Use a combination of different ACD tools and business intelligence to ensure that each caller is automatically routed to the most suitable agent / team member that fulfils their needs. For example, use a combination of caller ID, IVR menus and Skills-based Routing and transfer the caller to the most appropriate person who can serve the caller best.
Skill-Based-Routing
Automatically route calls to the best suited employees / department. Define individual ACD strategies and use Skills Based Routing to improve customer service and your call / contact centre performance. Simply assign individual agents with appropriate skill levels and then pass on callers in a targeted manner. Doing so will support you in improving customer service as well as helping you reduce performance KPIs including waiting times and the average hold times (AHT).
Call Labels and Caller Information
Attach call labels to each call and display this information to your users / contact centre agents to offer a more personalised in-call experience and optimise customer service. Utilise business intelligence from varying data sources such as the caller ID, IVR menus, skills required and additional information from your customer relationship platform and ensure that your team are in the best position to professionally serve each and every caller.
Call Recordings
Depending on your requirements, call recordings enable you to improve quality control and customer service. Recordings can be started automatically or manually and can be used to pinpoint areas of potential improvement. Recordings provide the ideal platform for employee training and can be stored centrally, played back in the desktop client or dispatched per e-mail/script. The result, call recordings provide an excellent customer experience and service enhancment tool.
Analytics Wallboards
Measure employee and overall contact centre telephony performance. Our analytics wallboard provides you and your team leaders with an instant overview of the current state of your telephony environment and can be used to make informed decisions regarding resource planning and identifying potential customer service issues.
Open Standards
pascom delivers Open Standards flexibility – providing your with complete control over your choice of voice provider, preferred IP telephone and / or gateway vendor. By selecting the SIP provide and IP endpoints that are most suited to your business model, Open Standards enables you to significantly reduce your telecommunication costs.
Automatic Install / Setup Guide
Benefit from the extreme user friendliness of our business communications platform. Our stepby-step setup guides are designed to help you get your phone system up and running within minutes regardless of deployment type: cloud or on-premise.
Appliance | Virtual | Cloud
Choose between a hardware-based IP PBX appliance, a virtual telephone system or a pascom hosted cloud business communications solution. Regardless of your chosen deployment option, pascom solutions are 100% cloud-ready and feature equal, highly customisable and adaptable to your individual business requirements.
Platform Independence
With clients for Windows, Mac and Linux as well as Android and iOS, pascom solutions offer anywhere, anytime accessibility. Regardless of your current IT landscape, pascom solutions seamlessly integrate into your existing infrastructure - no matter whether you opt for our preconfigured hardware appliance, your existing virtual infrastructure or want to gain maximum benefit with our free pascom.cloud hosting.
Zero Admin
Beyond the straightforward setup process, pascom solutions are also extremely IT admin friendly. The intuitive, easy to use admin UI coupled with a wide range of automated management tools combine to support businesses save valuable resources and time whilst reducing system administration and telecom costs.
System Management
Every pascom business communications platform feature and setting can be centrally accessed and managed - from endpoints to users and teams and everything in between. Realise speedy deployments with auto provisioning, automated user and team management, configuration templates and mass deployments of telephone firmware.
User Invites
Invite new users per e-mail and provide them with the option of setting up and personalising their own account. The setup assistant enables users to configure their account, get started with the desktop and mobile clients as well as adding and configuring their desktop phone.
pascom Email Server
pascom phone systems include an e-mail server as standard which can be used for user invites as well as simplifying setting up and configuring voicemail-2-e-mail.
Session Border Controller
With the pascom session border SBC, pascom solutions offer additional security, mobility and availability as standard - on-premise and in the cloud. As the saying goes "cloud technology for all", regardless of installation type - on-premise or in the cloud - pascom solutions include our SBC as standard to deliver 100% mobility and increased security.
Security
pascom meets the highest standards in terms of encrypting your business communications. With a variety of encryption technologies available: sRTP, TLS, SIPs, QR code and encrypted URL provisioning as well as identity management (for authentication against 3rd party applications), securing your business communications has never been easier.
SIP-Provider Database
We support you in choosing the right SIP provider for your needs. With a number of leading providers included in our SIP provider database, simply use our configurations template and register with your chosen provider with the minimum of fuss and without any scripting being required.
Integrated System Health Checks
In order to ensure maximum uptime and keep disruptions to your telephony and communications services to an absolute minimum, we regularly check the health of your system. Should potential issues be identified, you will receive an e-mail notification to alert you before any disruption has occurred.
Backup & Restore
Core to any business continuity and disaster recovery strategy, our in-built automated redundancy and backup tools create full system and database backups in order to minimise distruption to your business telephony and communication services as well as protecting you from fatal system and server errors. Should the worst happen, recovering your solution can be done in minutes and downtime kept to a minimum.
Conector Profiles
The pascom connector profiles allow you to simply and automatically connect to and sync user and phone book contact information from 3rd party databases including AD, MS Exchange / Office 365, LDAP and CSV files. Not only can the connector profiles greatly simplify creating and maintaining phone books, they also excellent for automating user management and bolstering security with Identity Management.
VPN Connector
Among other application scenarios, the pascom VPN connector enables you to establish a connection between on-site third party systems and your hosted pascom phone system. As such, if you host your pascom phone system in the cloud but require connectivity to on-site hardware and applications, then through using the VPN connector, building a seamless hybrid infrastructure is quickly and simply achieved.
REST API
The REST API (Application Programming Interface) provided by pascom ensures the seamless integration and access to your critical business intelligence. Is a suitable connector profile for your choosen data source not available? No problem, use the pascom REST API to establish the connection to your pascom phone system and integrate it seamlessly into your existing IT infrastructure.
Unified Communications
pascom UC tools such as presence management, instant and group messaging, file transfers and fax / voicemail-to-e-mail all combine to optimise user work flows. pascom provides all the required tools to significantly enhance how employees communicate and collaborate with one another, enabling you to considerably increase team productivity and therefore optimise your business communication performance.
Desktop Clients
The pascom desktop UC client delivers an individualised communications cockpit for each team member and provides a huge range of functions. Available for Windows, Mac and Linux, the pascom client's softphone and CTI functionality supports you in optimising team cooperation as well as aiding you in delivering excellent customer service. Providing instant fingertip access to the complete suite of UC tools across all platforms, the pascom UC client is designed to ensure that regardless of platform all your users benefit from a consistent user experience.
Mobile Apps
The pascom mobile UC apps for Android and iOS enable anywhere, anytime team communication. Built on the same framework as the desktop clients, the mobile VoIP apps ensure that your entire team benefit from the flexibility of mobile communication and collaboration without sacrificing any of the UC functions. Using the SIP softphone, your team will always be in the loop and can communicate with colleagues and customers from anywhere.
Audio Conferencing
Forming the basis for all pascom Team Collaboration, the pascom "Always On" team messaging channels provide the perfect platform to dynamically start group audio conferences without requiring any additonal conferencing hardware and avoiding any scheduling and dial in issues that traditional audio conferencing solutions are famous for.
Video Conferencing
Increase video meeting effectiveness with video conferencing. With pascom's native video conferencing suite, starting a face-to-face multiuser video conference is as simple as clicking a button. Start and join meetings from your from your desktop or mobile app or in a huddle room and benefit from both the visual element and personal touch.
WebRTC Web Conferencing
Online meetings, remote presentations and support, the pascom Web Client allows pascom users to invite customers, business partners and stakeholders to join and participate in online web meetings direct in their browser, without requiring any additional software or hardware. Compatible with all leading browsers to ensure that pascom customers are able to benefit from a secure, reliable and easy-to-use WebRTC video conferencing solution.
Desktop / Screen Sharing
Take your team collaboration and meetings to the next level with screen sharing. With pascom screen sharing, it is possible to further promote team work and remote worker integration as well as having the perfect tool to deliver in-depth presentations and enhance the effectiveness of your virtual meetings.
File Sharing
Boost productivity and collaboration by instantly and securely sharing files with colleagues directly from the pascom UC client. Avoid delays and unnecessary follow-ups with inbuilt read receipts and in-chat previews. Just like with Instant Messaging, all file transfers are sent securely to protect the integrity of your company data.
Instant Messsaging
When it comes to internal collaboration, Instant Messaging is the new e-mail. Why? Because it's quick and effective. pascom's Chat tools are available on all pascom UC clients and are automatically synced to ensure you can start chatting on your desktop and carry on the conversation on your tablet or smartphone..
Team Chat
Further enhance team collaboration with team messaging / team chat with the "always-on" team messaging channels. Break down information silos by grouping users into departments, teams or projects and enable them to brainstorm ideas and dynamically start audio / video conferences and desktop sharing sessions.
Presence Management
Significantly enhance productivity with presence management. The ability to view the presence status of other colleagues and to manage your own status helps ensure unnecessary transfers are kept to a minimum while streamlining remote worker collaboration. In a meeting, let your team members know by activating Do Not Disturb and adding a custom message and prevent any unwanted interruptions.
Voicemail / Fax-to-E-Mail
Save time and never miss an important message again with Voicemail-to-E-mail. Simply activate your user / team voicemail boxes and all messages will be automatically converted to sound files and sent directly to the assigned e-mail in-box. The same is true for incoming faxes which can be converted into PDFs and sent to individual or central e-mail in-boxes.
Hot Desking
Simply select your current workstation from the locations list and automatically take control of the assigned device, e.g. a specific desktop phone. Hot Desking is an ideal tool for call and contact centres as well as open plan offices and for employees who often work from multiple locations such as HomeOffice or other company sites. By logging into a location, you will be reachable on your office extension on devices assigned to the location and your team will be notified of your location via the desktop client.
FindeMe / FollowMe
Expertly manage all your devices across all locations. Control the order in which devices in each location should ring and for which type of cal (internal, external and queues). As such FindMe / FollowMe is ideal for HomeOffice and Remote workers as they can manage exactly on which device and in which order they are reachable regardless of where they are currently working.
GSM Fallback and Fixed Mobile Convergence (FMC)
Make and receive calls on your office extension using GSM technology. Should a reliable data connection not be available on your smartphone, the inbuilt GSM fallback will automatically route inbound calls via GSM. Simply select GSM within the mobile app phone tab and start making calls using your mobile whilst transmitting your office number.
Memset
Gary Redmond, Corporate Infrastructure Manager
We opted for the pascom phone system as it delivered all the advanced functionality and ease of management we were looking for when replacing our old Asterisk system and further drive our excellent customer service standards, coupled with the ability to retain our Snom desk phones to ensure maximum R.O.I, ease of integration with our new pascom phone system and deliver maximum audio quality for our sales and customer service teams.

seitenwind
Philipp Meixner, CEO
As a communications agency with just under 20 employees, the pascom phone system is perfect for us. The technical concept simply functions, which is what you want. The service is exceptional and always accessible (even if it is rarely needed) and as one of the agency's business partners, we can only recommend pascom: open, straight forward, pleasant to work with - great. Thank you pascom!

AMPAREX
Stephan Förderung, CEO
We chose pascom because their phone systems offer a sleek, easy to use UC client and administration UI whilst providing us with all the PBX and UC features, control and visibility that we could possibly need from our business communications solution. As a result of our excellent experience, we are happy to recommend pascom phone systems to all our customers.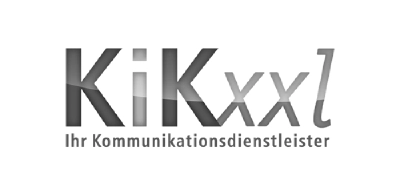 KiKxxl
Lars Hoeger, IT Director
When we make decisions regarding new systems, we want to make sure that we have both reins firmly in our hands. Therefore, it is essential to implement systems which adhere to OpenStandards, allowing us to seamlessly connect and integrate these to our existing systems. In addition, we require reliable suppliers, who are ready to customise their solutions to our requirements, which is why we chose pascom who offer exactly this service and more.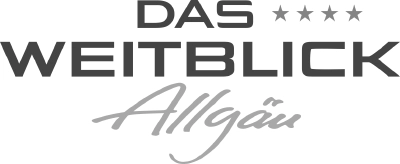 Weitblick
Kassandra Martin, Deputy Director & Reception Manager
We chose pascom as our telephony solution in part due to the scalability, flexibility and ease of deployment. In addition, the pascom platform functions perfectly with our digital guest directories in our rooms whilst offering the largest range of features at easily the most cost effective price compared to alternative solutions. A further deciding factor was the wide choice of compatible hardware that choosing pascom afforded us.