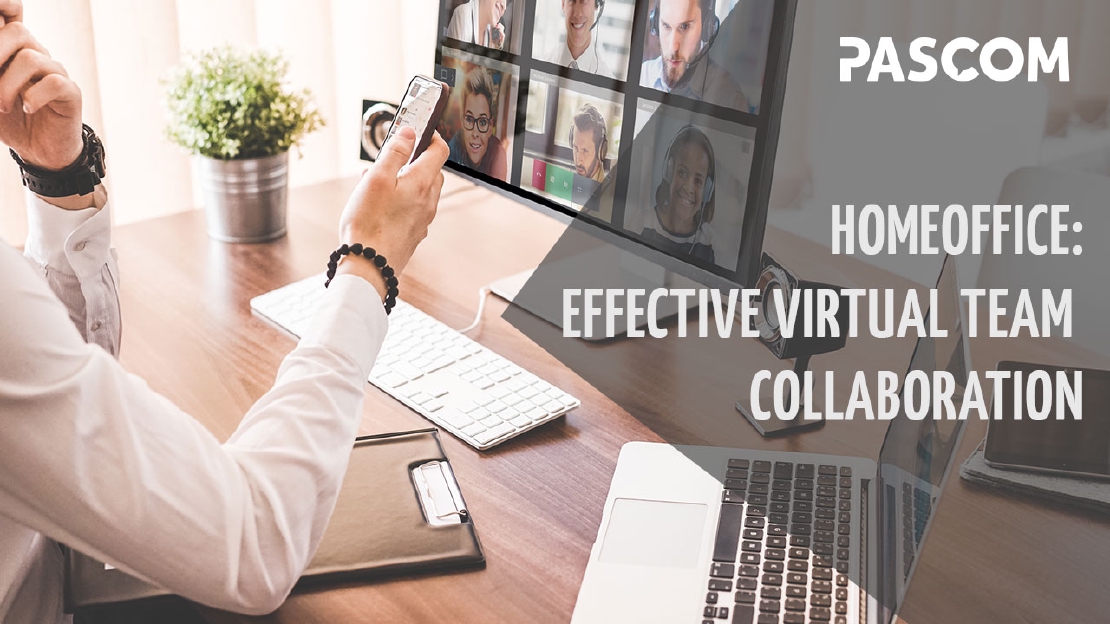 HomeOffice: Employee Engagement and Virtual Team Collaboration
Effective Team Collaboration
The key to success when working from HomeOffice is clear communication across the board. It does not matter who you are or even what function you have within your organisation, as a knowledge worker, working from HomeOffice presents several significant challenges to overcome. We also understand that as a manager the task of virtual team management can be quite daunting even for if you are experienced in working remotely.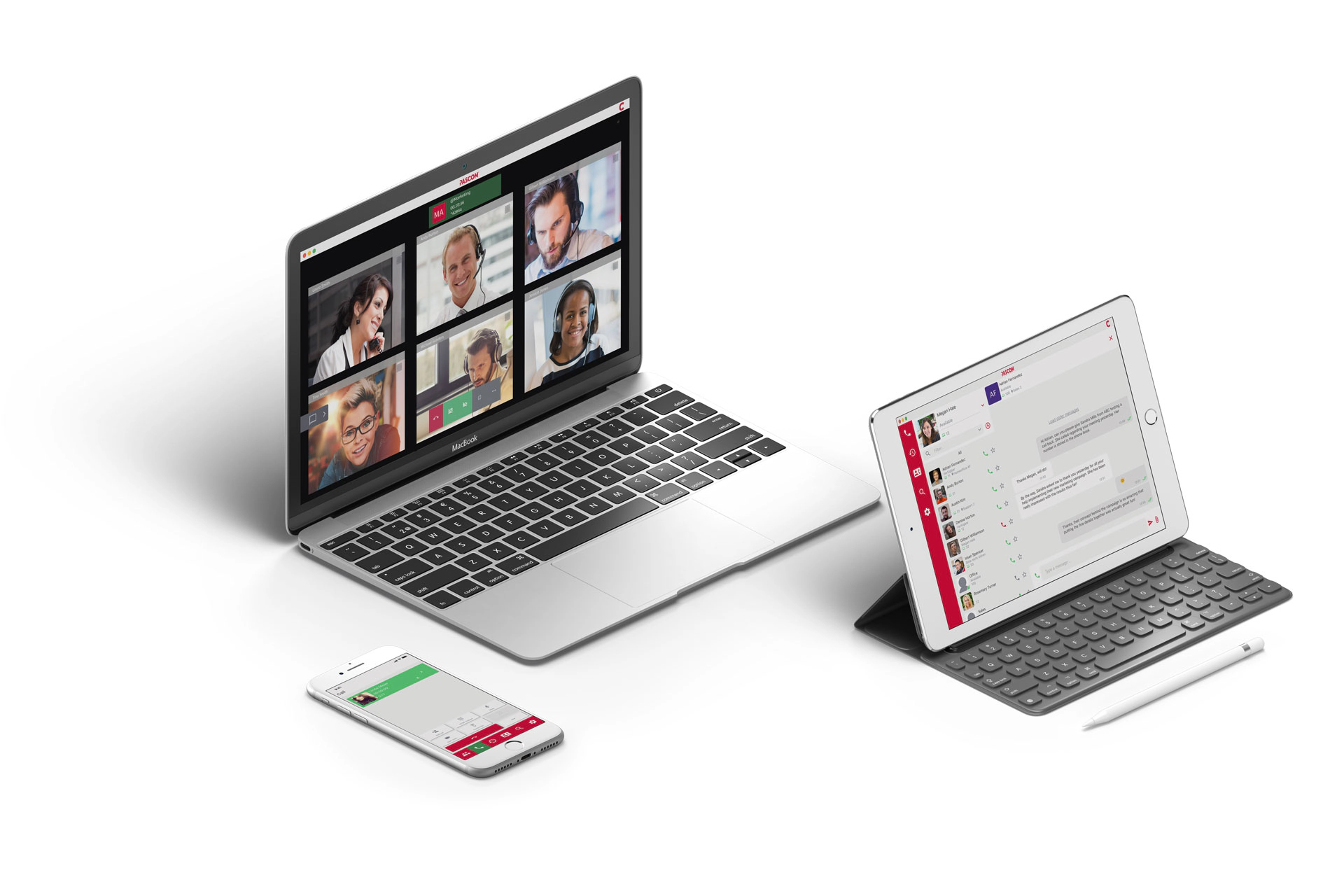 At pascom, we have offered HomeOffice opportunities for many years and therefore understand that working from home creates several obstacles for both employees and managers. To overcome these issues we have been using team collaboration tools daily and therefore know a thing or two about remote working and virtual team collaboration. That's why we thought creating a guide to virtual collaboration and team management based on our experiences would be extremely useful for our customers and readers as we all work together and find our way with the new way to work.
Promote Regular, Proactive, Rich Communication
As an office-based worker, the proximity and general day-to-day office banter provide the ideal platform for effortless communication and helps ensure that everyone is on the same page. The problem is maintaining this critical element as we all move to HomeOffice working, particularly if you have limited or no remote working experience. To overcome this, you will need to make sure that you know exactly what is expected and plan accordingly.
As a team member, that means you should not be afraid of asking the boss for more contact - 5 minutes to kick start the day or wrap things up at the end of the day. As a manager, make sure to make time to communicate with your team. Make use of your full armoury of Team Messaging and Collaboration tools at your disposal to share quick, general information and ensure that your team, department and organisation feel connected.
Mobile Integration, Softphones and UC Apps
Never before has mobile integration been so important. But the truth is, purely from a business continuity viewpoint, a well-deployed mobile integration strategy makes sense as nearly everyone has one which means you can save the hassle of having to add and integrate HomeOffice phones and so on.
Previously, the issue with mobile devices had always been the defining line between a mobile user's professional and private life. The advent of Fixed Mobile Convergence and softphone technologies has changed things and the balancing act is no longer an issue. That said, the reality is that mobile users are reachable 24/7/365. This because mobile UC apps are always on by nature and they have to be to function correctly i.e. receive calls and chats etc. So both team members and managers alike will have to respect the boundary between work and private.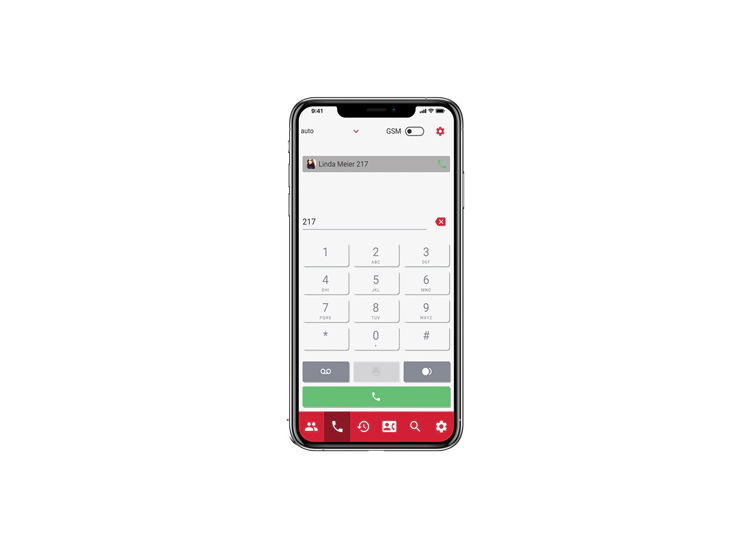 These days, employees can use mobile VoIP apps on their smartphones to make and receive calls on their office number. It is even possible to fall back to GSM technology should a stable Internet connection not be available. And the best bit, with a cloud-based unified communications platform, integrating mobiles and setting up the mobile apps is simple and effortless, meaning it is possible to switch to a mobile communication and collaboration strategy within in a very short space of time and then switch back again.
Video Conferencing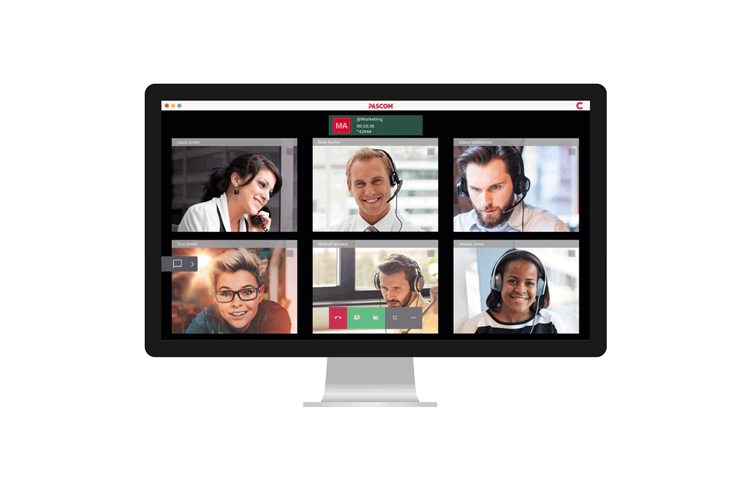 In 2019, social media brand development platform vendor Buffer released the State of Remote Work report showed that the second most common problem remote workers is that working remotely can often be lonely (19%), while the third most common issue was having the ability to collaborate and communicate effectively (17%).
An excellent way of communicating with your team is to make use of rich communication tools that offer live and face-to-face interactions such as video telephony and video conferencing tools as well as promoting the use of real-time tools such as chat and presence technologies.
Another top tip when it comes to video calls and conferences is to remember that the camera is on and everyone can see you - but that is the topic of our next post, so stay tuned for that one!
Desktop Screen Sharing
Video telephony is great for feeling included, but another excellent productivity-enhancing tip is to make use of screen sharing tools. In terms of Team Collaboration, desktop sharing is probably the single most tool and is a great productivity enhancer.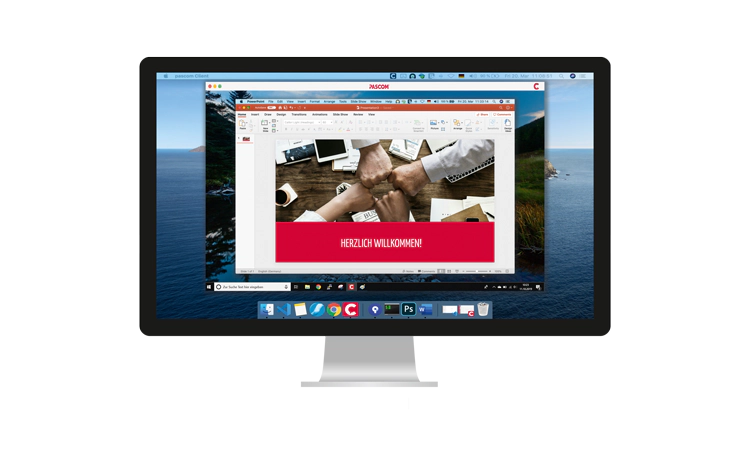 Thanks to screen sharing it is now possible for remote teams to effectively collaborate on tasks and projects despite the distance between them. Where video conferencing can, at times, be a distraction with so much to look at, screen sharing delivers a central focal point and can be used to promote extremely effective online meetings.
One of the core benefits of screen sharing is having the ability to deliver in-depth presentations and break down complex issues in a way that is clear and promotes understanding. For teams, screen sharing delivers the collaboration tool that enables members to continue to work normally on projects, demonstrate to their team and most importantly garner instant feedback and/or support without having those endless back and forth phone calls or worse still, the dreaded and counter-productive group E-mail that has developed into a never-ending book.
Team Messaging
Team messaging tools are great for promoting team collaboration and sharing information quickly without having to jump on the phone or into a video conference. Depending on the size of your organisation, our tip is to set up groups for all levels of your company, from specific teams and departments right through to the entire organisation. If your business is a large multi-national, it might be more appropriate to add team messaging channels for each office location or territory to share location-specific information. Once set up, these channels provide an "Always On" platform to share announcements to all members at once and keep them apprised of all the important information that they need.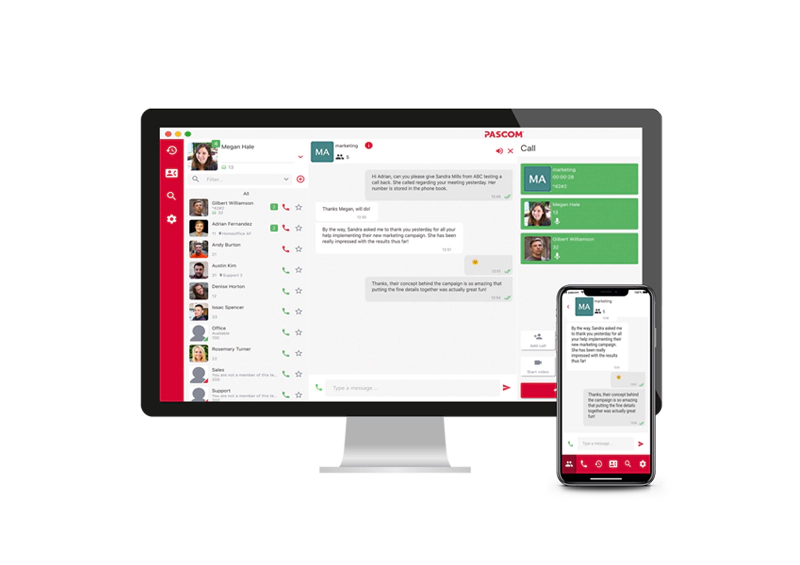 Another excellent idea is to go one step further and to set up another organisation-wide channel solely for informal chit-chat. This provides a great platform on which employees can share ideas and achievements and can be used for that much-missed office banter - and don't worry about getting annoyed by the channel either - if the messages are getting in the way of that project you are working on, simply mute the channel for the next few hours.
Presence Technology
Presence technology is an often under estimated and under valued communication tool. Simply having the ability to know at a glance whether a colleague is available or not can be a massive time saver as well as a useful customer service tool. By managing your "availability", you are providing information to both your colleagues and the phone system. This means that colleagues can decide how best to contact you i.e. call vs chat, avoid unnecessary customer call transfers and unwanted interruptions. Furthermore, modern phone systems can see the user's current presence status and adapt the automated call routing accordingly.
Once again, we have already written extensively on the topic of presence technology, just check out this article from 2015 for a full overview of the benefits of presence technology. But to sum up, presence helps boost productivity by resulting in fewer e-mails, increasing response times and ultimately improving remote collaboration - which is obviously great as we are all now working from home.
By using the full range of communication and collaboration tools at your disposal, it is often impossible or at least extremely difficult to tell if someone is in Home Office - at least until the Video is turned on - which means that from a technology standpoint one's Internet connection is the only limitation to productive Home Office working. That said, LTE coverage is pretty widespread these days and is, in fact, faster than some of the lower-end bundles from many ITSPs.
We're here to help
There are many more tips to follow including which tools to use, the ergonomics of the ideal Home Office plus what you need for the perfect setup (check out this post from 2018). Join us next time as we take a look at how to ensure your online video meetings stay productive.
If you would like to know more about how pascom can help your business throughout this difficult time and beyond, then give us a call (+49 991 291691 200) and get started with our free cloud phone system edition.