Optimise Patient Communications.
Doctors surgeries and medical practices have unique requirements of their phone system. Improve practice efficiencies and optimise patient care with pascom for tomedo®, the modern communications platform that connects into your tomedo® medical record (EMR) software and transforms how you and your medical team communicate with your patients.
pascom for tomedo® - the phone system for doctors and medical practices
pascom for tomedo® is the perfect telephony hub for medical practices and doctors surgeries. Effortlessly connect your tomedo® medical software for macOS with the pascom phone system and optimise your practice's everday workflows and patient communication.
Excellent
Patient Care
Automatically open patient records, minimising search times and improving patient care.
Intuitive
Workflows
Click-to-dial and screen pop-ups simplifies how tomedo® users make and receive calls.
Seamless
Data Syncs
Automatically sync patient call data from pascom to the correct tomedo® patient record.
All-In-One Communications
Ease patient waiting time with full telephony functionality incl. prompts & music on hold.
Automatically Open Patient Records
Expertly and professionally manage all inbound calls to your medical practice by automatically opening patient records as soon as a call comes in. pascom for tomedo® matches the inbound caller telephone number with the numbers stored in the tomedo® patient records and automatically opens the corresponding patient record every time they call.
Reduce time spent looking up patient records.
Instant overview of the patients medical history.
Reduce the risk of human error with sensitive medical records.
Enhance patient care with quick, no fuss in-call experience.
Start Calls Directly From tomedo®
With pascom for tomedo®, doctors, nurses and GPs can call patients directly from within tomedo®, eliminating the need to search for patient records and numbers before manually dialling. With pascom and tomedo®, all that's required is a simple click in tomedo® and pascom will do the rest to dramatically improve efficiency and saving the extremely precious time available to doctors.
No need to switch applications to make patient calls.
Significantly simplifies workflows.
Improve communication between the practice and patients.
Provides Medical Centres with all the benefits of a modern VoIP phone system.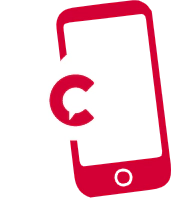 Calls Perfectly Snychronised
Automatically track and log all every time a patient has contact with the practice with a detailed documentation of call details within the patient record. Instantly see who called, when, for how long and add notes to each call record to enable the most comfortable patient care possible.
Automatically sync call data from pascom to tomedo®.
Access historical patient call logs from within patient records.
Live overview of active and historical calls.
Automatically log call dates, times and duration.
Get more with pascom for tomedo®
pascom is the complete business communications platform, making pascom for tomedo® significantly more than a phone system add-on. With pascom for tomedo®, doctors and practice staff will have fingertip access to all the communication and collaboration tools required today. From mobile connectivity and chat collaboration to online video and web meetings, pascom for tomedo® doctors practices will enjoy all the benefits that a seamlessly patient management and communication solution has to offer and more.
Modern Unified Communications Suite
See which colleagues are available with presence.
Unified Messaging: Chat, Team Messaging and Fax.
Easy-to-use meeting tools for doctors conferencing.
Simple, secure patient communication.
All-in-one desktop and mobile collaboration app.
All Inclusive Telephony Functions
Intelligent caller identification.
Extensive detailed call logging and histories.
Music on Hold, prompts and call queues.
Simple multi-site surgery integration.
All inclusive pricing with no add-ons.
Interested? Get in touch!
Need further information regarding pascom for tomedo® or are a already a tomedo® customer looking to optimise your medical centre's telephony, then get in touch with us today.
+49 991 29691 200
Why Switch to the pascom Phone System?
With the pascom VoIP phone system, your doctors practive will benefit from an all-in-one business phone system solution that seamlessly connects to you tomedo® software and consolidates all your business communication channels into one platform. With the pascom mobile VoIP apps for Android and iOS, you can access all your must have communications tools from anywhere ensuring that you and your team stay connected with your patients and can offer the same excellent patient care on the phone as you do in the practice.
WORK FROM ANYWHERE

SIMPLE SETUP AND MANAGEMENT

CLOUD UNIFIED COMMUNICATIONS

Android™/IOS MOBILE VOIP APPS

NATIVE VIDEO & WEB CONFERENCING

ADVANCED CALL & CONTACT CENTRE
Free Trial
Thousands of Companies trust pascom to stay connected

seitenwind
Philipp Meixner, CEO
As a communications agency with just under 20 employees, the pascom phone system is perfect for us. The technical concept simply functions, which is what you want. The service is exceptional and always accessible (even if it is rarely needed) and as one of the agency's business partners, we can only recommend pascom: open, straight forward, pleasant to work with - great. Thank you pascom!

AMPAREX
Stephan Förderung, CEO
We chose pascom because their phone systems offer a sleek, easy to use UC client and administration UI whilst providing us with all the PBX and UC features, control and visibility that we could possibly need from our business communications solution. As a result of our excellent experience, we are happy to recommend pascom phone systems to all our customers.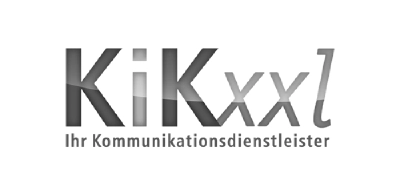 KiKxxl
Lars Hoeger, IT Director
When we make decisions regarding new systems, we want to make sure that we have both reins firmly in our hands. Therefore, it is essential to implement systems which adhere to OpenStandards, allowing us to seamlessly connect and integrate these to our existing systems. In addition, we require reliable suppliers, who are ready to customise their solutions to our requirements, which is why we chose pascom who offer exactly this service and more.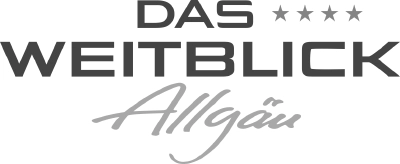 Weitblick
Kassandra Martin, Deputy Director & Reception Manager
We chose pascom as our telephony solution in part due to the scalability, flexibility and ease of deployment. In addition, the pascom platform functions perfectly with our digital guest directories in our rooms whilst offering the largest range of features at easily the most cost effective price compared to alternative solutions. A further deciding factor was the wide choice of compatible hardware that choosing pascom afforded us.

Wake & Camp Ruhlsdorf
Markus Gerlitzki, Managing Director
My team and I pride ourselves on the level of excellent care we provide our guests. However, it can be distracting when the phone is always ringing and we constantly answer the same questions. Thanks to the pascom phone system, we have been able to setup an automated self-service hotline which allows guests to quickly get answers and if required callers can be quickly and efficiently routed to an an employee. The system greatly improves customer service with around the clock answers around opening times and courses and therefore reduces the strain on employees, ensuring we are free to cater to the needs of our on-site guests.