Asterisk – OpenSource VoIP Telephony software with countless options
pascom is a leading European VoIP phone system and IP telephony solutions provider. Based on Asterisk, the IP communications platform offered by pascom provides their customers with a tailor-made business telephony solution. Thanks to an internally developed, proprietary Admin User Interface, pascom solutions offer more than just telecommunication tools. Businesses of all sizes utilising VoIP telephony are able to benefit from access to a complete communications platform.

Through the OpenSource software Asterisk, pascom are able to integrate diverse platforms into one system. In ensuring that the system offers the complete Business Communication solution, all the essential UCC (Unified Communication and Collaboration) tools are included within the offering. Asterisk is distributed under the GNU General Public License version 2.
Development of Asterisk OpenStandards Software
Developed in 1999, the OpenSource software is the creation of Mark Spencer. Operated with Linux, the software consists of four core modules. The PBX core switching model for in- and outbound calls plus the implementation of the differing technologies from VoIP to hardware. Voice channels and various applications are managed by the Schedule and I/O Manager. Phone ringing or call forwarding functions are controlled using the Application Manager Module.

In addition, Asterisk controls all protocols such as ISDN, SIP, GSM or IACX2. The OpenSource software offers a massive range of functions accross all protocols and is therefore a highly flexible future proof solution for nearly every telephony infrastructure. A particular strength of Asterisk systems is that VoIP endpoints can be connected without requiring specialised hardware. pascom's specifically developed admininstrations User Interface, which is based on Asterisk, leaves nothing to be desired.che offen.
Asterisk VoIP PBX Functions
Through its extensive functionality, the free software achieves a high compatibility and offers businesses an extremely flexible solution, making Asterisk Software solutions suitable for small medium businesses as well as large multi-national organisations. This, in turn, offers real added value in terms of reducing the need and expense of replacing existing IP endpoints when changing your phone system. In choosing to use the software, you will be able to benefit from the following features:
As such, the Asterisk OpenSource VoIP PBX software also comes with all expected features that you have become accustomed to and offer all the same functionality of traditional analog ISDN telephone systems.
How Secure is Asterisk VoIP PBX Software?
In order to prevent phone system abuse / unauthorised access by hackers and data thieves, the free Asterisk OpenSource software includes stringent security options which are regularly tested, maintained and updated. With Asterisk, it is possible to flexibly allow or disallow access to system extensions. This allows you to connect only endpoints with the corresponding permitted IP addresses. Undesired connections can also be blocked in advance. Your chosen Asterisk software version is also worth considering and it is recommended to use the most current version.

Our tip: strong passwords! pascom have been installing VoIP software solutions for over 15 years and are very aware of any potential vulnerabilities. Should you have any security questions or any issues arise, the pascom support team will be more than happy to advise and help you.
Why Upgrade to a pascom Business Communications Solution?
With the pascom VoIP phone system, your business will benefit from an all-in-one business phone system solution that consolidates all your business communication channels into one platform. With the pascom mobile VoIP apps for Android and iOS, you can access all your must have telephony and collaboration tools from anywhere ensuring that you and your team stay connected, productive and will never miss a call again.
WORK FROM ANYWHERE

SIMPLE SETUP AND MANAGEMENT

CLOUD UNIFIED COMMUNICATIONS

Android™/IOS MOBILE VOIP APPS

NATIVE VIDEO & WEB CONFERENCING

ADVANCED CALL & CONTACT CENTRE
Free Trial
THOUSANDS OF COMPANIES TRUST PASCOM TO STAY CONNECTED
Memset
Gary Redmond, Corporate Infrastructure Manager
We opted for the pascom phone system as it delivered all the advanced functionality and ease of management we were looking for when replacing our old Asterisk system and further drive our excellent customer service standards, coupled with the ability to retain our Snom desk phones to ensure maximum R.O.I, ease of integration with our new pascom phone system and deliver maximum audio quality for our sales and customer service teams.

seitenwind
Philipp Meixner, CEO
As a communications agency with just under 20 employees, the pascom phone system is perfect for us. The technical concept simply functions, which is what you want. The service is exceptional and always accessible (even if it is rarely needed) and as one of the agency's business partners, we can only recommend pascom: open, straight forward, pleasant to work with - great. Thank you pascom!

AMPAREX
Stephan Förderung, CEO
We chose pascom because their phone systems offer a sleek, easy to use UC client and administration UI whilst providing us with all the PBX and UC features, control and visibility that we could possibly need from our business communications solution. As a result of our excellent experience, we are happy to recommend pascom phone systems to all our customers.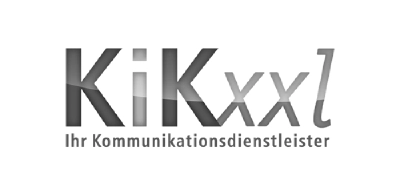 KiKxxl
Lars Hoeger, IT Director
When we make decisions regarding new systems, we want to make sure that we have both reins firmly in our hands. Therefore, it is essential to implement systems which adhere to OpenStandards, allowing us to seamlessly connect and integrate these to our existing systems. In addition, we require reliable suppliers, who are ready to customise their solutions to our requirements, which is why we chose pascom who offer exactly this service and more.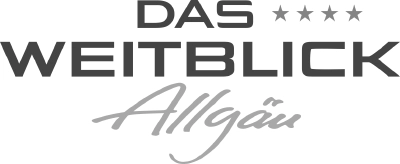 Weitblick
Kassandra Martin, Deputy Director & Reception Manager
We chose pascom as our telephony solution in part due to the scalability, flexibility and ease of deployment. In addition, the pascom platform functions perfectly with our digital guest directories in our rooms whilst offering the largest range of features at easily the most cost effective price compared to alternative solutions. A further deciding factor was the wide choice of compatible hardware that choosing pascom afforded us.