Seamless Anywhere, Anytime Communication.
The pascom phone system delivers an intuitive, unified and secure experience when accessing and using all your call, instant messaging and audio / video meeting tools. Compatible with both company issued and Bring Your Own Devices, the pascom UCC application enables you to effortlessly make calls, send instant messages, check voicemails and collaborate with teams and customers with seamlessly integrated team collaboration and online meeting tools.
Call
Make and receive calls on your preferred device: VoIP phone, desktop and smartphone.
Chat
Chat with colleagues and teams in real-time with Instant & Team Messaging.
Meet
Start video calls & conferences with colleagues & customers in just a few clicks.
Share
Promote collaboration and improve teamwork with File & Screen Sharing .
Unified User Experience Across All Devices
Unified Communications combine all your enterprise communications tools commonly found on users' desktops and mobile devices into one user-friendly, intuitive UCC platform. Best in class UC platforms deliver a fully integrated, consistent "look and feel" to create a unified user-experience across all devices, channels and platforms.
Seamlessly integrated communications across channels and devices.
Provide teams with instant, simple access to all collaboration tools.
Reduce the risk of shadow IT.
Work the same regardless of device
See who's available with presence.
UC presence management is an excellent productivity enhancer and customer experience tool. Let users immediately see which colleagues are available, on which device and where and help them decide how best to connect with colleagues, ensuring unnecessary calls and transfers are avoided and working with remote employees or teams is easier and more effective than ever. Update your status and ensure you get the quiet time you need to finish that project or meeting without any unwanted interruptions.
Enable quick, effective team communication.
Prevent unnecessary call transfers & reduce voicemail messaging.
Help employees deliver excellent customer service.
Ideal for facilitating team collaboration.
Easily send Instant Messages
Instant Messaging is fast becoming the communications channel of choice for many of us. The reason, it's quick, it's easy and it's efficient. With pascom's Unified Communications (UCC) platform, all your Instant Messaging and Team Messaging tools are just a click away and can be accessed from all your devices at any time.
No 3rd party messaging application required
Desktop and mobile perfectly in sync.
Maintain control over your business communications.
Quick, effective & secure messaging.
Quick, Efficient Team Collaboration
As remote working, home office and mobile first working is now the norm, Team Collaboration has become a must have tool for successful business communication. "Always On" team messaging channels provide the ideal platform for teams to quickly share information and spark creativity. Break down information silos by creating specific channels for specific departments, teams and projects and give your employees everything they need to brainstorm ideas, share files and dynamically start audio / video conferences and desktop screen sharing sessions.
Keep everyone in the loop with unified team messaging groups
Start dynamic virtual conference rooms as required.
Quickly & securly share files, images and documents.
Engage with and promote collaboration with dispersed teams.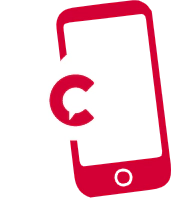 Enhance meeting effectiveness
with Video Collaboration
Start HD video meetings in just a few clicks direct from your pascom desktop or mobile device. Internal participants can join direct via their pascom Unified Communications app while the pascom web client ensures external participants can joing without needing to install any 3rd party software or plugins.
Start on demand or elevate an active call.
Available on Windows, MacOS, Linux, Android™ & iOS UC Apps.
Invite external participates via pascom Web Meeting link.
One-to-one & video conferencing - ideal for HomeOffice and remote working.
Fax & Voicemail-to-E-mail
Never miss an important message again thanks to pascom's Fax and Voicemail-2-E-mail. Individual mail and fax boxes are available to each user. Voicemails are automatically converted to sound files and forwarded to your E-mail inbox removing the need to call your inbox and if you thought faxing was last century, think again. With pascom's integrated fax server, faxing direct from the pascom desktop UC client is both intuitive and thanks to Fax-2-E-mail, a significant time saver.
Simplify user workflows
Listen to voicemails with a single click.
Send and receive faxes from anywhere.
Desktop CTI & Click-to-Dial
With pascom's integrated CTI functionality, you can make calls direct from any web browser or CRM system via the pascom Desktop Apps for Windows, macOS and Linux. Make outbound calls direct from any CRM via a single click of the mouse or simply use your preferred dial shortcut key to start calls. Use the inbound call "Action" icon to immediately open more detailed caller information in your CRM / ERP platform.
No more tedious copy and pasting.
Immediate access to caller information in your CRM.
No additional browser extensions required.
Why Upgrade Your Business Communications
with pascom Unified Communications?
Modern business communications are no longer confined to the boundaries of the office and takes place on multiple-devices across multiple channels. Take your business communications to new levels with the pascom UCC phone system solution and make all your calling, messaging, audio and video conferencing, team collaboration tools easily accessible wherever your are.
WORK FROM ANYWHERE

SIMPLE SETUP AND MANAGEMENT

CLOUD UNIFIED COMMUNICATIONS

Android™/IOS MOBILE VOIP APPS

NATIVE VIDEO & WEB CONFERENCING

ADVANCED CALL & CONTACT CENTRE
Free Trial
Thousands of Companies trust pascom to stay connected

seitenwind
Philipp Meixner, CEO
As a communications agency with just under 20 employees, the pascom phone system is perfect for us. The technical concept simply functions, which is what you want. The service is exceptional and always accessible (even if it is rarely needed) and as one of the agency's business partners, we can only recommend pascom: open, straight forward, pleasant to work with - great. Thank you pascom!

AMPAREX
Stephan Förderung, CEO
We chose pascom because their phone systems offer a sleek, easy to use UC client and administration UI whilst providing us with all the PBX and UC features, control and visibility that we could possibly need from our business communications solution. As a result of our excellent experience, we are happy to recommend pascom phone systems to all our customers.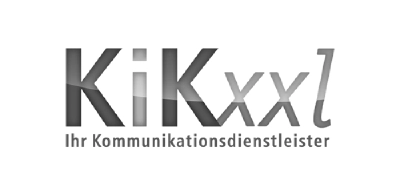 KiKxxl
Lars Hoeger, IT Director
When we make decisions regarding new systems, we want to make sure that we have both reins firmly in our hands. Therefore, it is essential to implement systems which adhere to OpenStandards, allowing us to seamlessly connect and integrate these to our existing systems. In addition, we require reliable suppliers, who are ready to customise their solutions to our requirements, which is why we chose pascom who offer exactly this service and more.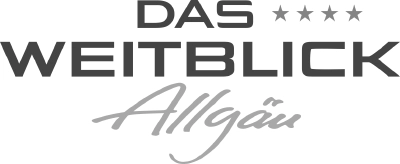 Weitblick
Kassandra Martin, Deputy Director & Reception Manager
We chose pascom as our telephony solution in part due to the scalability, flexibility and ease of deployment. In addition, the pascom platform functions perfectly with our digital guest directories in our rooms whilst offering the largest range of features at easily the most cost effective price compared to alternative solutions. A further deciding factor was the wide choice of compatible hardware that choosing pascom afforded us.

Wake & Camp Ruhlsdorf
Markus Gerlitzki, Managing Director
My team and I pride ourselves on the level of excellent care we provide our guests. However, it can be distracting when the phone is always ringing and we constantly answer the same questions. Thanks to the pascom phone system, we have been able to setup an automated self-service hotline which allows guests to quickly get answers and if required callers can be quickly and efficiently routed to an an employee. The system greatly improves customer service with around the clock answers around opening times and courses and therefore reduces the strain on employees, ensuring we are free to cater to the needs of our on-site guests.