Port numbers to pascom
Useful information for porting your existing numbers to pascom
Port your phone numbers to pascom
If you want to port your existing phone numbers to pascom, that's no problem. Benefit from a one-stop solution. We place a porting order for you to your existing provider and transfer your existing numbers to the pascom trunk.
Create porting order conveniently in the mypascom portal
Log in to your mypascom portal account and click on the menu item . The button will take you to the following overview.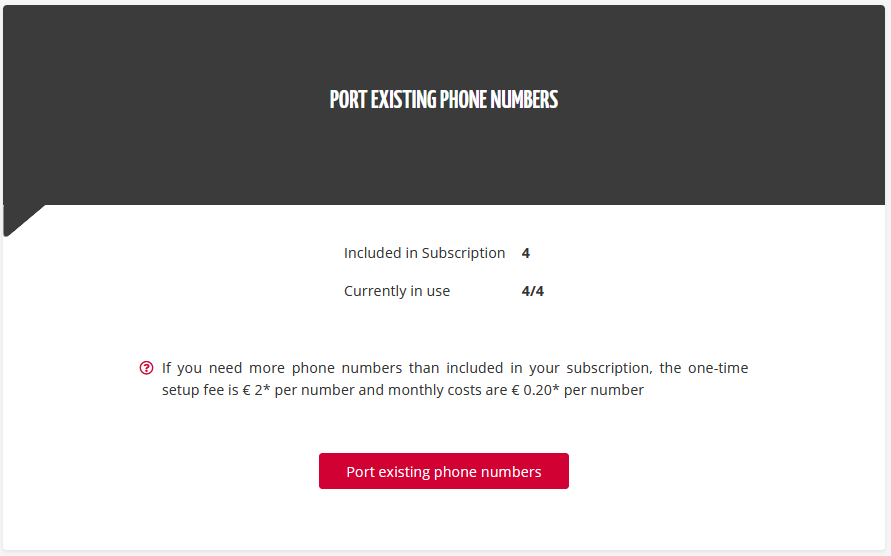 Click Port existing phone numbers.
Make preparations
In the next section you will learn what things we need for a successful porting of your numbers to pascom.

Phone numbers - Please have all relevant data of your phone numbers at hand. The decisive factor here is that the details must match those of your previous provider exactly. If the information does not match exactly, the porting order will usually be rejected and will cost valuable processing time.
An exact match of your data also includes the owner/proprietor of the phone numbers, which must also exactly match the spelling of the data of your previous provider. (Also in case of spelling mistakes)
Last phone bill - To verify your data for the porting order, we need the last phone bill from your previous provider as a PDF file.

Possibility to sign a PDF - The automatically generated porting order must be digitally signed by you. To do this, use a program such as Open Office or Adobe Acrobat Pro to be able to edit PDF files.
Enter your billing address and payment method in the next steps.
Enter porting data
In this step you have to enter information about your phone numbers. Select in the upper dropdown field whether you want to port individual numbers or a numberblock with extensions.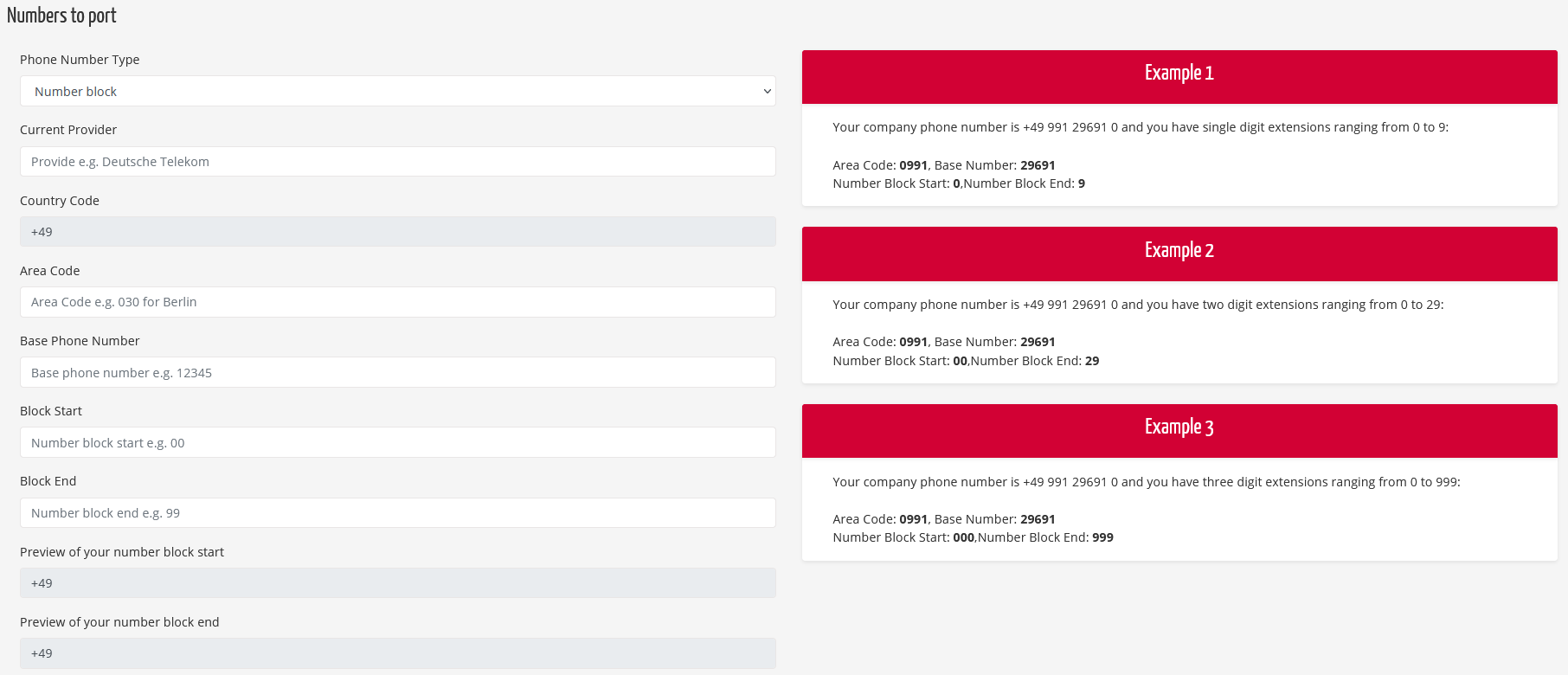 Download and sign porting order
After you have entered your porting details, you must download and sign the automatically generated porting order. Please note that the porting order must include a company stamp in addition to your signature. If you have entered incorrect information for your phone numbers, you can go back to the porting details and correct this information.
Achten Sie bitte darauf, dass der Portierungsauftrag neben Ihrer Unterschrift auch Ihren Firmenstempel enthalten muss.

In the next step, upload the signed Port order back to the mypascom portal and click Next.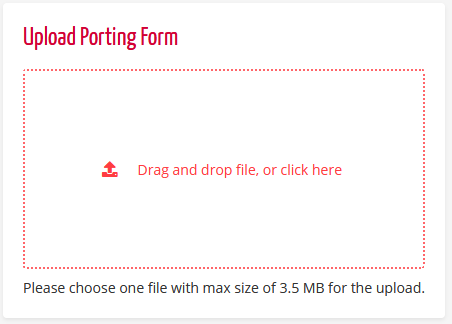 Upload latest phone bill
For data matching and verification we need a current phone bill from your provider, which you simply upload in the mypascom portal.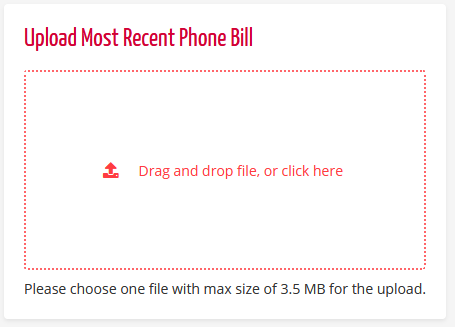 Summary of your porting order
Finally, you will receive an overview of your porting order, where you have the opportunity to check your details again or adjust them if necessary.
Click on Buy now to confirm the Porting order.
Change call number signaling of pascom phone numbers (Clip no Screening)
In some cases it is necessary to change the call number signaling of the pascom phone number to your existing phone number, e.g. if the phone number is tied to a contract. Then you can use the feature Clip no Screening to make your pascom phone number look like your existing phone number to the outside.

You can find the pascom trunk on the admin interface under > .

After clicking Edit you will find the Outgoing calls tab. There you change the signaling for outgoing calls in the CIDNumber field to your existing phone number.