Documentation
pascom Cloud Phone System Documentation and Release Notes
pascom Support & Tickets
Should you ever reach a point where it is not possible to make progress without expert assistance, you can fall back on our qualified support team. Communication with pascom support takes place via our own ticket system, which is integrated into the my.pascom portal. This ticket system is available to all pascom customers who have an active subscription.
If you are currently in the trial phase with the pascom Cloud phone system, you will receive support from our community in the pascom Forum.

Create a new support request via the ticket system
In the my.pascom portal, click on in the menu and then on . In the next step, please select the subscription / telephone system for which you require support.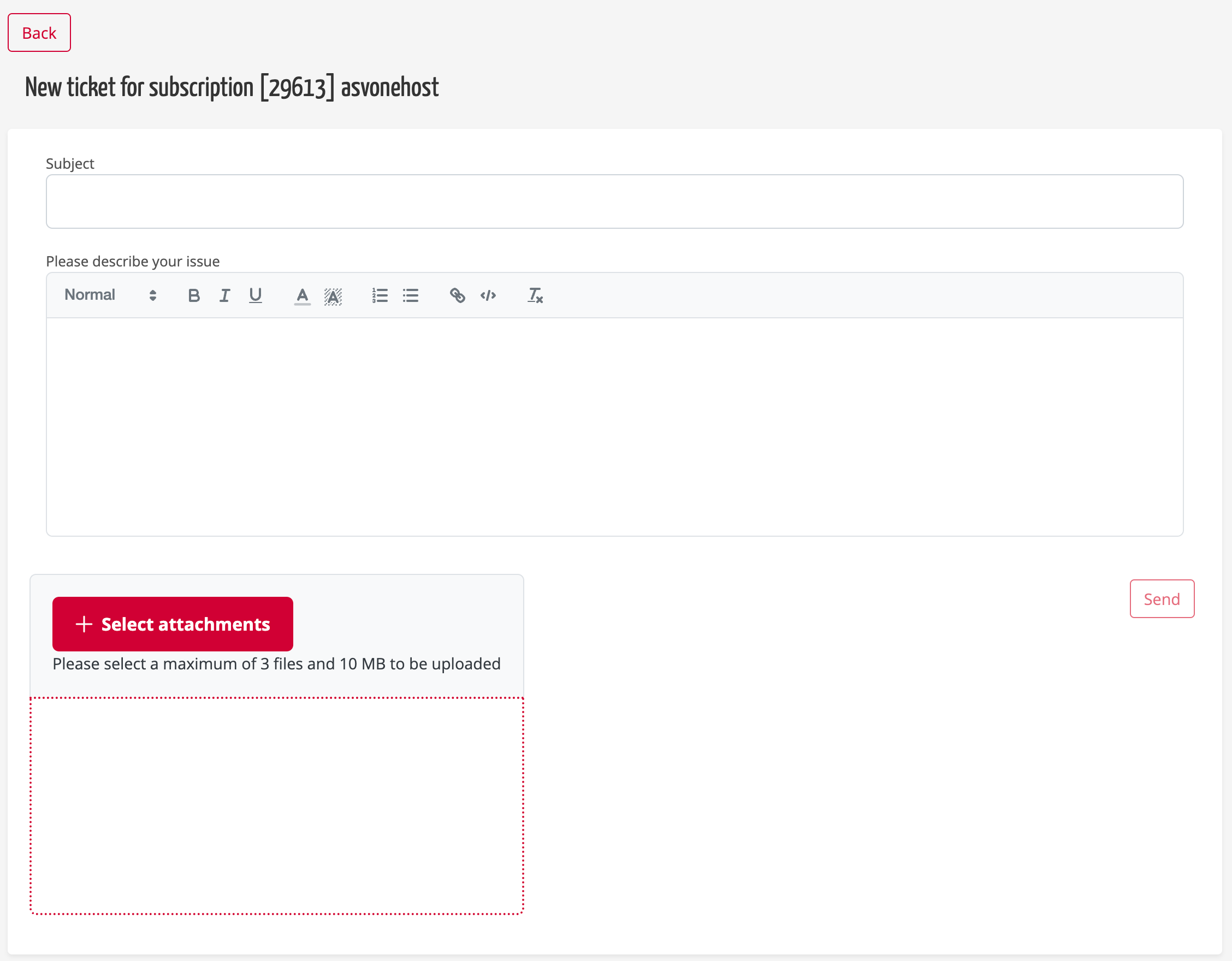 You can now enter a subject for the support enquiry and then describe your issue / problem in more detail. You can also use screenshots / images in your description to better visualise the problem. You can also attach files such as log files, configuration files or images to the ticket.
Answering and closing support tickets
You can find your support tickets in the menu . You can manage your support tickets from there. As soon as your request is being processed, you can reply to the support team's feedback in the my.pascom portal or close the ticket if the problem has been solved successfully.

Consider scope of support
Our support policy clearly defines for what you can get help and support from our support team. In a nutshell - everything concerning the pascom telephone system and the pascom apps. If you have problems with your company network, IT infrastructure or third-party applications, you will need to contact the respective manufacturer or an IT service provider.
Responses to support requests take too long
It can take up to several hours for your support ticket to be processed. Depending on the support volume, requests are prioritized accordingly. This is coupled with our Service Level Agreements (SLA for short) These are available in different levels and can be upgraded if required. This allows you to influence the response times to your support requests accordingly.