Documentation
pascom Cloud Phone System Documentation and Release Notes
Workaround for wrong scaling of the pascom client
In special cases, it can happen that the scaling of the pascom client does not look correct. This only affects Windows users and only in certain monitor/resolution combinations. This workaround should help to improve the scaling of the pascom client.
pascom client scaling not correct, what can be done?
If the control elements of the pascom client appear either too small or too large, adjusting the HiDPI scaling of Windows can be helpful. Instead of scaling the application itself, this can be done via Windows.
Close your pascom client and then right-click on the shortcut to the pascom client and select the menu item "Properties ". There, switch to the "Compatibility " tab. Depending on the Windows version, the settings for high DPI (HiDPI) are now available here.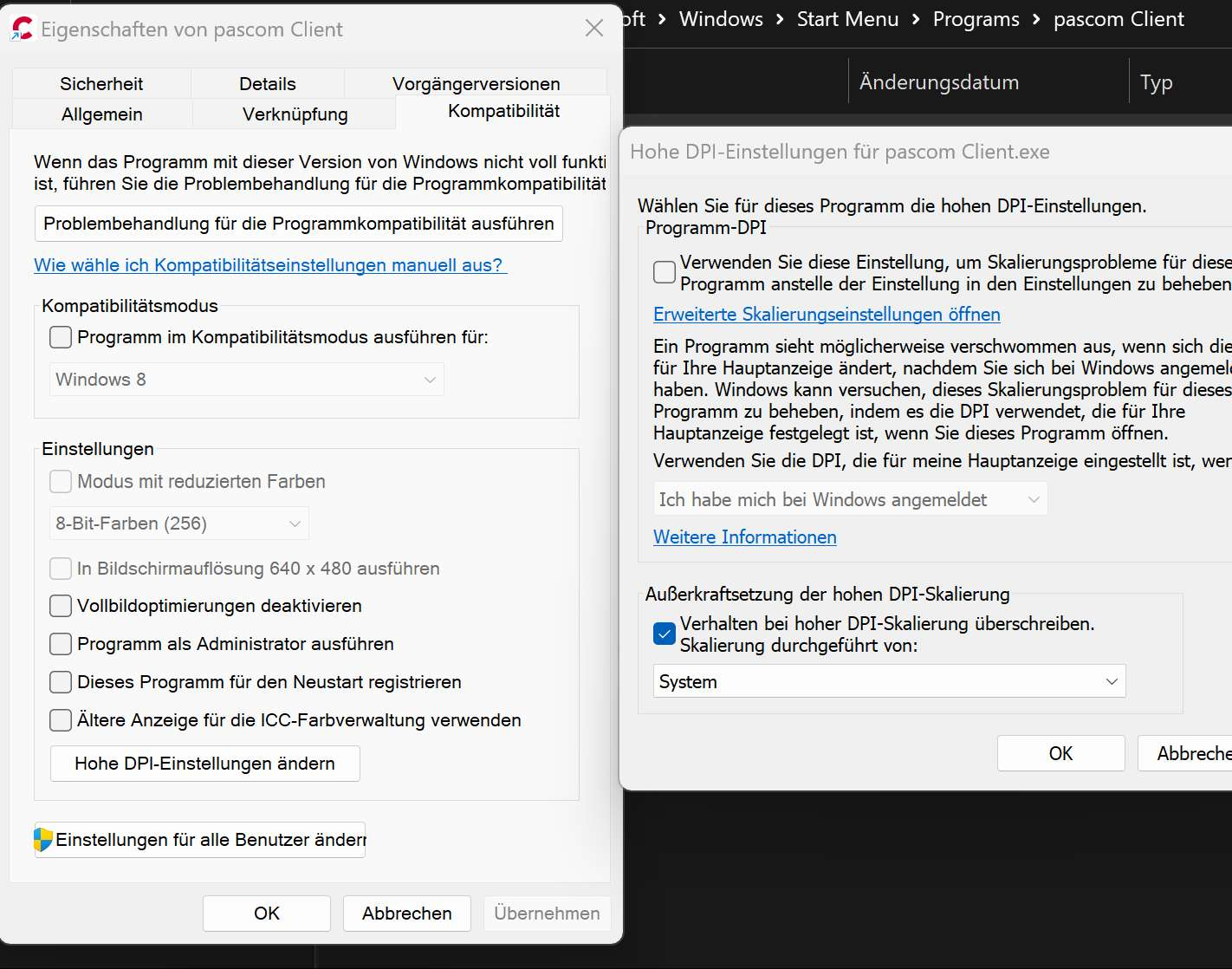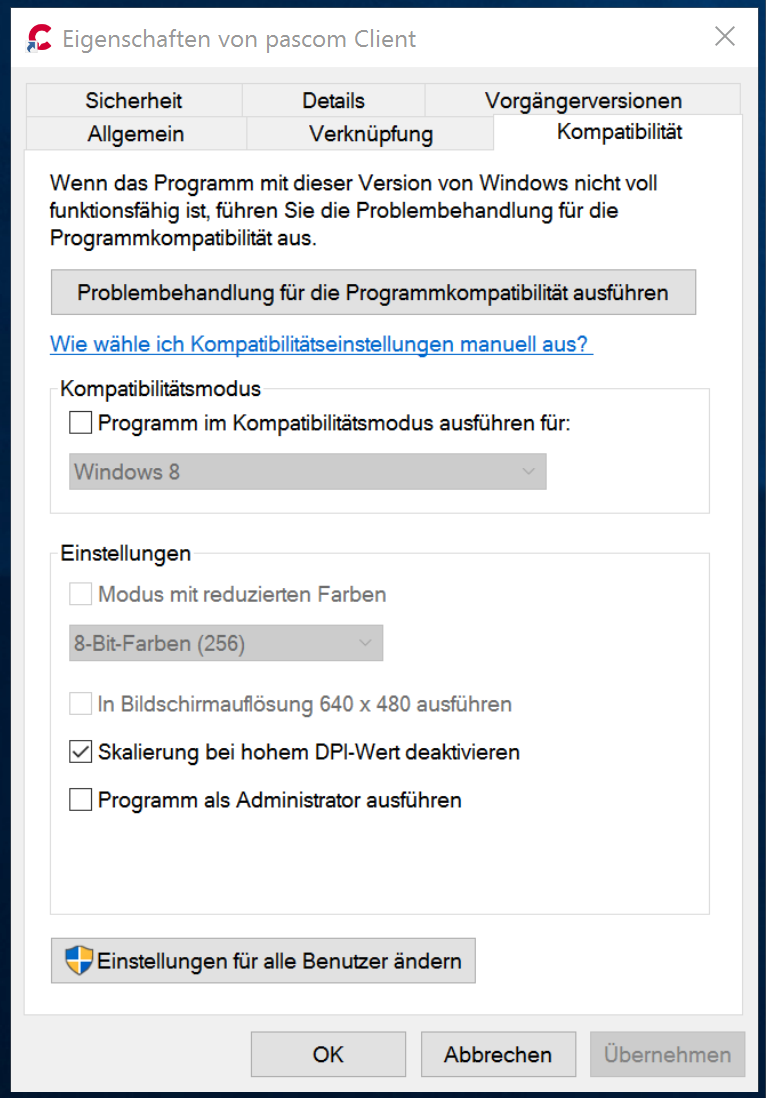 By adjusting the HiDPI scaling, you can achieve an optimal size of the pascom client controls to ensure a pleasant and legible user experience. Please note that changing the HiDPI scaling can lead to a blurred font display.