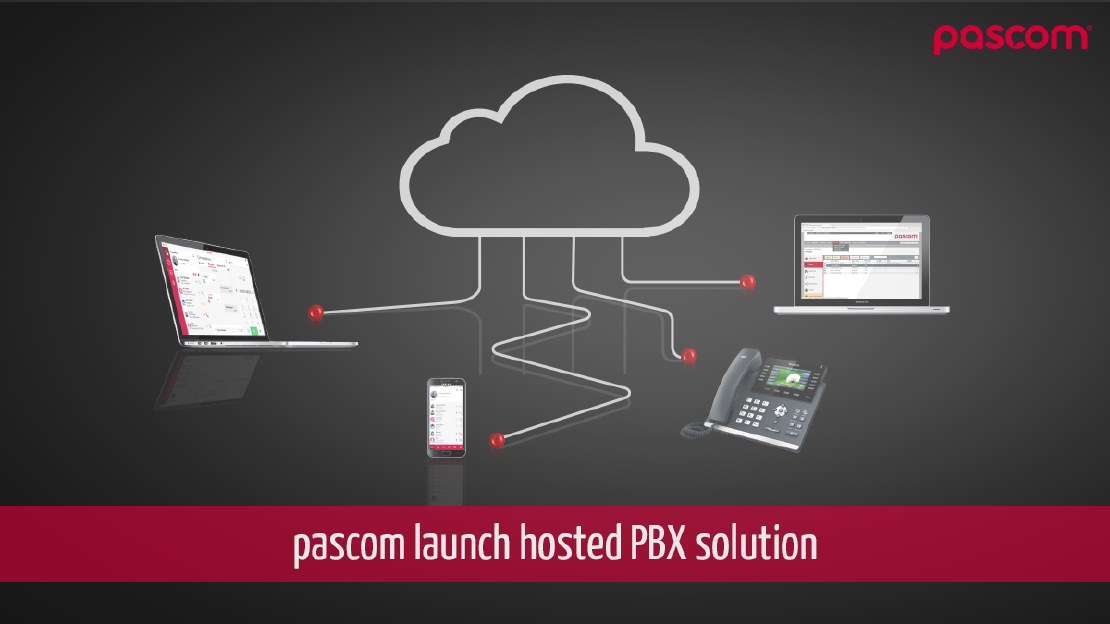 pascom Launch Hosted Telephony Solution
Deggendorf, Germany | 04. October 2016 - pascom Netzwerktechnik GmbH, developer of the next generation Business VoIP phone systems, recently launched the company's new hosted telephony offering. The new service offers an extremely scalable hosted phone system platform that is ideal for both small and medium sized businesses (SMBs) as well as larger enterprise and call centre customers.
pascom's hosted phone system offering offers all the features of an on-premise telephony system, from Unified Communications through to Contact Center solutions and everything in between. As such, hosted pascom solutions ensure employees stay connected, both in or out of the office.
Hosted pascom solutions offer businesses more flexibility and greater cost saving opportunities by allowing customers to choose their preferred VoIP provider. The extra flexibility afforded by pascom Cloud Telephony solutions does not stop there. Included in the service offering, pascom provide hosted phone system customers with a complete initial setup plus access to an all inclusive support package. pascom cloud telephony solutions also provide administrators with complete control over their system, allowing them to customise their solution entirely to the business model without requiring additional pascom technical support.
pascom Cloud customers are also assured of highly secure telecommunications thanks to each customer having access to their own exclusive hosted PBX instance and the automatic encryption of every aspect of communication from device provisioning through to encrypted voice and data. Further to this, pascom's cloud telephony solution offers additional security thanks to being hosted in a certified Data Center and in full compliance with German Data Protection laws.
Mathias Pasquay, pascom CEO & Co-founder, on launching pascom's hosted offering:
With the migration to IP based telephony and SaaS solutions fast gaining momentum, it was crucial to position pascom as a viable solution for all market segments. With our hosted offering, we believe we are now able to reach a previously untapped market segment and provide them with a first class cloud PBX solution that delivers more than just telephony.
About pascom – communication without borders
Founded in 1997, pascom are the developers of the next-generation pascom phone system software. Through facilitating enhanced collaboration and increasing mobility, pascom customers are able to realise significant productivity gains and cost savings whilst enjoying inline scalability.
pascom provides businesses with a robust Unified Communications solution to face up to today's business communication challenges.
For more information about pascom's hosted solution, please visit www.pascom.net