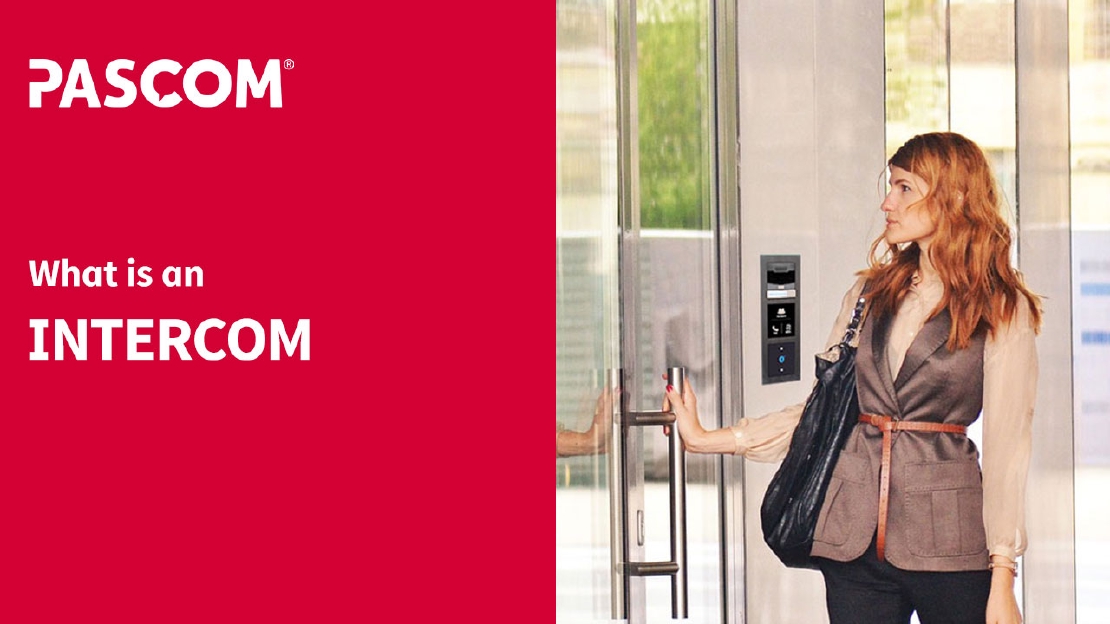 Intercom
What Is An Intercom?
The [Merriam Webster Dictionary](The https://www.merriam-webster.com/dictionary/intercom "Link to Merriam Webster Intercom Defintion") defines Intercom as an electronic devices that enables one-way or two-way communication system that includes a microphone (one-way) and loudspeak (two-way) at each station for localised use.
Within the telecoms industry, the term Intercom stems from two words "Internal" and "Communicator" (Communication). As such, the word intercom is sometimes and confusingly used to describe multiple scenarios.
Intercom System
In modern telecommunications, an Intercom System is a system that enables the communication between two internal points within a system, for example between a door entry system and the front desk of your company. Such solutions can also be deployed on car park barriers or car park ticketing machines etc.
Thanks to cloud technology, the two points no longer need to be localised or connected to a Local Network via VPN, as the communication data packets are now securely transported via the Internet between the two points.
Moreover, thanks to Cloud and IP technology, modern Intercoms System are no longer limited to just voice, but also include Video. Choosing a IP Video Intercom is an excellent choice for door entry solutions on all business premise door entry areas, as it not only allows verbal communication between your office staff and office visitors, but also enables your staff to visually screen the visitor which ensures greater security.
Phone as an Intercom
Some IP phone vendors have developed a function that allows a user to broadcast a voice message to all connected IP phones and immediately activate the connected phones' loudspeaker to broadcast the message. Technically speaking the function is the same as an Intercom System, but to more than two stations. That said, in everyday non-professional language we would describe this function as an Intercom function.
Other Meanings
In mid 20th century telecommunications when phone systems required exchange services, the first phone in the system was known as the "Main Station" and all further phones in the system were known as "Extensions" or "Intercoms". This practice no longer exists, but don't be surprised if you find this information when searching Intercom Systems.