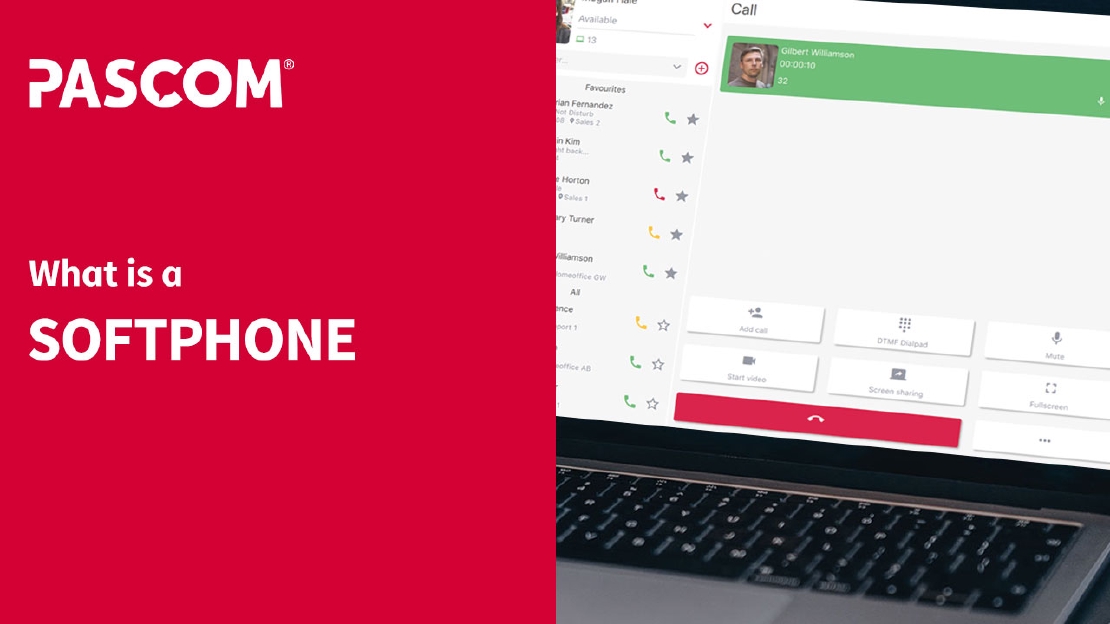 Softphone
What is a Softphone?
If you have spent any time working with or looking into business phone systems, you will have undoutably come across the term softphone. But what is a softphone and how is it different from a regular IP phone?
Firstly, a softphone is a software programme that runs on your desktop computer, laptop or smartphone and can be used to make and receive calls via the internet.
How to install a softphone
If you have opted for an all-in-one business communications provider, chances are all you will need to do is install their app and your softphone will be ready to go. The benefit of this is that everything is immediately available in a nice, user-friendly application and no complicated softphone setup will be required on any of your internet connected devices.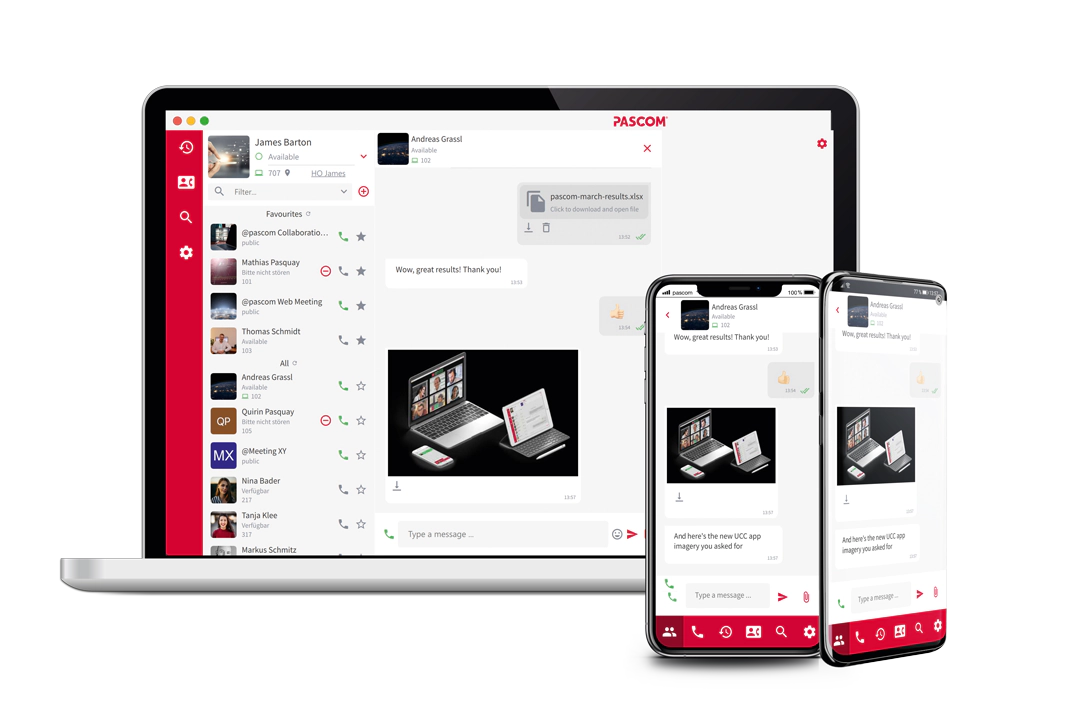 If you are just starting out, make sure to look for a provider, like pascom, that offers apps for both desktop and mobile and make sure you are not reliant on any 3rd party softphone apps. The reason for this is simple, connecting 3rd party apps is always more complicated and troubleshooting them when even one of your providers updates something will cause many a headache down the line.
How are they different from IP Phones?
In theory, there is not much difference in that both softphones and desktop IP phones as they both use IP technologies to make and receive calls, but that's where the similarities end.
Being software based, Softphones are much more flexible and versatile meaning softphone users are to. All a user needs to do is open their laptop and connect their headset and as long as they have an internet connection, they can make and receive business calls from where ever they are currently working from. Mobile softphone app users have it even better, as they are available where ever, when ever they need to be and don't even need to carry a headset around with them.
A great example is remote workers in Home Office. Kitting out all your employees with a second desktop IP phone for their home office is expensive and often not practical as it relies on the employee have a LAN connection with PoE or at the least power sockets free and WiFi enabled desktop IP phones which cost more.