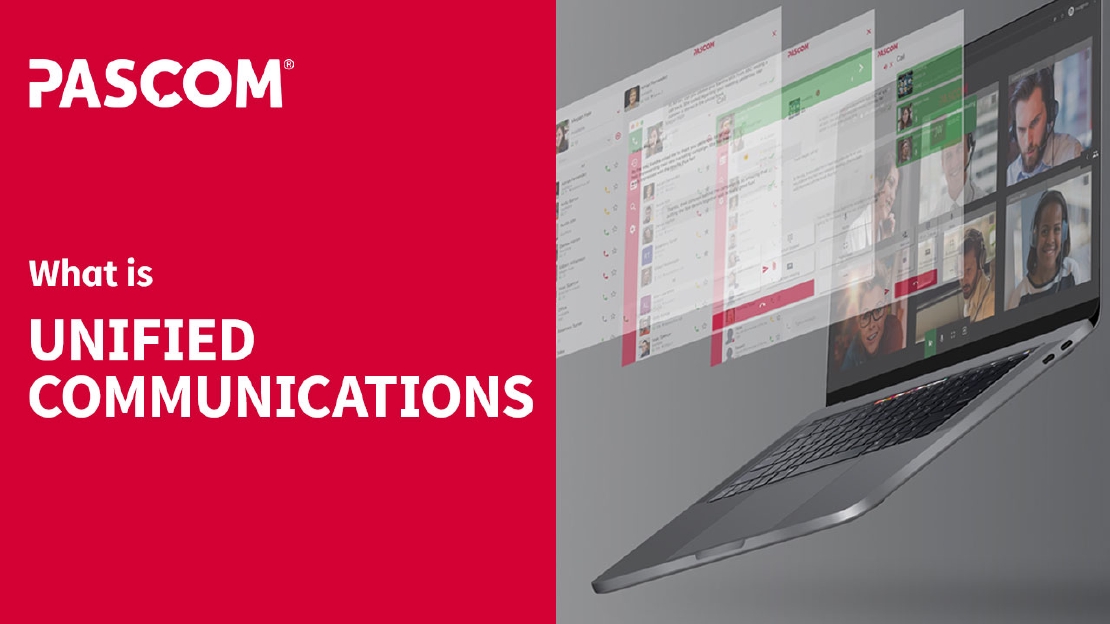 Unified Communications
What are Unified Communications?
Unified communications (UC) is a business concept that can be defined and described as the integration of a companies real-time and non-real-time (often referred to as unified messaging) communications tools such as:
Voice (Business Telephony)
Instant Messaging
Group Messaging
File Sharing
Presence Information
Audio Conferencing
Video Conferencing
Web Conferencing
Desktop Sharing
Voicemail
Fax
Fixed Mobile Convergence
Mobile VoIP Apps
Contact Centre
…..
and combining them into a single interface (i.e. desktop & mobile apps) and makes accessing them simple thanks to the delivery of a unified user experience - i.e. user-friendly and comfortable to work with.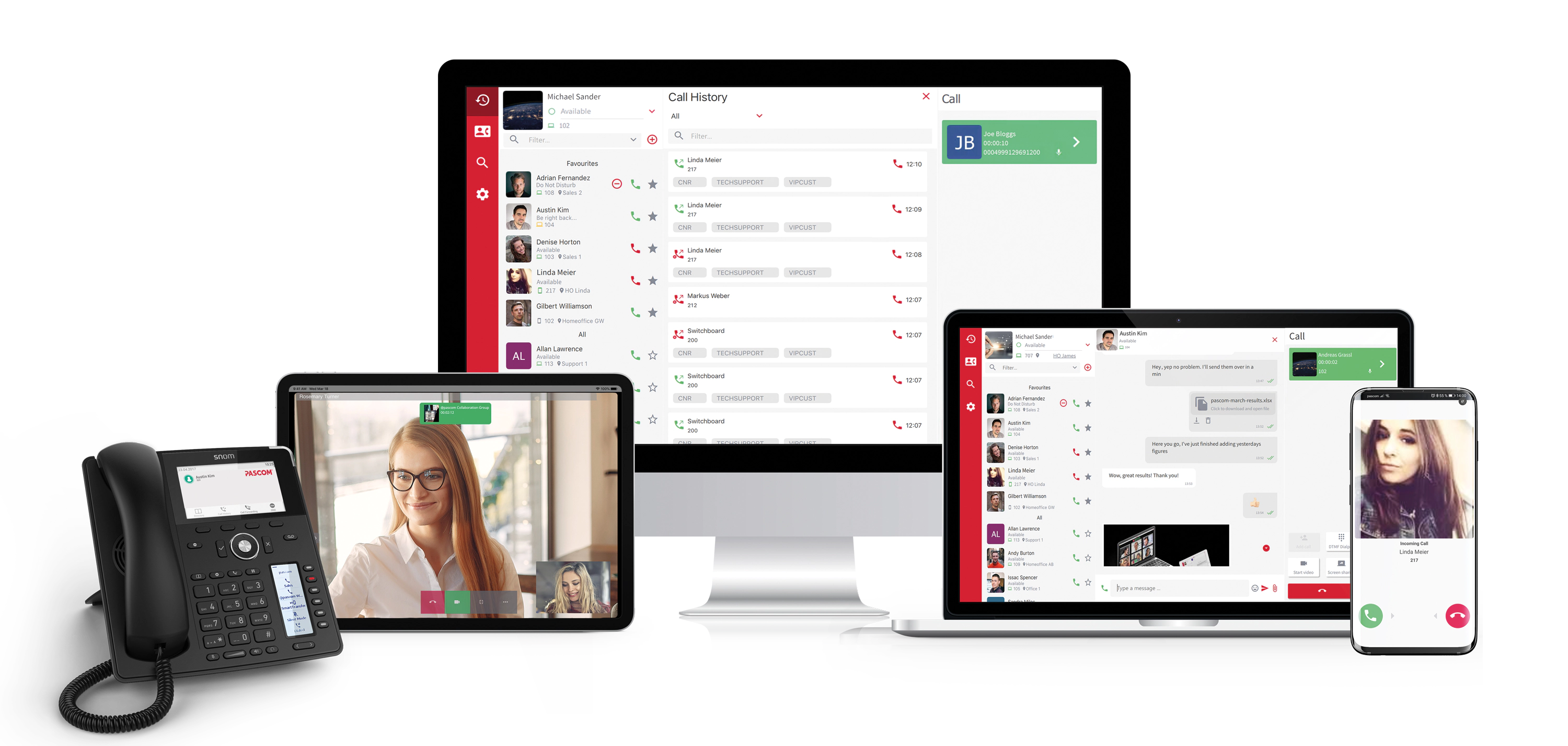 Unified Communication strategies are sometimes not limited to one product or service, but these days most UC phone system providers, such as pascom, offer a complete all-in-one communications platform that provide everything a user needs to call, chat, share and meet directly from their laptop or mobile phone.
Of course these days, the way we communicate has changed which has lead to the evolution of Unified Communications and Collaboration or UCC. This describes the incorporation of team collaboration tools such as chat, screen sharing and video which previously required stand alone apps.
What makes a good UCC solution stand out is ease of use. All-in-One Business Communication solution providers combine all of the above tools and more into one platform and apps for desktop and mobile. As you can imagine, packing all those features into an UCC app could make that app difficult to use and managing the platform extremely complex, so what makes a UCC stand out is the user experience that it offers from the apps to the admin UI. If these aren't up to task, then the solution is not worth investing in as it will lead to more problems than it will solve.
Recommended Further Reading