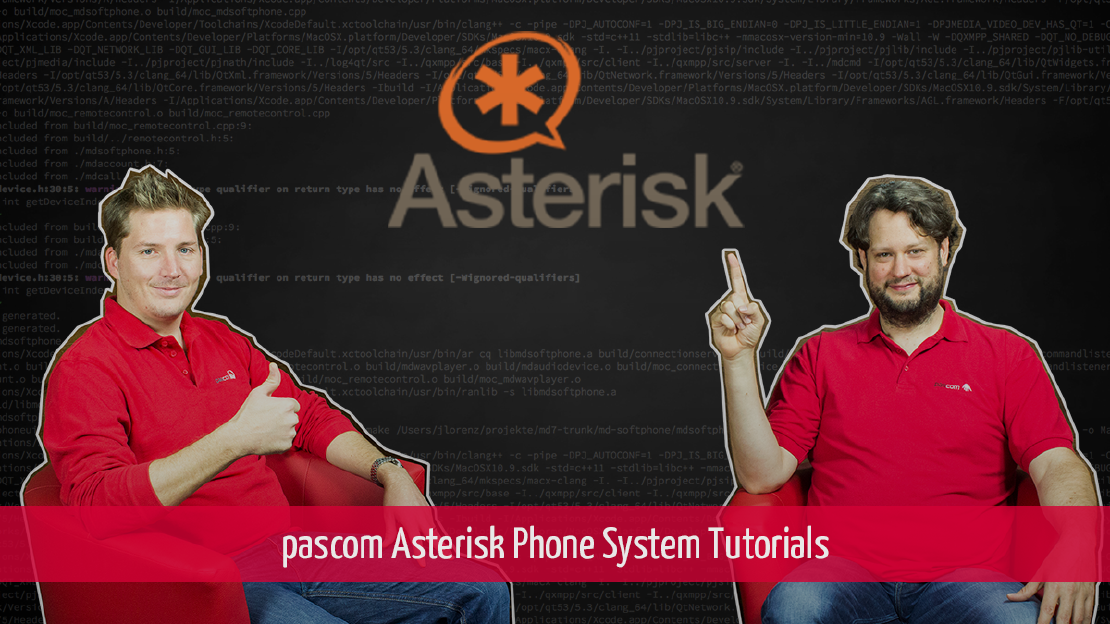 Asterisk Tutorial 03 - Asterisk Start Stop Scripts
22.10.2014
2 min read

pascom
Introducing Asterisk Phone Systems: Asterisk Start Stop Scripts
Welcome to Introducing Asterisk from the VoIP Guys. In today's episode we cover Asterisk phone system Start Stop Scripts, explaining why we do not want the Asterisk software to run as the root user as well as why it is important to have a good clean and professional setup for your Asterisk PBX.
This all means we will be showing you how to create an Asterisk start-up script, setup a new Asterisk user as well as assigning the user with access rights. We also explain what Asterisk privilege is and what the "live_dangerously" parameter is and what it is for. As if that wasn't enough we also sho you how to change this parameter within your active asterisk service.
In our Introducing Asterisk series, we are using an ubuntu linux operating system as a virtual machine in which to install our Asterisk PBX, so those of you looking for ubuntu asterisk start-up scripts - look no further.
Coming up next in the VoIP guys Asterisk series, we will be taking a look at Asterisk SIP peers and adding SIP devices to our demo Asterisk phone system.
Final Word
A well-configured business phone system that oozes useful tools, delivers excellent audio quality and intuitive call flows will leave callers with a highly professional impression. The configuration options and application availability and how well they are utilized will have a decisive impact on how professionally you manage your calls and therefore how your customers view your company. The switch to a pascom VoIP phone system solution provides the opportunity to not only upgrade your internal collaboration but also to redefine telephony in your company.
If you would like more information regarding pascom and our Asterisk based Software PBX, please visit our website or give the pascom team a call on +49 991 29691 200 to discuss your requirements and get started within minutes using our free hosted business VoIP phone system edition.