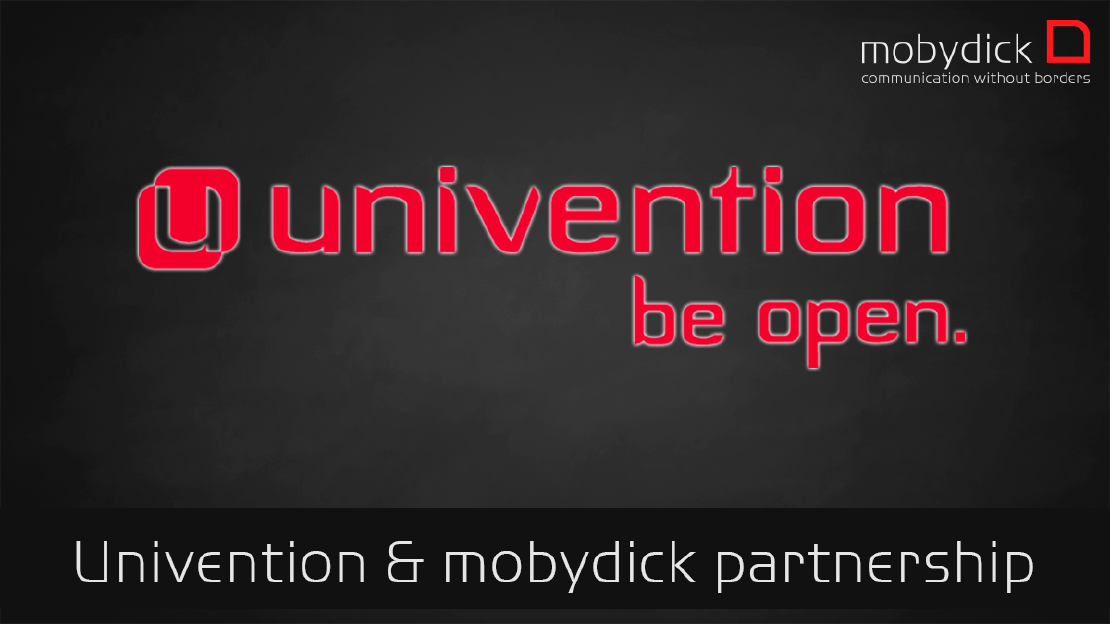 pascom Univention Interoperability
30.06.2015
3 min read

pascom
pascom and Univention Boost Security with Successful Interoperability.
[Deggendorf and Bremen, Germany | June 30, 2015] pascom Netzwerktechnik GmbH & Co. KG, developer of the innovative software pascom phone system are pleased to announce the successful completion of interoperability testing with Univention GmbH's Corporate Server (UCS).

Thanks to the successfully completed interoperability testing, UCS and pascom solution users will be able to benefit from a centralised enterprise IT Infrastructure management tool that incorporates Identity Management (IdM) and effortlessly integrates with pascom's pascom VoIP business communications solution as well as additional external applications.
Moreover, the new interoperability partnership will provide customers with the ability to not only benefit from the ease of integration but also all the benefits of IdM and VoIP solutions such as increased productivity, time and cost savings whilst simultaneously increasing security and providing much needed and invaluable control over IT infrastructures.
Mathias Pasquay, CEO pascom Netzwerktechnik, on discussing the successful integration: For us at pascom, integrating UCS and pascom was an easy decision to make. Firstly, we already have numerous customers who already utilise Univention Corporate Server and the new integration will benefit them massively. Secondly, as Identity Management is currently one of the hot topics and the fact that the UCS solution provides such a user-friendly, time saving approach to IdM, we felt that the integration and development of the pascom App with the Univention App Center would be of massive benefit to any IT admin who is looking for a cost effective solution to increase both security and productivity.
Meanwhile, Nico Gulden, Product Management Univention, is explained further: The pascom App in the Univention App Center enables a comfortable and standardised connection of IT and telephony infrastructures with the Univention Corporate Server central Identity Management functionality. Both solutions can be managed via the respective management systems and for me are characterized by their particularly easy and comfortable handling. I am certain that many users who already operate UCS who are searching for a Voice over IP solution that can be so simply and efficiently integrated into their IT and User Management will be very satisfied by the App.
About pascom – We upgrade business communications
Founded in 1997, pascom have more than 15 years of experience delivering tailor-made VoIP telecommunications and network infrastructures solutions.
pascom's phone system is an innovative software based, open standards IP PBX which provides companies with a scalable, flexible communications platform enabling companies to significantly reduce telecommunication costs whilst increasing mobility and boosting productivity with a pascom phone system.
Delivering a whole host of unified communications tools, pascom's platform-independent, user-friendly interface, provides users and IT admins alike with an enhanced user-friendly experience and significantly decreases IT administration whilst boosting productivity, optimising workflows and increasing efficiencies.
For more information about pascom, please visit www.pascom.net
About Univention – be open
Univention is a leading supplier of Open Source products for the operation and management of IT infrastructures.
The core product is Univention Corporate Server (UCS), a flexible, cost-efficient and successful alternative to server solutions from Microsoft. UCS includes comprehensive Active Directory functions and an App Center to integrate and operate enterprise applications.
UCS allows web-based IT management and is well suited for organizations of any size, either as a classic server solution, in the cloud or in hybrid IT environments. UCS is designed to operate as part of existing Microsoft infrastructures and supports the easy replacement of Microsoft Windows domains.
With Univention Corporate Client (UCC), which is based on UCS, Univention provides a management solution for Ubuntu and with UCS@school a complete system for the operation and management of IT in schools. Univention has a worldwide partner network and subsidiaries in Europe and North America.
For more information about Univention, please visit www.univention.com