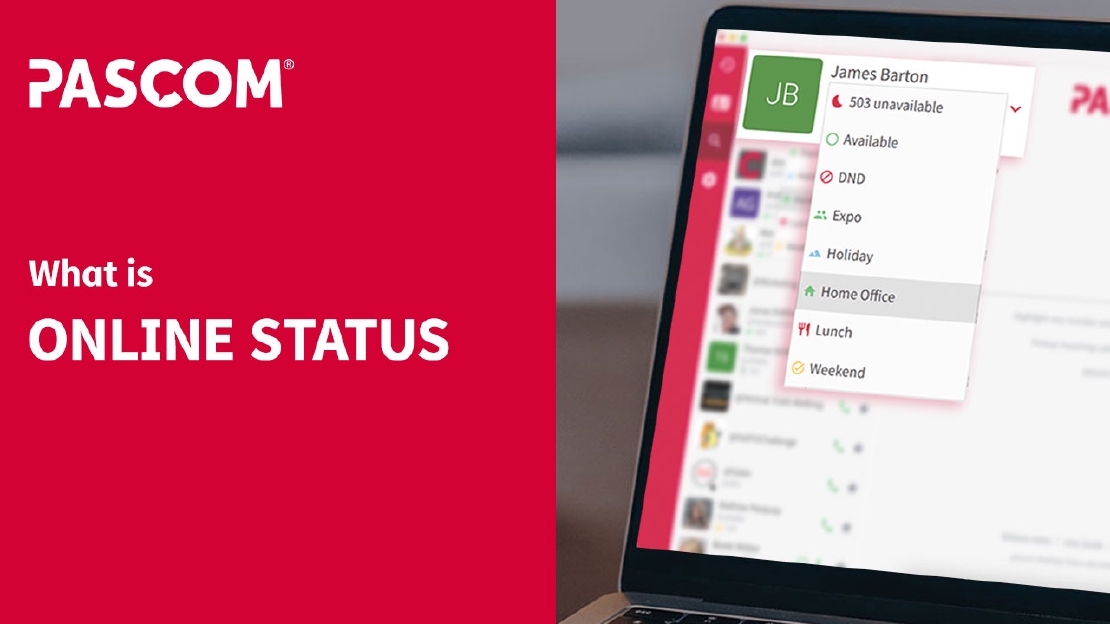 Online Status
What Is Online Status?
The term Online Status describes whether a user (or device) is available or not. In Unified Communications and Presence Management, a user's online status can be managed to reflect whether they are currently available, away, in a meeting (DND mode), or offline.
With solution providers such as pascom, a user can also configure pre-defined profiles as well as customise their status to show other users more information about their current availability, such as workplace, device etc.
The online status can also be used to show other users the availability of a user's telephone. Green normally reflects online, grey offline, yellow ringing and red for in-call.