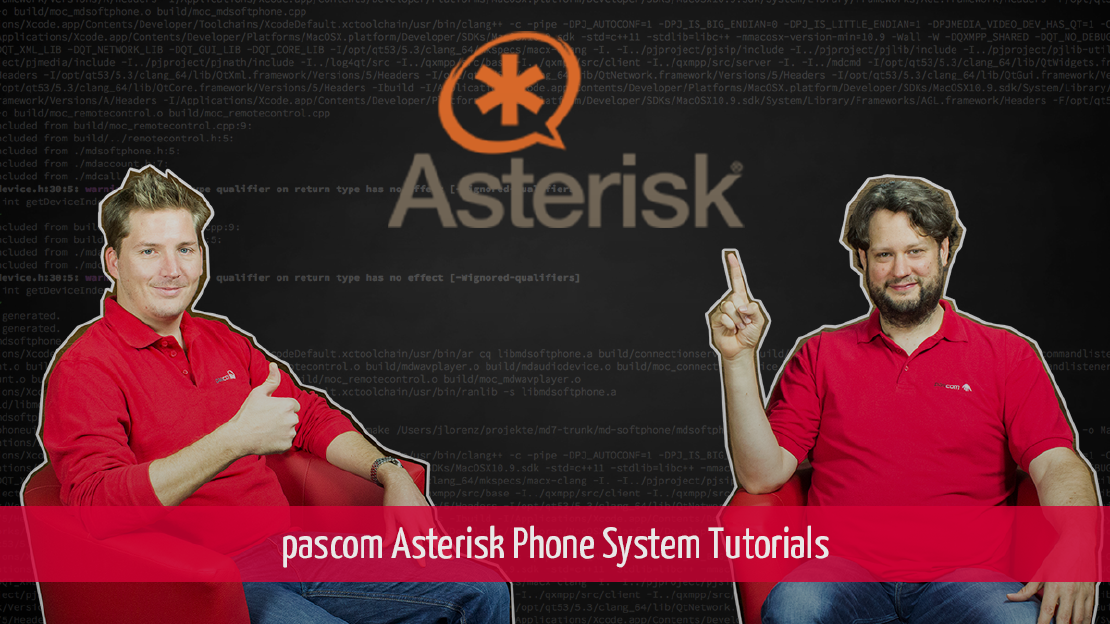 Asterisk Tutorial 11 - Outgoing Call Configuration
18.02.2015
2 min read

pascom
Introducing Asterisk Phone Systems - Asterisk Outgoing Call Configuration
Today Mathias calls the World!
Or at least a he calls a very simplified version of the world where only one external entity still exists, and that entity is in fact not a person but rather a softphone. It's all a bit Matrix meets Terminator.
The reason behind our somewhat simplistic view of the world is fairly straightforward. We wanted to demonstrate a "Real-Life" scenario, without having all the real world complexities that would be required in a true productive phone system. Therefore, to make our Asterisk Outgoing Call Configuration tutorial simpler to follow and less complexing, we reduced our world to just one person.
When configuring your dialplans, we have a best practices quick tip for you. To restrict your users from calling international numbers, premium numbers (or in my case my wife, not girlfriend Mathias – I hope she doesn't watch this!), then configure your dialplans to have a minimum of three contexts – internal, incoming and outgoing – to ensure maximum control over who can call who. Otherwise you might well be in for a bit of a shock when your phone bill arrives.
Another point to note here is to save your dialplan configurations using the VI editor code ":wq". Once you have saved your settings, open the Asterisk CLI and reload the dialplan using the reload command before testing your configuration:
dialplan reload

Stay tuned next week when we get to grips with some Regular Expressions within an Asterisk phone system setup.
Final Word
A well-configured business phone system that oozes useful tools, delivers excellent audio quality and intuitive call flows will leave callers with a highly professional impression. The configuration options and application availability and how well they are utilized will have a decisive impact on how professionally you manage your calls and therefore how your customers view your company. The switch to a pascom VoIP phone system solution provides the opportunity to not only upgrade your internal collaboration but also to redefine telephony in your company.
If you would like more information regarding pascom and our Asterisk based Software PBX, please visit our website or give the pascom team a call on +49 991 29691 200 to discuss your requirements and get started within minutes using our free hosted business VoIP phone system edition.