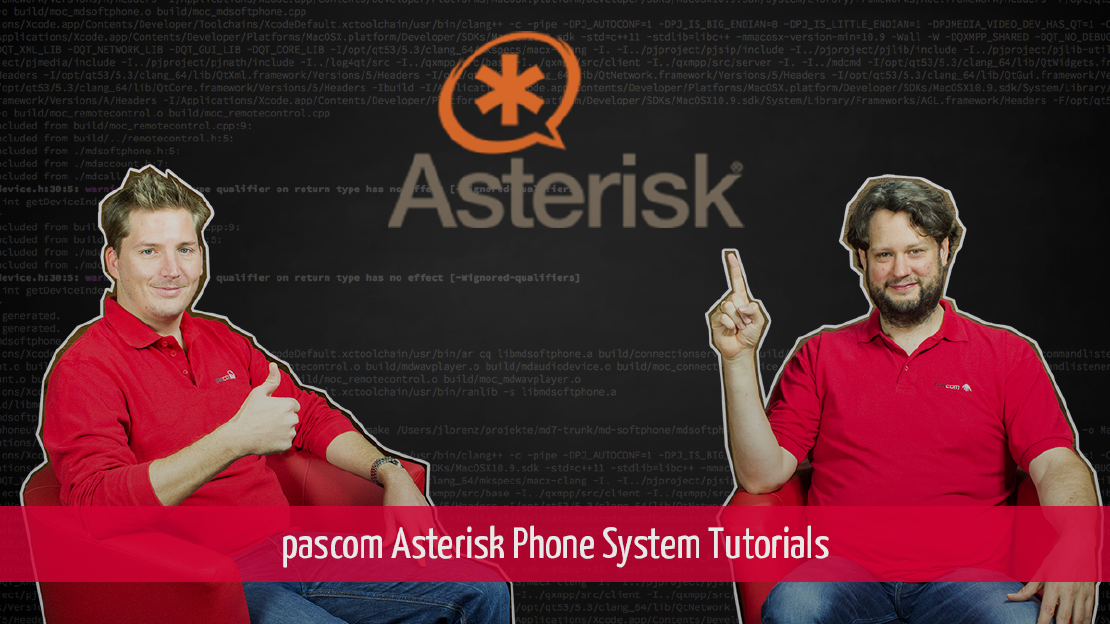 Asterisk Tutorial 08 - Asterisk Dialplan Shortcuts
14.01.2015
2 min read

pascom
Introducing Asterisk Phone Systems – Dialplan Shortcuts
Welcome to the latest Introducing Asterisk phone systems episode from the VoIP Guys. Today's episode is a more in depth Asterisk dialplan Tutorial, which demonstrates a few shortcuts on how to simplify the dialplan configuration process. While the term shortcuts can often be linked with not doing something as fully or efficiently as one should, this is not the case here. Today's episode concentrates on how to help you eliminate and reduce unnecessary coding and editing.
Starting where we left off, we explain how to setup the CDR (Call Detail Record) .CSV file to eliminate the error we encountered at the end of our previous episode.
Example shortcuts include how to avoid having to renumber or edit multiple lines of code as a result of adding a new line of code within your dialplan or changing a user extension number. These tips are extremely useful in speeding up the configuration process, but also have equal worth in the future when you may be required to make changes to the code, as the video illustrates (ca. 5 mins into the video).
True to form, we finished today's session with another error that was caused by my Snom telephone trying to load and start the SRTP (Secure Real-time Transport Protocol) security, which we have not yet configured. Security will be the topic of a future tutorial, where we will discuss the options available and demonstrate how to configure them.
Final Word
A well-configured business phone system that oozes useful tools, delivers excellent audio quality and intuitive call flows will leave callers with a highly professional impression. The configuration options and application availability and how well they are utilized will have a decisive impact on how professionally you manage your calls and therefore how your customers view your company. The switch to a pascom VoIP phone system solution provides the opportunity to not only upgrade your internal collaboration but also to redefine telephony in your company.
If you would like more information regarding pascom and our Asterisk based Software PBX, please visit our website or give the pascom team a call on +49 991 29691 200 to discuss your requirements and get started within minutes using our free hosted business VoIP phone system edition.