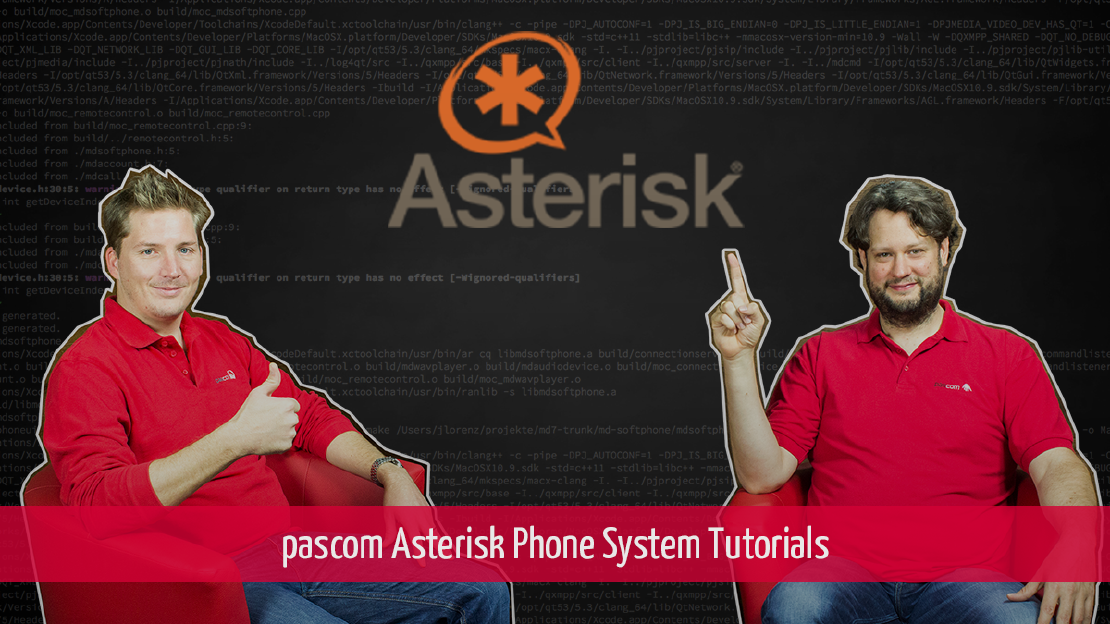 Asterisk Tutorial 07 - Asterisk First Dial
07.01.2015
2 min read

pascom
Introducing Asterisk Phone Systems – First Dial
Happy New Year! To kick start 2015, we're back with our Introducing Asterisk video tutorials.
In this our first post of 2015 and 100th pascom blog post since we started the blog back in March 2014, we take a more detailed look at the concept of Asterisk phone system dial plans, as well as making our asterisk first dial.
We also take a look at Asterisk Applications, as well as explaining how the different applications actually function and affect the dial plans. Please note that the CDR error (Call Data Records) that we encountered in the Asterisk CLI (Command Line Interface) occurred, as we had not configured the .CSV file to which CDR records are written, which we will do in our next episode, along with numerous other Asterisk Dial Plan Shortcuts.
Final Word
A well-configured business phone system that oozes useful tools, delivers excellent audio quality and intuitive call flows will leave callers with a highly professional impression. The configuration options and application availability and how well they are utilized will have a decisive impact on how professionally you manage your calls and therefore how your customers view your company. The switch to a pascom VoIP phone system solution provides the opportunity to not only upgrade your internal collaboration but also to redefine telephony in your company.
If you would like more information regarding pascom and our Asterisk based Software PBX, please visit our website or give the pascom team a call on +49 991 29691 200 to discuss your requirements and get started within minutes using our free hosted business VoIP phone system edition.