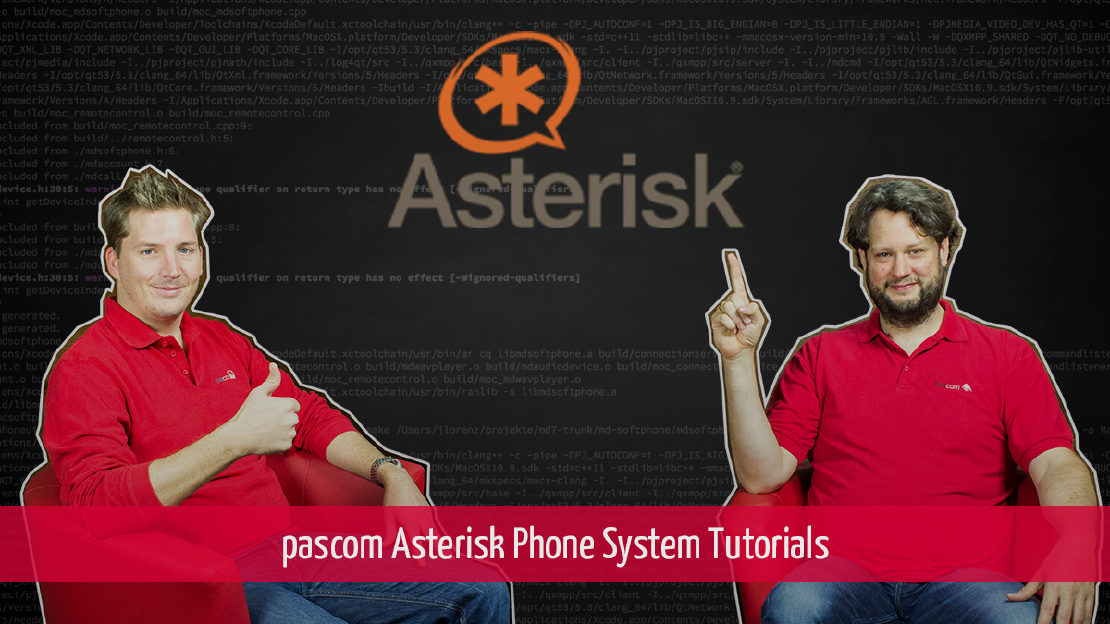 Asterisk Tutorial 04 - Asterisk Network Configuration
13.11.2014
2 min read

pascom
Introducing Asterisk Phone Systems: Asterisk Network Setup
Firstly, let me start by apologising for not posting this yesterday. I was at a technology reseller partner conference in Munich, and somewhat shockingly, I had no network access. As I am not a massive fan of automated posting, I was not able to put our latest Asterisk Video Tutorial online – Sorry!
But here it is now – Asterisk Network Configuration:
In a slight change to our plan (due to popular demand), I put Mathias under pressure by giving him a challenge, just like he did to Christian Richter from beroNet GmbH during our VoIP Guys Roadshow. I gave him 8 minutes to configure our demo Asterisk Network Settings – take a look to see how he got on and more importantly how he configured our network settings.
Returning to normal next week, we will be covering how to configure Asterisk SIP peers and setup your phones.
Final Word
A well-configured business phone system that oozes useful tools, delivers excellent audio quality and intuitive call flows will leave callers with a highly professional impression. The configuration options and application availability and how well they are utilized will have a decisive impact on how professionally you manage your calls and therefore how your customers view your company. The switch to a pascom VoIP phone system solution provides the opportunity to not only upgrade your internal employee collaboration but also to redefine your business telephony.
If you would like more information regarding pascom and our Asterisk based Software PBX, please visit our website or give the pascom team a call on +49 991 29691 200 to discuss your requirements and get started within minutes using our free hosted business VoIP phone system edition.