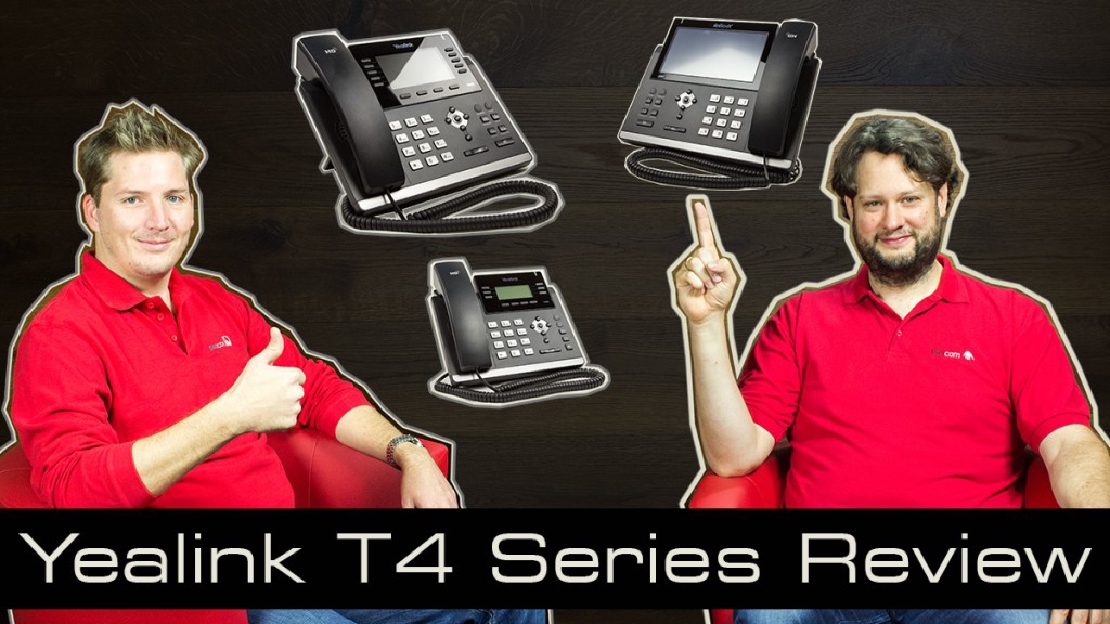 pascom Yealink T4 Series Review
05.11.2014
2 min read

pascom
pascom Yealink T4 Series Review
As we promised way back in June, here we are with our Yealink T4 Series review. In the review, we take a look at all the devices in the Yealink T4 Series, starting with the T41P entry model all the way through to the T48G, aimed at C level executives and busy professionals. Along the way we have provided our thoughts as to where these a classy and elegantly designed IP Phones fit into the market.
Yealink T4 Series Device Comparisons
Model
Lines
Display
XML Phonebook
Ethernet
Expansion Module
PoE

Yealink T41G VoIP Phone

  3  
2.7" 192x64 pixel
backlit graphical
display
2 x 10 / 100

Yealink T42G VoIP Phone

  3  
2.8" 132x264 pixel
4-level grayscale graphical
LCD display
2 x 10/100/1000

Yealink T46G VoIP Phone

  6  
4.3" 480x272 pixel
colour backlit display
2 x 10/100/1000

Yealink T48G VoIP Phone

  6  
7" 800 x 480 pixel
colour backlit graphical
touchscreen display
Dual-port Gigabit Ethernet
As the best all round performer in the series, we recommend the T46G. With the advanced functionality of the T46G, 4.3" backlit colour display, USB Bluetooth display, Gigabit switch, paperless DSS function keys and of course PoE, it is at home in every office.
If you would like more information regarding pascom and our Asterisk based pascom Software PBX, please visit our Website or even better why not download and try our Community Edition for free.