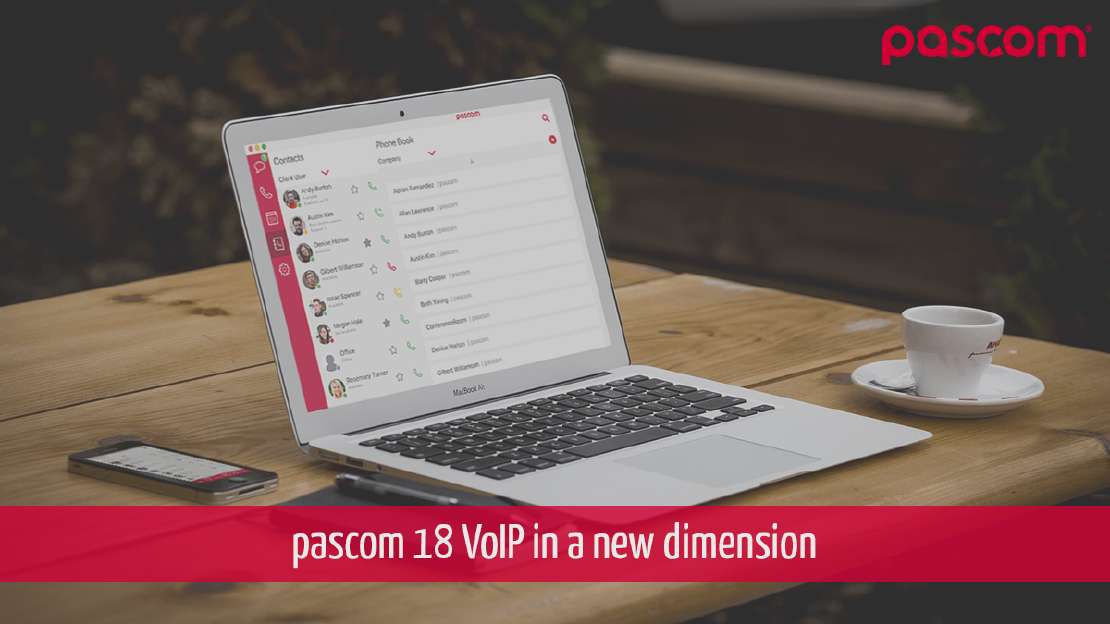 pascom 18 VoIP in a New Dimension
pascom 18 - VoIP in a New Dimension
On September 20th 2018, we will be releasing pascom 18, one of the most significant pascom VoIP phone system innovations leap in recent years.
Join us live for the Release Keynote on the 20. September and experience first hand what the brand new pascom 18 has to offer. Discover more about our significant usability enhancements, new features and our brand new Concurrent User licensing, designed to cut costs and increase flexibility.
SECURE MOBILITY: UNRESTRICTED MOBILE CONNECTIVITY
With pascom 18, we've taken the Session Border Controller from our multi-instance cloudstack and packed it into each and every pascom phone system. That means that we are now able to offer the full functionality of our mobile VoIP clients to all our customers, no matter whether their phone system is in the cloud or on-premise.
CONCURRENT USER: THE BEST LICENCE MODEL ON THE MARKET
Profit from a fair and transparent licensing model. With the "Concurrent User" licence model (simultaneous users) you only pay for what is actually used, adding further value to pascom VoIP solutions.
100% CLOUD READY: PASCOM 18 RUNS EVERYWHERE
The choice is yours: pascom 18 can be installed and run in a variety of ways: in the cloud as a pascom hosted solution or as a self hosted solution in the form of a classic hardware appliance, a virtual machine utilising existing VM infrastructures or with as a 3rd party hosted solution (e.g. in AWS).
NEW: PASCOM APPLIANCE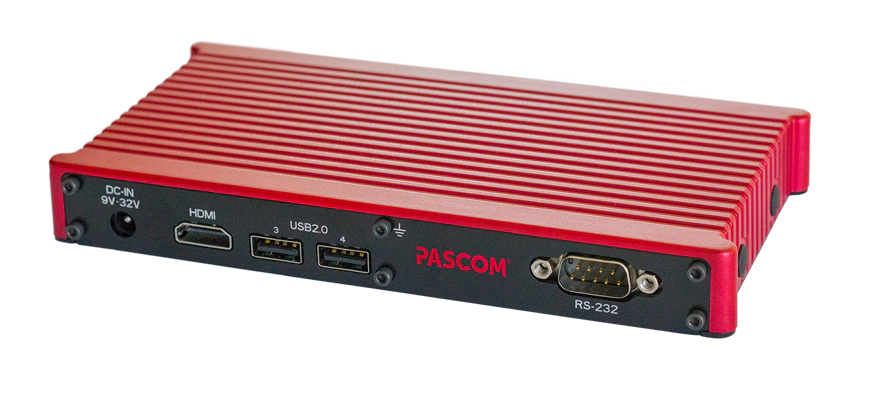 For those requiring an on-premise hardware appliance based solution, the new pascom appliance delivers notable specification and reliability enhancements combined with an excellent price performance ratio
Release Highlights
VoIP in a new dimension
Date
Thursday 20. September 2018
Time
DE: 11:00
EN: 14:00 CEST
Sign up
www.pascom.net