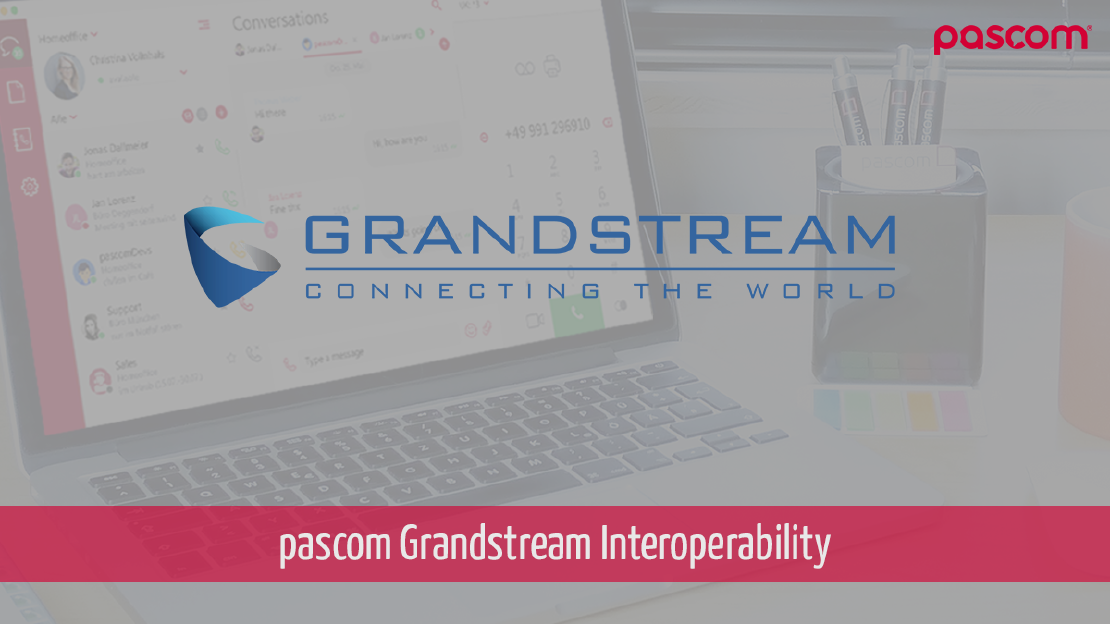 pascom Grandstream Desktop IP Phones Interoperability
26.04.2017
2 min read

pascom
Successful pascom IP PBX interop with Grandstream IP phones delivers high performing, cost effective turn key business phone systems.
Deggendorf, Germany and Boston, USA | 26. April 2017 - pascom GmbH & Co. KG, developer of the next generation UC business phone systems, today announce the successful completion of interoperability and compatibility testing with Grandstream Networks, Inc.'s GXP and GXV series of IP desktop phones.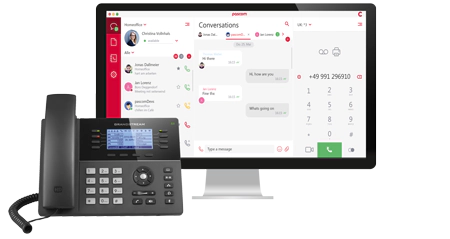 As a leading UC IP Endpoint vendor, Grandstream are renowned worldwide for their quality, reliability and innovation. The successful completion of testing ensures that mutual pascom and Grandstream customers benefit from the highest standards of quality and innovation whilst enjoying hassle free administration. Moreover, customers looking to upgrade business communications can be assured pascom's full range of IP telephony and Unified Communications functionality with Grandstream's GXP and GXV series of IP desktop phones.
The new interoperability partnership also serves to open the door to pascom and Grandstream resellers who are looking to offer added value customers solutions with innovative cloud and on-premise UC IP PBX solutions combined with excellent, high performing yet affordable IP endpoints.
Mathias Pasquay, pascom CEO: Grandstream offer a complete range of modern, sleek IP phones that not only deliver high performance, but also offer excellent affordability and reliability. As such, interoperability with our phone system will ensure that resellers are able to provide customers with high quality Unified Communications solutions at a fraction of the cost.
About pascom
Founded in 1997, pascom are the developers of next-generation Telephony Solutions and we have been upgrading business communications for 20 years.
With pascom's on-premise and cloud based UC phone systems at the heart of your Communications, you will have a centralised, intelligent hub with which you can gain total control over your organisation's communications – no matter how diverse and dynamic your business communication channels.
Our solutions offer excellent scalability and are highly customisable to exactly match even the most specific customer requirements making our IP PBX solutions the perfect choice to support Small Medium Enterprises communicate smarter, more cost effectively.
About Grandstream Networks
Grandstream Networks, Inc. has been connecting the world since 2002 with SIP Unified Communications products and solutions that allow businesses to be more productive than ever before. Our award-winning solutions serve the small and medium business and enterprises markets and have been recognized throughout the world for their quality, reliability and innovation. Grandstream solutions lower communication costs, increase security protection and enhance productivity. Their open standard SIP-based products offer broad interoperability throughout the industry, along with unrivaled features and flexibility.