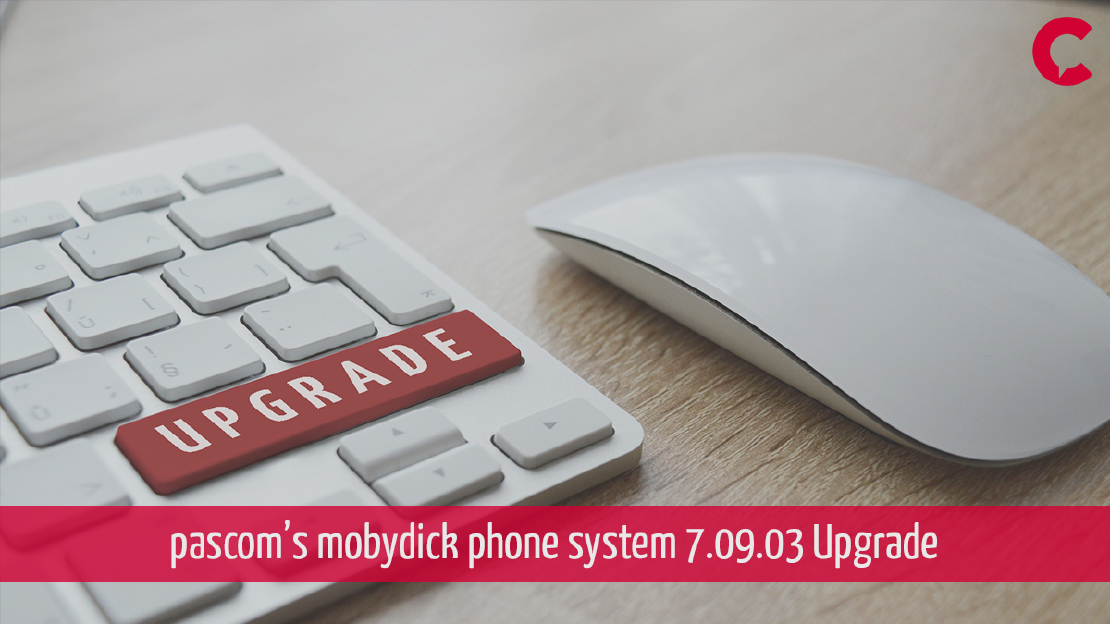 pascom Release Business Phone System Version 7.09.03
10.07.2015
2 min read

pascom
Available Now - pascom's mobydick 7.09.03 Stable Release
[Deggendorf, Germany | July 10th 2015] pascom Netzwerktechnik are happy to announce the arrival of the latest stable version of their mobydick VoIP phone system software - mobydick 7.09.03. The latest stable release features a host of modifications, improvements and hot fixes as well as including increased interoperability thanks to pascom's ever expanding interoperability programme.
Among the highlights within the mobydick 7.09.03 release, pascom are pleased to be able to offer mobydick phone system users more freedom of choice when selecting their SIP providers. Thanks to the addition of SIP provider templates for both the UK based SIP provider SIP Trunk Plus and the Germany based inexio.
The new templates will benefit pascom's mobydick customers both in terms of increased choice as well as greatly simplifying the integration process for both providers, saving time and reducing costs.
Additional improvements within the latest software release include improve Aastra / Mitel functionality as well as improved compatibility with Yealink phones in terms of improved blind/unattended transfers.
Morever, pascom's mobydick 7.09.03 release sees increased interoperability with Loway's Asterisk Call Center software solutions thanks to improved integration with their WombatDialer.
About pascom - communication without borders
Founded in 1997, pascom is a Linux IT systems integrator with over 15 years worth of experience delivering tailor-made IP telecommunications and network infrastructures solutions and thanks to their Asterisk based pascom phone system software, pascom have grown in to a market leader in the IP telecommunications across the DACH region and beyond.
pascom is a software based, open standards platform which delivers powerful, innovative business communications solutions. Based on Asterisk, the pascom phone system provides businesses with a scalable and flexible alternative to proprietary IP PBX solutions whilst simultaneously allowing companies to reduce telecommunication costs, increase mobility and boost productivity.
Delivering a whole host of unified communications tools, pascom's platform-independent, user-friendly admin interface, provides users and IT admins alike with an enhanced user-friendly experience and significantly decreases IT administration further boosting productivity, optimising workflows and increasing efficiencies.
For more information about pascom, please visit www.pascom.net.
Better yet, why not try our free edition available as either a hosted or on-premise business phone system.