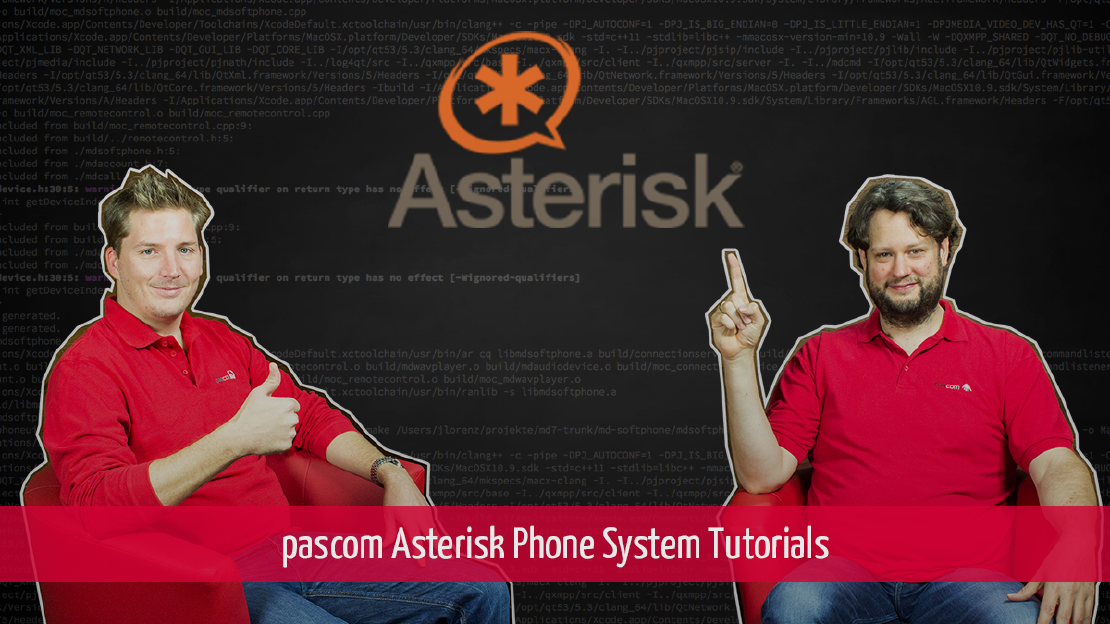 Asterisk Tutorial 25 - Asterisk Dynamic Queue Agents
15.07.2015
2 min read

pascom
Introducing Asterisk Phone Systems – How to Configure Dynamic Queue Agents in Asterisk
After last week's little side step into the world of Music on Hold, we are back on track with our Introducing Asterisk Series, which means it is time for to demonstrate how to configure Dynamic Queue Agents in your Asterisk phone system.
Today's episode introduces the concept of dynamic agents, how it works and which applications are required and how to use them in a form of a proof of concept, before we take our tutorial to the next level and get much more professional over the next few episodes.
Why do we need dynamic members you may ask? Well simply put, having the ability to log in and out of call queues delivers greater flexibility and professionalism. Moreover, having dynamic queues means that calls will only be directed to agents logged into the queue ensuring calls are answered quickly and efficiently.
Another reason for having dynamic queue agents is should you experience a spike in call volumes, you can react much more quickly through having dynamic agents. For example, by making employees dynamic members, they need only dial a number (or press a BLF Function key) to log into the queue and can start taking calls. If they were not dynamic, your phone system administrator would have to manually add users to the queue and more than likely the increased volume would probably have subsided by the time he's finished as callers get fed up with waiting.
Final Word
A well-configured business phone system that oozes useful tools, delivers excellent audio quality and intuitive call flows will leave callers with a highly professional impression. The configuration options, available applications and how well they are utilized will have a decisive impact on how professionally you manage your calls and therefore how your customers view your company. The switch to a pascom VoIP phone system solution provides the opportunity to not only upgrade your internal employee collaboration but also to redefine your business telephony.
If you would like more information regarding pascom and our Asterisk based PBX software, please visit our website or give the pascom team a call on +49 991 29691 200 to discuss your requirements and get started within minutes using our free hosted business VoIP phone system edition.
Don't forget to like and share these tutorials with all the other Asterisk Fans out there. Until next time, comment, share, like and most importantly – Happy VoIPing!