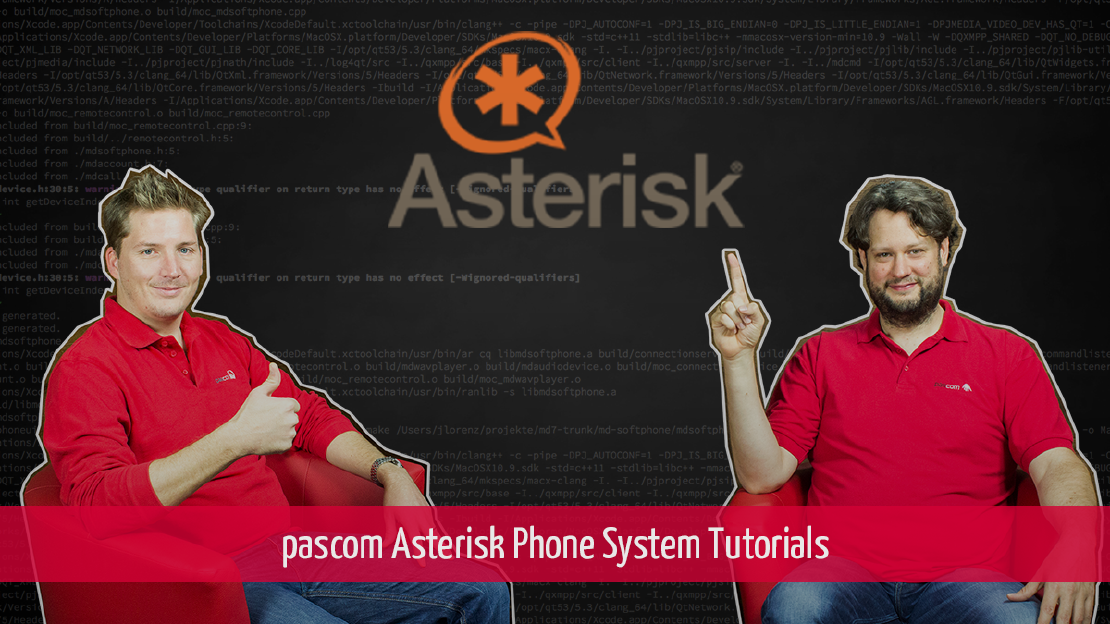 Asterisk Tutorial 24 - Asterisk Music on Hold
08.07.2015
2 min read

pascom
Introducing Asterisk Phone Systems – How to Configure Asterisk Music on Hold
So after a short break and our little foray into the world of Identity Management, the VoIP Guys team are back together and have a new Introducing Asterisk phone system tutorial for you. Last time around, we promised to take a closer, more advanced look at dynamic queues and queue members, but we noticed something we missed during our time off-air – we did not have any Music on Hold.
Now some of you might think, so what, things like music on hold can wait until the really important stuff is done, but having a queue where the phone just rings and rings is one; boring and 2; not very professional as it portrays a lack of technical ability which will negatively affect your corporate image. That makes music on hold very important and therefore, we decided it would be best to change our plan a little to show you how to configure it in your queues.
So there you have it. We answered a few questions, demonstrated how to configure your Music on Hold and next time we will get back on track by going into more detail concerning dynamic queues and members.
Final Word
A well-configured business phone system that oozes useful tools, delivers excellent audio quality and intuitive call flows will leave callers with a highly professional impression. The configuration options, available applications and how well they are utilized will have a decisive impact on how professionally you manage your calls and therefore how your customers view your company. The switch to a pascom VoIP phone system solution provides the opportunity to not only upgrade your internal employee collaboration but also to redefine your business telephony.
If you would like more information regarding pascom and our Asterisk based PBX software, please visit our website or give the pascom team a call on +49 991 29691 200 to discuss your requirements and get started within minutes using our free hosted business VoIP phone system edition.
Don't forget to like and share these tutorials with all the other Asterisk Fans out there. Until next time, comment, share, like and most importantly – Happy VoIPing!