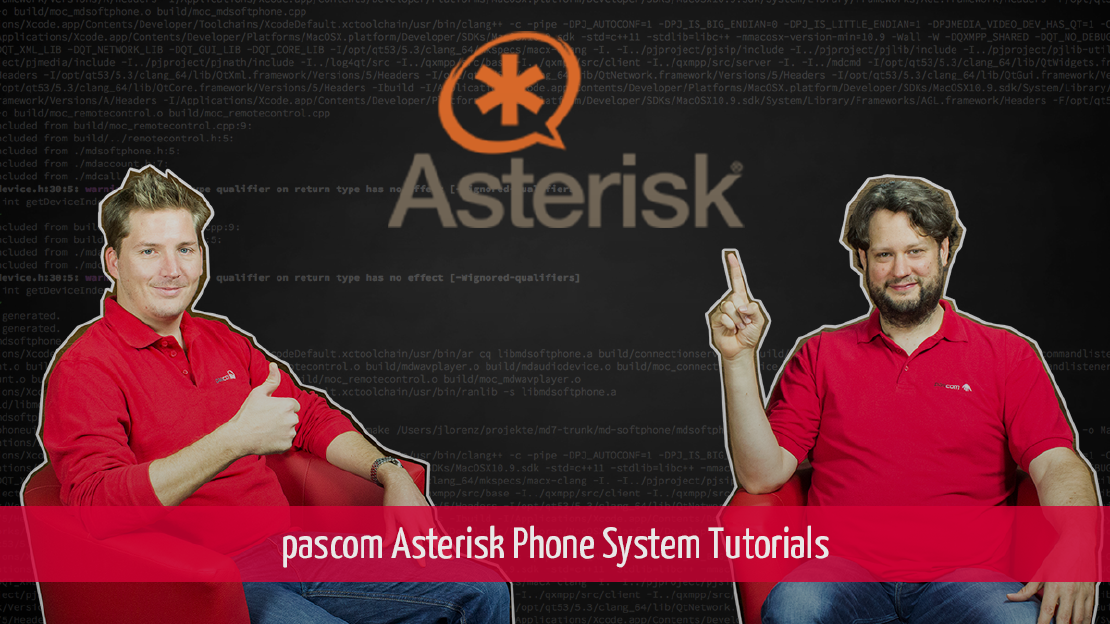 Asterisk Tutorial 23 - Asterisk Dynamic Queues
03.06.2015
2 min read

pascom
Introducing Asterisk Phone Systems – How to Configure Advanced Dynamic Asterisk Queues
Welcome back to another VoIP Guys Tutorial. Following on from last time where we demonstrated how to give your Asterisk Queues a boost using call strategies, today's topic will take this one step further and make your queues even more advanced. Which means it is time to cover Advanced Asterisk Dynamic Queues and Queue members and how to configure your Asterisk phone system to include dynamic queue members.
As there are 2 main methods of implementing dynamic queue members, lets first demonstrate how IT Admins can configure and test their dynamic queues and queue members using the Asterisk command line interface (CLI), before moving on to the even more advanced application technique, which will be the topic of a future tutorial.
Sadly, that's it for a short while. Due to upcoming events, we will be taking a short break. However, we will be back in a couple of weeks with the next instalment in our Asterisk Tutorial series, where we will be taking a more advanced look at at configuring dynamic team members. So stay tuned!
Final Word
A well-configured business phone system that oozes useful tools, delivers excellent audio quality and intuitive call flows will leave callers with a highly professional impression. The configuration options and application availability and how well they are utilized will have a decisive impact on how professionally you manage your calls and therefore how your customers view your company. The switch to a pascom VoIP phone system solution provides the opportunity to not only upgrade your internal collaboration but also to redefine your company' business telephony.
If you would like more information regarding pascom and our Asterisk based PBX software, please visit our website or give the pascom team a call on +49 991 29691 200 to discuss your requirements and get started within minutes using our free hosted business VoIP phone system edition.
Don't forget to like and share these tutorials with all the other Asterisk Fans out there. Until next time, comment, share, like and most importantly – Happy VoIPing!