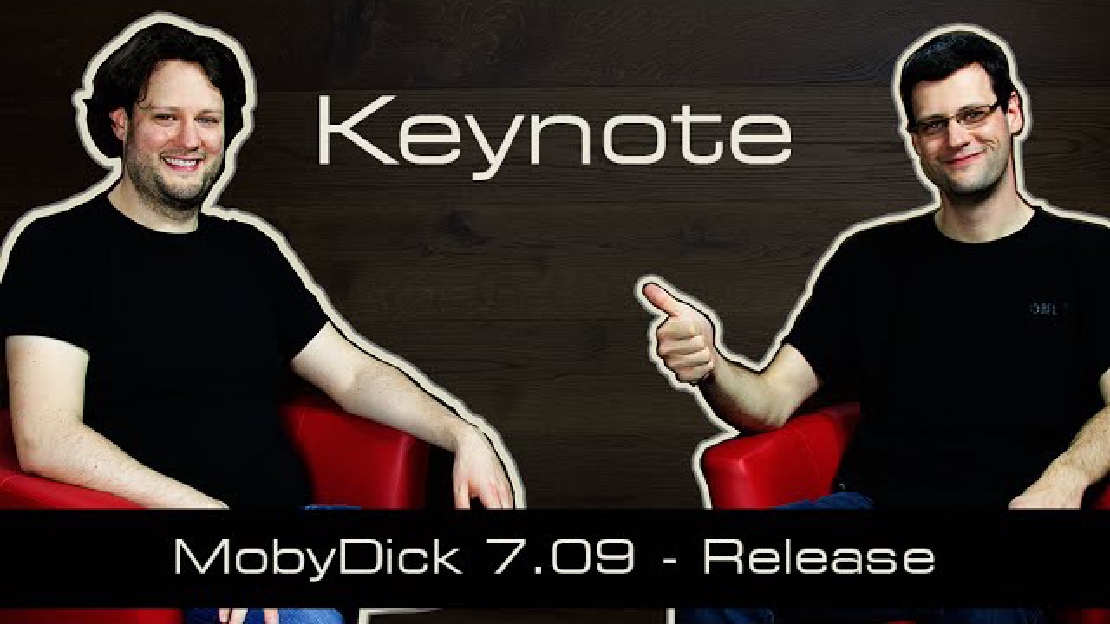 pascom VoIP Phone System 7.09 Release
30.03.2015
3 min read

pascom
pascom's mobydick VoIP Phone System 7.09 has Arrived
Friday 27th of March 2015 saw pascom release the latest version of their mobydick VoIP phone system. The latest release delivers a whole host of new and improved UCC (Unified Communications & Collaboration) functionality, enhanced User Experience (UX) aimed at improving end user work flows as well as increasing mobydick's overall user and admin friendliness.
mobydick Video Telephony has Landed
With the release of mobydick 7.09, mobydick has gained a powerful Unified Communications & Collaboration tool, for those occasions when words are just not enough and you need to see it to believe and understand. mobydick 7.9 comes as standard with jitsi video bridge fully integrated, which delivers the perfect platform for User to User video communication, plus facilitating further future video telephony developments. The beauty of the mobydick video solution lies in the fact that users can start a video call directly from within the mobydick independent the device they are using and location, on the road, in HomeOffice or at a conference abroad.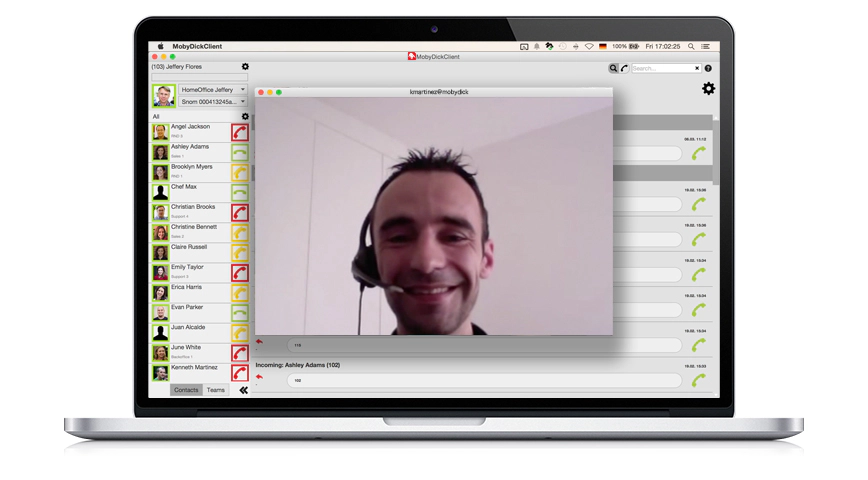 Simplifying Trunking
As the VoIP world migrates faster and faster towards SIP technology, we have undertaken a complete overhaul of our Trunk creation menu, which has resulted in the creation of mobydick's fully integrated SIP provider database as well as implementing a brand new Trunk Template Wizard. Both enabling mobydick users to quickly, and efficiently to choose the appropriate template for their provider without having to add, configure or edit any settings other that their account specific variable data. The database is being continuously updated, however should your provider not be listed, the option to manually configure your trunk still exists, with the added option of being able to export and import your configurations in order to share them with other users or as a backup for the future.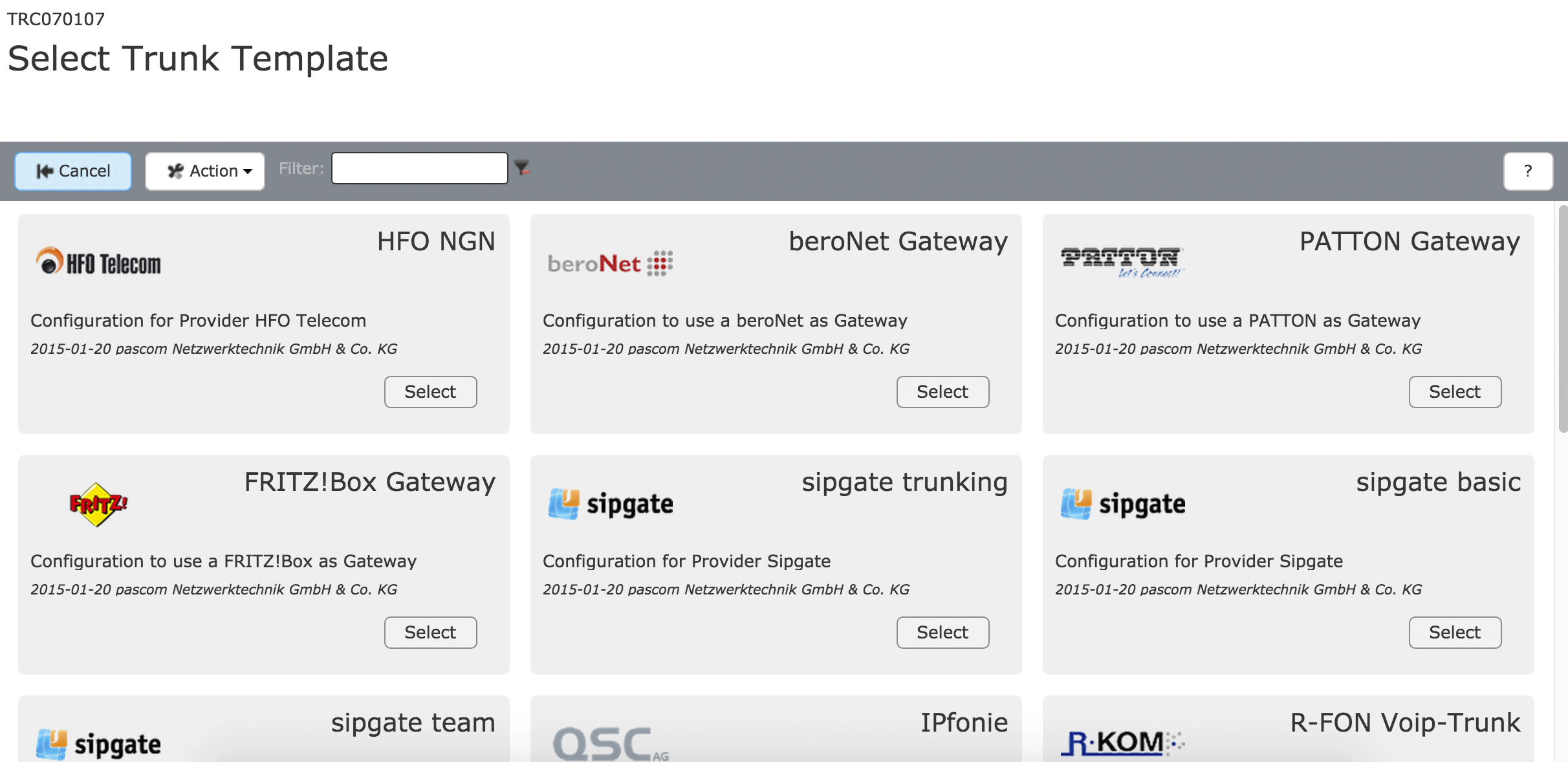 Platform Stability & mypascom Customer Portal
With mobydick 7.09, a whole host of changes have been implemented to enable mobydick customers and partners manage and maintain their mobydick systems. Firstly, the introduction of the mypascom marketplace will enable admins to manage, buy and update their mobydick licences by providing a self service platform from which they can completely manage their appliances and licences.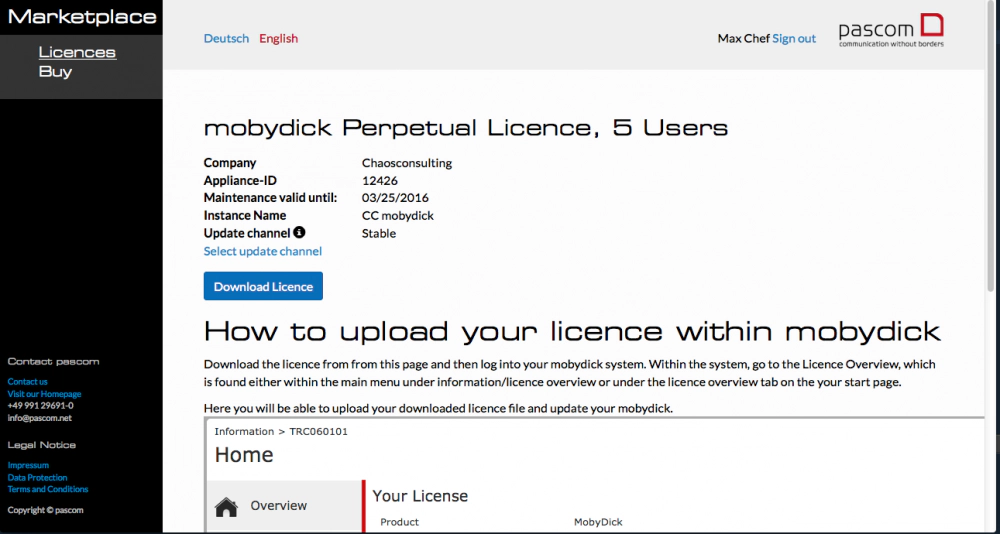 In addition to the marketplace, we have also introduced a new upgrade channel to deliver the latest mobydick innovations in the form of a Current release and a Stable release. This has been implemented in order to improve platform stability, as have numerous other modifications such as a newly developed update process. This process has been designed to increase system stability by automatically regenerating a significant proportion of the system configurations as well as restarting system services which will improve overall system consistency.
Additional Information & Modifications
For more information concerning the release, including complete documentation, admin handbooks, user guides and release notes, please visit our Release Notes
About pascom
Founded in 1997, pascom are the developers of next-generation Telephony Solutions and we upgrade business communications.
With pascom's on-premise and cloud based UC phone systems at the heart of your Communications, you will have a centralised, intelligent hub with which you can gain total control over your organisation's communications – no matter how diverse and dynamic your business communication channels.
Our solutions offer excellent scalability and are highly customisable to exactly match even the most specific customer requirements making our IP PBX solutions the perfect choice to support Small Medium Enterprises communicate smarter, more cost effectively.