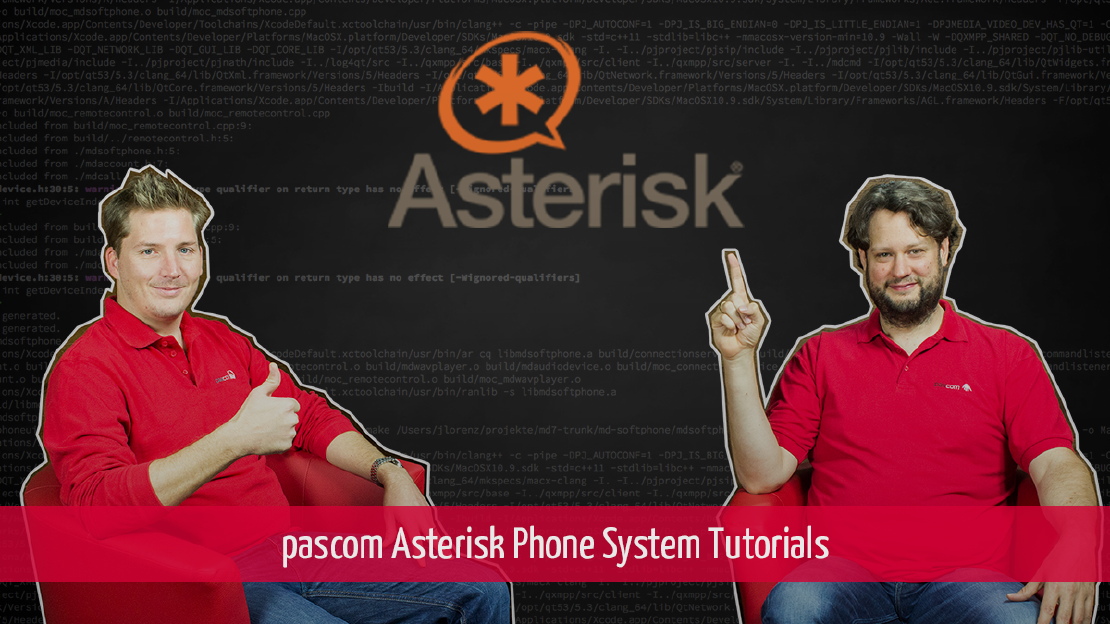 Asterisk Tutorial 15 - Asterisk Dialplan Subroutines
01.04.2015
2 min read

pascom
Introducing Asterisk Phone Systems – Asterisk Dialplan Subroutines
Ever wanted to know how to get rid of all those lines of code that repeat themselves over and over again within your Asterisk Dialplan? Then this tutorial is for you!
Today we get yet even more real world like by reducing our business hours dialplan settings to just 2 lines of subroutine coding.
Just like with most programming languages, the answer with Asterisk is to use a subroutine. In our example, we demonstrate how to use Asterisk Dialplan Subroutines to remove the unnecessary lines of dialplan coding when setting up your business hours – although subroutines are by no means limited to solely this function. As we describe in our tutorial, when setting up your business hours and the related actions for inside and outside time schedules, without using a subroutine you would be required to set up maybe 10 lines of code and then repeat this coding for every user, which can become very time consuming when you have numerous users, especially should the business hours change.
Watch out for "macro" subroutines as if you can avoid using the "macro" function, you should do so because this option will only provide a depth of seven levels, after which Asterisk will probably crash. As an alternative our suggestion would be to use the "GoSub" application instead.
Final Word
A well-configured business phone system that oozes useful tools, delivers excellent audio quality and intuitive call flows will leave callers with a highly professional impression. The configuration options and application availability and how well they are utilized will have a decisive impact on how professionally you manage your calls and therefore how your customers view your company. The switch to a pascom VoIP phone system solution provides the opportunity to not only upgrade your internal collaboration but also to redefine telephony in your company.
If you would like more information regarding pascom and our Asterisk based Software PBX, please visit our website or give the pascom team a call on +49 991 29691 200 to discuss your requirements and get started within minutes using our free hosted business VoIP phone system edition.