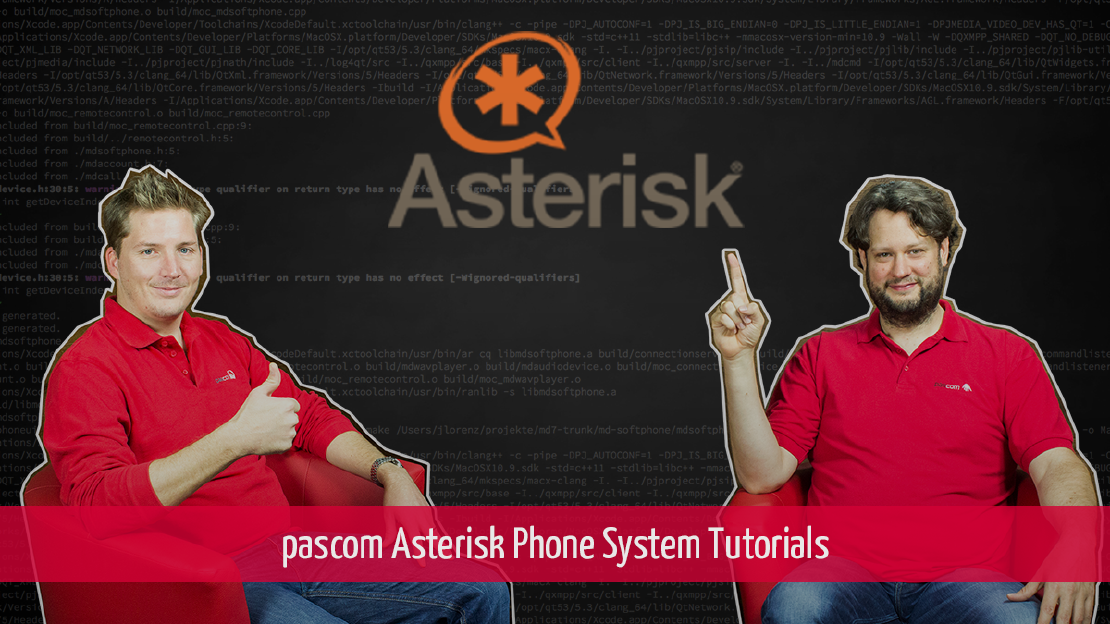 Asterisk Tutorial 14 - Asterisk Time Conditions
26.03.2015
3 min read

pascom
Introducing Asterisk Phone Systems – Introducing Asterisk Time Conditions
It's time for a Time Check.
For 99.9% of business phone systems in operation today, time conditions are essential for controlling dialplan elements such as Business Hours, which is where the Asterisk IP PBX Application GotoIfTime comes into play, as it allows you to match time conditions against the actual time in order to determine how your Asterisk Dialplan handles the call, for example playing an "Out of Office Hours" or "Public Holiday" notification to the caller.
To find the application within your Asterisk system, simply go to the Asterisk CLI and enter the command core show application GotoIfTime which will open the application and provide some extra information regarding the application. Using Asterisk GotoIftime is fairly straight forward, but you need to aware of some useful pointers on how to actually specify your time conditions.
Obviously, the most common syntax elements within Asterisk Time Conditions include the required time range, days of the week, days of the month and the months themselves. But specifying this information is not enough, as we need a label that indicates what action should be taken – a sort of true or false scenario which matches the actual time with the time conditions you set up within your asterisk dialplan.
An example could be as follows:
exten => incoming number, 1, GotoIfTime (8:00-17:00,mon-fri,*,*?[labeliftrue][:labeliffalse][ [context,]extension,]priority

Important to note here is that day and month names are not case sensitive and if you want to include everyday of the month and every month, you can use the * symbol to include all instead of listing them individually. The ? (question mark) symbol is an essential component as it determines whether the time conditions have been met or not which of course affects how the call will be handled.
More information regarding Asterisk Time Conditions can be found on www.voip-info.org.
Final Word
A well-configured business phone system that oozes useful tools, delivers excellent audio quality and intuitive call flows will leave callers with a highly professional impression. The configuration options and application availability and how well they are utilized will have a decisive impact on how professionally you manage your calls and therefore how your customers view your company. The switch to a pascom VoIP phone system solution provides the opportunity to not only upgrade your internal collaboration but also to redefine telephony in your company.
If you would like more information regarding pascom and our Asterisk based Software PBX, please visit our website or give the pascom team a call on +49 991 29691 200 to discuss your requirements and get started within minutes using our free hosted business VoIP phone system edition.