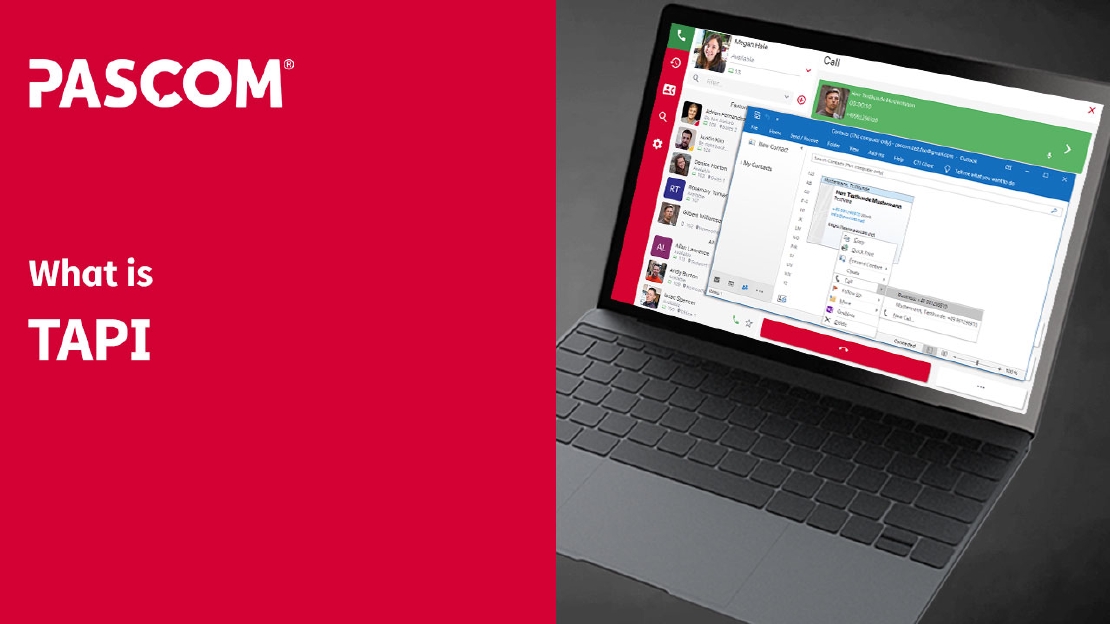 TAPI
What does TAPI mean?
TAPI stands for Telephony Application Program Interface and is a standard program interface that is required to enable the cross-hardware communication between the phone system or telephone and PC computers. In essence, TAPI applications are used to allow you to operate your hardware phone directly from your PC, making receiving and making calls extremely user-friendly and optimising business work flows.
Originally developed by Microsoft and Intel, TAPI has become the standard for CTI (Computer Telephony Interface) applications that enable the communication between desktop applications and telephony hardware and has been further developed to support both IP telephony and Audio/ Video Conferencing streams.