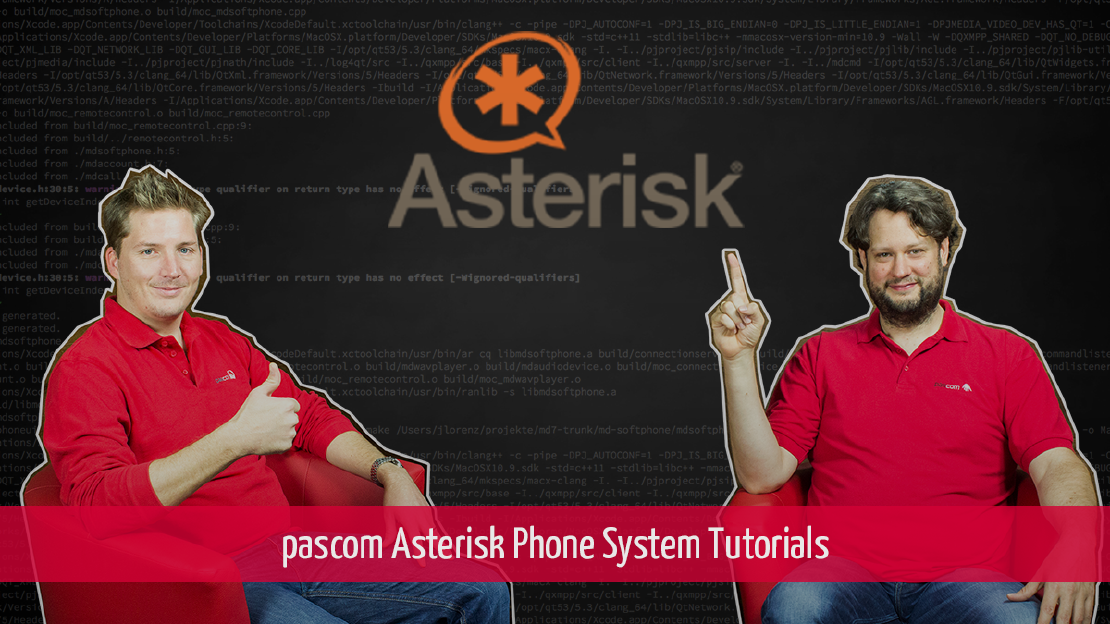 Asterisk Tutorial 19 - Asterisk Mail Server
29.04.2015
3 min read

pascom
Introducing Asterisk Phone Systems – Asterisk Mail Server
Having setup our Voicemail system and configured our dialplans allowing callers to be greeted by personalised recordings according to availability, the next logical step is to take a look at how users receive their voicemail notifications. Of course, users can just dial their voicemail box and listen to their messages, but there is a better, faster more efficient way – Voicemail to E-mail.
That means, it is time to take a look at Asterisk Mail Servers. A great little thing about Asterisk, is that it tries to send voicemails to user email addresses automatically, However, we still need to setup a mail server that actually enables Asterisk to do this. The recommended solution for Ubuntu servers is postfix. That means we will show you how to install and configure postfix as well as installing all the mail utilities (Mailutils) that are required.
In order to install and configure postfix simply login into your system as the root user and use the command apt-get install postfix. At this point our recommendation would be to use the Internet with Smarthost option, as this simplifies the process as you can define the SMTP relay host (normally your internet provider or your email host) and point it to a local address. The next step is to install the mailutils, which can be done using same apt-get install command as before by replacing postfix with mailutils. Once configured correctly, that's pretty much it, your system is now ready to go.
But what if we want to customise these e-mails to meet certain needs or criteria? For example, emails with different languages, subject headings or changing the actual e-mail body text itself? How can we test this without having to use our productive systems?
The answer lies in using a mail catching tool, such as MailCatcher which allows you to play with your voicemail.conf email settings, leave voicemails and then check to see what the emails look like before putting the new settings live in your productive system. That is why using the smathost option in postfix is a very useful when testing your settings.
Please note that when making changes to your voicemail.conf configurations, it is always advisable to refer back to the copy we made before beginning to configure our Voicemail settings. This will provide you with a detailed overview of all the contexts and options available, which will save you time and hassle when making any changes.
Final Word
A well-configured business phone system that oozes useful tools, delivers excellent audio quality and intuitive call flows will leave callers with a highly professional impression. The configuration options and application availability and how well they are utilized will have a decisive impact on how professionally you manage your calls and therefore how your customers view your company. The switch to a pascom VoIP phone system solution provides the opportunity to not only upgrade your internal collaboration but also to redefine telephony in your company.
If you would like more information regarding pascom and our Asterisk based Software PBX, please visit our website or give the pascom team a call on +49 991 29691 200 to discuss your requirements and get started within minutes using our free hosted business VoIP phone system edition.