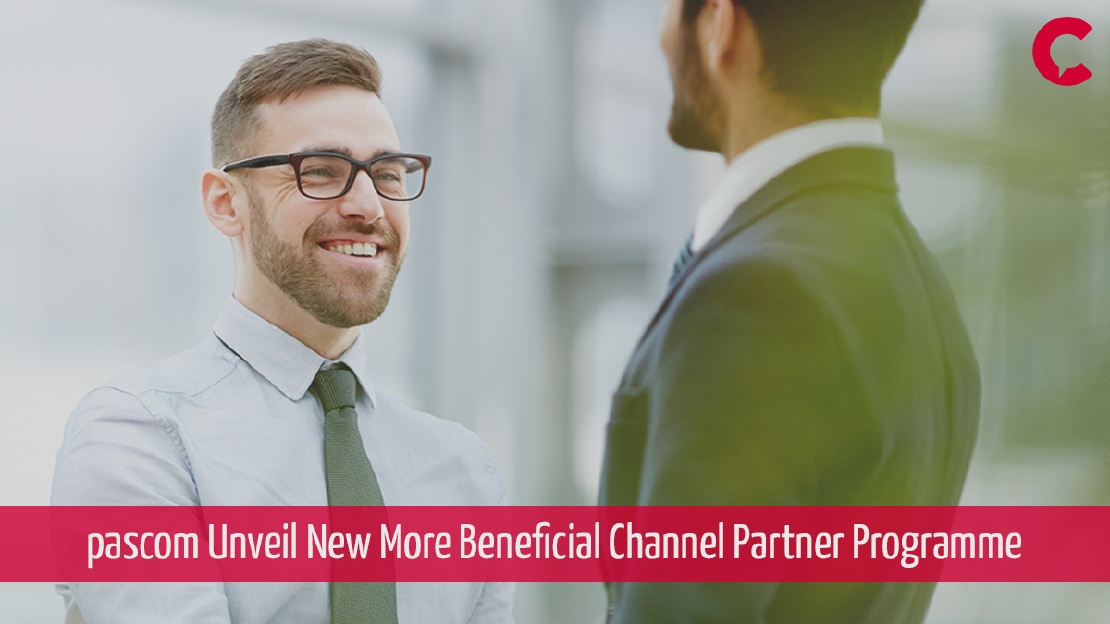 New, More Beneficial pascom Channel Partner Programme
18.10.2018
3 min read

pascom
pascom Unveil New, More Rewarding Reseller Partner programme
18th October 2018 | Deggendorf, Germany - pascom GmbH, a leading developer of Unified Communication phone systems for business has last week unveiled a number of upgrades to their new pascom VoIP phone system Value-Added Reseller programme. The restructuring of the partner programme includes the addition of new partner levels and the introduction of free registration and training and guarantees that the programme is more encompassing and rewarding for pascom resellers.
Not only will the new pascom partner programme be free, but will also be more profitable for resellers and is designed to further incentivise, reward and support pascom channel partners with:
Performance rewarding margins
Access to Partner Support
Comprehensive Sales & Marketing Support
pascom Website listing
Sales, marketing & customer management resources
Access to leads
NFR (Not for Resale) Licence
The new, upgraded partner programmme also removes all barriers to entry thanks to the introduction of free registration. Furthermore, pascom partners are able to benefit from the now free pascom certification scheme plus regular free workshops and online training, all designed to grow a pascom partners' profits by equipping resellers with all the tools and knowledge required to successfully sell, deploy and manage pascom phone system solutions.
Thomas Schmidt, pascom Sales Director: the upgrades to the pascom Partner programme illustrate our commitment to rewarding and growing the success of our channel partners. Compared to other vendors, pascom are renowned for the support and service provided to their resellers and by opening up our partner programme, we are inviting channels partners globally to join us, enjoy the benefits of being a pascom partner and be rewarded and recognised for their success.
The pascom partner programme restructuring also sees the inclusion of new pascom partner levels, which is a reflection of the growth and success of the existing partner network. The new four-tiered partner programme is designed to be more inclusive and open to new partners and ensuring they have all the tools and incentives required to progress through the partner levels as well as simultaneously further recognising and rewarding the success of existing pascom partners.
Learn more about the new pascom partner programme and apply to become a pascom partner here.
About pascom
Founded in 1997, pascom are the developers of next-generation UC Telephony Solutions and we upgrade business communications.
With pascom's innovative on-premise and cloud UC phone systems at the heart of your Communications, you will have a centralised, intelligent hub with which you can gain total control over your organisation's communications – no matter how diverse and dynamic your business communication channels.
Our solutions offer excellent scalability and are highly customisable to exactly match even the most specific customer requirements. Which is why our IP PBX solutions the perfect choice to support Small Medium Enterprises communicate smarter, more efficiently and more cost effectively.
For more information concerning pascom and pascom partnerships, please visit www.pascom.net.