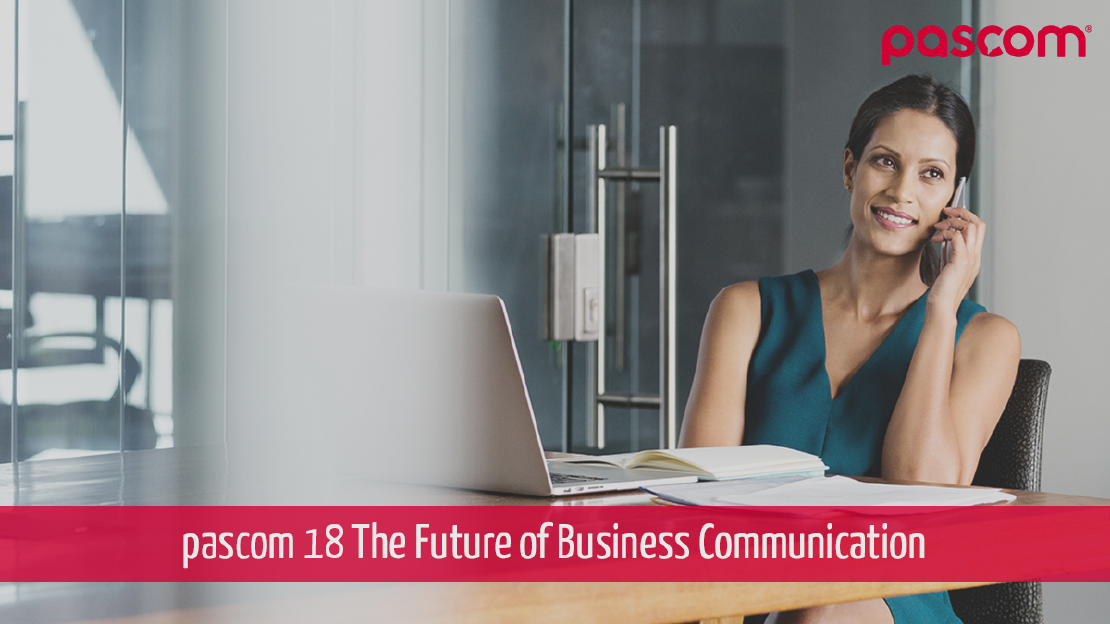 pascom Phone System 18 Released
pascom 18 - the Future of Business Communications
September 27th 2018 | Deggendorf, Germany - pascom GmbH, a leading developer of Unified Communication phone systems for business has announced the release of version 18 of their pascom VoIP phone system. pascom 18 is the company' most technologically advanced and competitively positioned business communications platform to date and focuses on delivering enhanced cloud technology, end-user mobility and secure collaboration from anywhere at anytime, thus providing pascom customers with greater agility through leveraging greater mobility, productivity and cost saving benefits.
pascom 18 includes a specifically developed Session Border Controller (SBC) which provides customers with an additional out of the box security layer. As such the addition of the SBC ensures that pascom business phone system administrators no longer need to manage complex VPN infrastructures. In additional, incorporating an SBC in to the pascom platform guarantees that the company's full range of functionality is available everywhere, regardless of the customer's choice of installation on-premise or in the cloud.
Mathias Pasquay, pascom CEO: pascom 18 is more than the realisation of a significant technological innovations leap. The opportunities afforded by pascom 18 have enabled us to restructure, modernise and significantly improve every aspect of our offering. Our Concurrent User pricing is unique in our market, delivers all the benefits of both named user and channel models whilst eliminating all the disadvantages. In turn, pascom 18 can only benefit our customers and add yet more value to their solutions. The updates to our partner programme are designed to support us increase our channel growth and in addition to our technological enhancements and new pricing, will serve to ensure our solutions become not only more competitive but also more widely available.
Built to be 100 % cloud ready, the new technological advancements included in pascom 18 not only pave the way to delivering an enhanced customer experience but also created opportunities to modernise the company' go-to-market strategy and increase their competitiveness within the telecoms market. Coinciding with the release, pascom launched a new, flexible and competitive OPEX pricing model and unveiled a complete overhaul of the company's channel partner programme. Highlights of the new strategy include the introduction of Concurrent User pricing to rival both named user and channel models, introducing free hosting for pascom cloud solutions, removing all partner programme barriers to entry combined with the introduction of free training.
About pascom
Founded in 1997, pascom are the developers of next-generation UC Telephony Solutions and we upgrade business communications.
With pascom's innovative on-premise and cloud UC phone systems at the heart of your Communications, you will have a centralised, intelligent hub with which you can gain total control over your organisation's communications – no matter how diverse and dynamic your business communication channels.
Our solutions offer excellent scalability and are highly customisable to exactly match even the most specific customer requirements. Which is why our IP PBX solutions the perfect choice to support Small Medium Enterprises communicate smarter, more efficiently and more cost effectively.
Visit www.pascom.net to learn more about pascom and pascom 18.