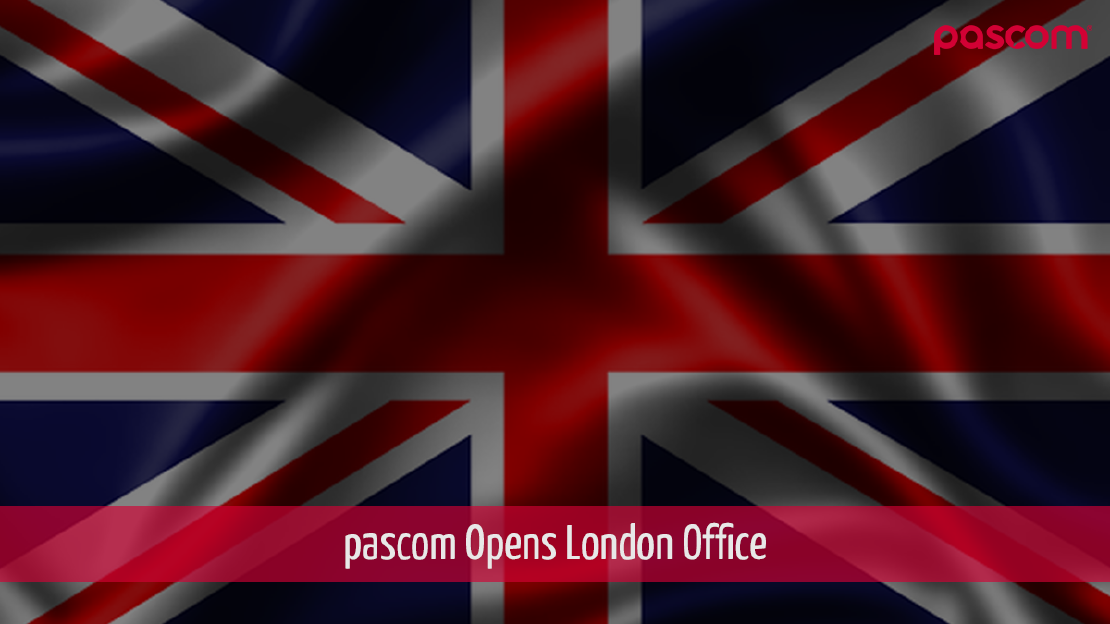 pascom Boost UK Presence with London Office
03.11.2015
3 min read

pascom
pascom London Office Increases UK Presence
Deggendorf, Germany | London, United Kingdom - 03. November 2015 pascom Netzwerktechnik GmbH, developer of innovative Business Voice over IP phone systems software, increases their presence within the UK market by announcing the opening of a new branch office facility in London. The expansion reflects pascom's growing presence in the United Kingdom and has been undertaken in order to meet increasing demand whilst simultaneously continuing growth within the market.
Mathias Pasquay, CEO pascom, on opening the London office: As one of the largest telecoms markets in Europe, the UK is a key market for pascom and the growth of our phone system software sales. As one of the leading business hubs globally , London is the ideal location for our UK offices. Moreover, entering the UK market further illustrates our commitment to better serving our customers through continuous innovation and product development as well as by having a local presence. That is why with it's excellent infrastructure and travel connections, London also provides the perfect location from which to better serve and support our UK customers and partners as well as providing the ideal location to host partner events, including product training and delivering sales and marketing support etc.
James Barton pascom Channel Sales & Marketing, said: The opening of our new London office is a significant step forward for pascom and our continued international growth. Having an established presence within our core D-A-CH market, expanding into neighboring European telecoms markets was the next logical step in the company's development and there is no better place to launch this exciting phase than in London. We look forward to growing our presence in the market and working more closely with our customers and resellers in the UK.
pascom UK will deliver sales, marketing and technical support for pascom approved value added resellers / distributors in the UK, which in turn will enable our partners to take full advantage of the growing VoIP and Unified Communications opportunities in the UK market place. Moreover, the new offices will also provide training and event facilities which will allow our partners to maximise their revenues by expanding their pascom knowledge through hands on training.
pascom UK and the London office forms part of an ongoing global growth strategy to deliver pascom as a market leading phone system solution to organisations worldwide. Building on the success in Germany, pascom has already experienced rapid growth across the D-A-CH region as well as increasing demand from not just the UK but also worldwide as is reflected in the company's growing network of approved resellers internationally. This growth trend looks set to continue as awareness and adoption of software based IP phone systems such as pascom's continues to rise.
About pascom - communication without borders
Founded in 1997, pascom is a Linux IT systems integrator with over 15 years worth of experience delivering tailor-made IP telecommunications and network infrastructures solutions and thanks to their Asterisk based phone system software, pascom have grown in to a market leader in the IP telecommunications across the D-A-CH region and beyond.
pascom – communications without borders – is a software based, open standards platform which delivers powerful, innovative business communications solutions. Based on Asterisk, pascom solutions provide businesses with a scalable and flexible alternative to proprietary IP PBX solutions whilst simultaneously allowing companies to reduce telecommunication costs, increase mobility and boost productivity.
Delivering a whole host of unified communications tools, pascom's platform-independent, user-friendly admin interface, provides users and IT admins alike with an enhanced user-friendly experience and significantly decreases IT administration further boosting productivity, optimising workflows and increasing efficiencies.
For more information relating to pascom or their phone system, please contact them on +49 991 29691 200 or visit www.pascom.net