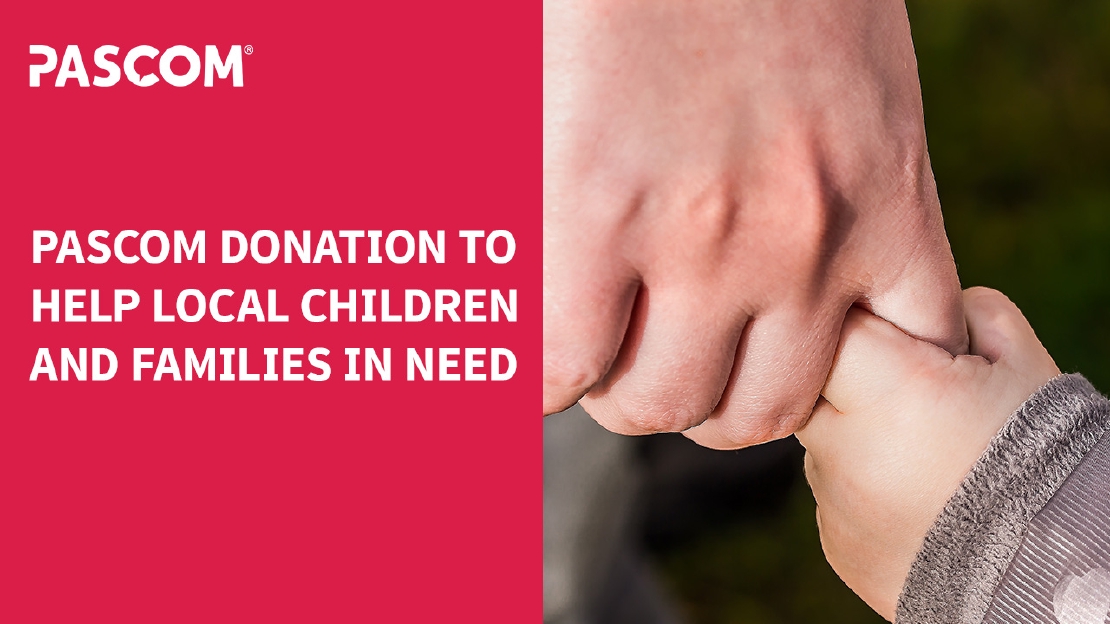 pascom Donation to Help Children and Families in Need
02.12.2020
3 min read

pascom
December 7th, 2020 | Deggendorf, Germany - Lockdowns, quarantine, work from home, virtual homeschooling, furlough schemes, unemployment and worse - 2020 has been a difficult year. The corona pandemic has brought about hardship and uncertainty for an unprecedented number of people and has put an incredible strain on us all. For families and in particular children, the burden has been harder to bear. By supporting the invaluable work of the Kinderschutzbund Ortsverband Deggendorf-Plattling e.V., our intention is to give back to our community and help children and their families who have been negatively affected by the pandemic.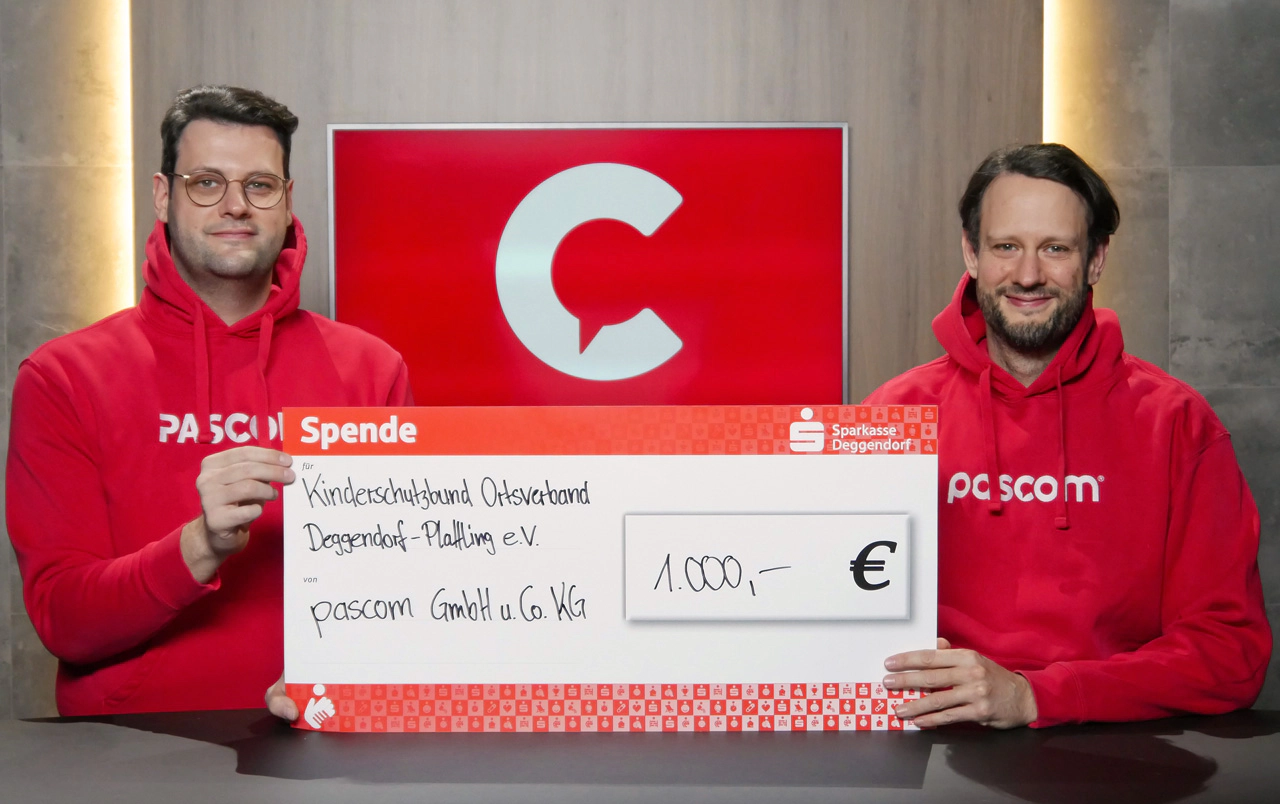 Children are incredibly resilient, tolerant and adapt quickly. Perhaps this is why sometimes their voices are not heard and why their welfare can often be overlooked. This is not the way it should be, children are our future and thankfully, organisations such as the Kinderschutzbund make caring for children their priority. Their invaluable work focusses on standing up for the rights of children and protecting their wellbeing and safe guarding them from harm. It's a challenging mission at the best of times, even more so in the grips of a pandemic, making the work of the Kinderschutzbund even more vital.
Mathias Pasquay, pascom CEO:
The pandemic has had a terrible impact. From the masks we wear to social distancing and worse, it's effects can be seen and felt everywhere. At times like these, we need to rally round and support each other. But with social distancing, the question is "how?". We hope that by financially supporting the Kinderschutzbund in Deggendorf-Plattling, we can make a difference and can bring some much-needed joy and optimism to children and their families for who 2020 has been so difficult.
Yvonne Pletl-Schäfer, Vorstand Kinderschutzbund Ortsverband Deggendorf-Plattling e.V.
This years' Christmas action of the Kinderschutzbund Deggendorf-Plattling focuses primarily on helping and supporting families from across our area who have been affected by the Covid-19 pandemic. For example, by providing children with gift vouchers to buy winter shoes, not only can we reduce the financial burden on their families, but also continue to support the children by protecting their health and promoting outdoor activity with essential footwear appropriate to the time of year. Furthermore, supporters of the Kinderschutzbund are also helping to ensure that every child will have their Christmas wish fulfilled, which given the year we've endured is perhaps the most valuable gift we can give.
About the Kinderschutzbund Deggendorf-Plattling
Our mission is to ensure the rights of children are recognised, protecting children from harm, helping families, providing support in emergencies, hospital visits and providing children with a safe, fun and enjoyable time together, for example by hosting kids festivals and organising family trips.
www.kinderschutzbund-deggendorf.de
About pascom
Founded in 1997, pascom are the developers of next-generation UCC Telephony Solutions and we upgrade business communications.
With pascom's innovative on-premise and cloud UC phone systems at the heart of their communications, businesses have a centralised, intelligent hub giving them total control over the organisation's communications – no matter how diverse and dynamic the business communication channels.
The pascom platform offers excellent scalability and is highly customisable to exactly match even the most specific customer requirements. This is why pascom phone systems are the perfect choice to support Small Medium Enterprises to communicate smarter, more efficiently and more cost-effectively.
Visit www.pascom.net to learn more about pascom and how our solutions support businesses upgrade their business communications.