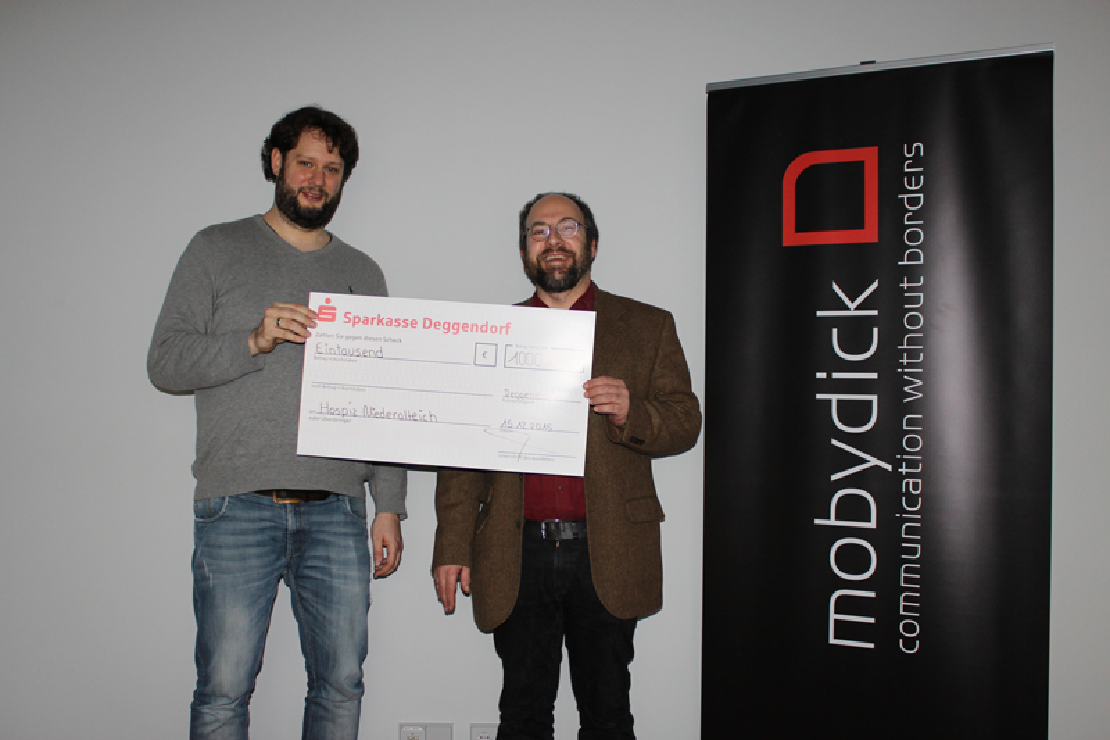 pascom Supporting Saint Ursula Hospice Niederalteich
pascom Make Annual Donation to Support the Invaluable Work of the St. Ursula Hospice
Deggendorf - 15. December 2015 - Every hospice employee worldwide makes incredible sacrifices and carries a heavy emotional and psychological burden on their shoulders. Theirs is the duty to provide invaluable care and comfort to their guests whilst simultaneously being a pillar of support to loved ones and all the while not knowing what tomorrow may bring.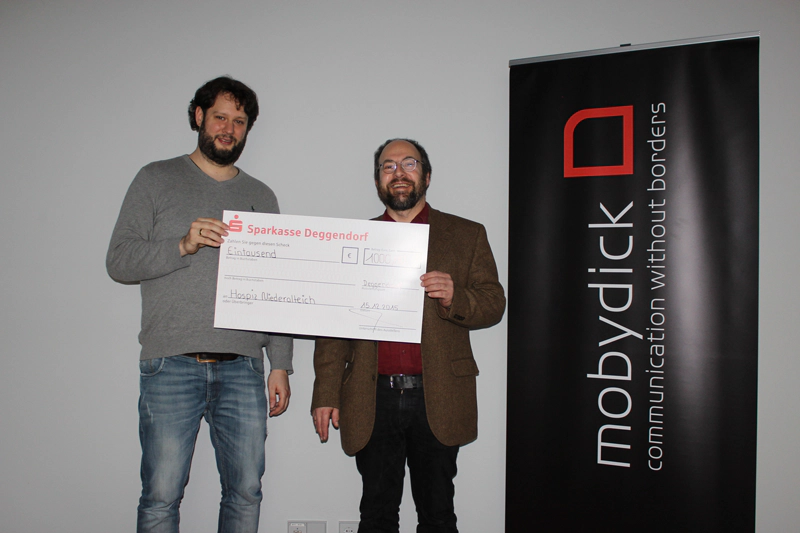 Being a beacon of hope for chronically ill patients and offering them and their families the peace of mind that the remainder of their journey may be spent in dignity and in a place of comfort is certainly an unenviable task but also one that deserves the utmost respect. It is in honour of this exceptional work, that pascom has pledged its annual donation to the St Ursula Hospice in Niederalteich, Bavaria.
Mathias Pasquay - pascom CEO and co-founder on making the St Ursula donation:
Social commitment in any form is to be commended. At pascom, we are a family which makes it essential for us to give back to and support our community. Upon making our donation, we look to highlight projects that have the courage face up to and come to terms with emotionally painful challenges which often carry unjust social stigma. Through making our donation, we truly hope that we have been able to provide some support to the selfless team at St Ursula's as they continue caring for and providing invaluable comfort to their guests and their families."
Upon accepting the donation, St. Ursula Hospice Director Dr. Ulrich Krüninger, talked of the daily challenges facing the hospice as well as of the recent renovation and much needed replacement of hospice facilities.
Dr. Ulrich Krüninger - Hospice Director on accepting the donation:
We would like to thank pascom for their support. Due to legal regulations, 5% of hospice financing must be accounted for by donations and due to difficulties surround the subject of what we do, this is not easily accomplished. As the hospice currently has running costs in excess of €50,000 per year, we are grateful for every donation, they really do matter."
Through making their donation, pascom are supporting the Hospice in financing their ongoing running costs. Moreover, as the Hospice recently invested €2.5 million in new equipment as well as expanding and renovating their facilities in order to better serve and care for their patients in need of comfort, they are extremely grateful of any financial support they receive.
About the St. Ursula Hospice Niederalteich
Up until their retirement in 2012, the St Ursula Hospice was used by the sisters of the Ursuline convent and for a while afterwards the role the building should play remained unclear.
In 2013, talks began between the Deggendorf Hospice Association eV and the Ursuline Convent, represented namely by Sister Theresia who at this time was responsible for the Sisters in Osterhofen. During these discussions, the idea of founding a medical hospice on the former convent premises which turned into reality as did establishing an academy of Palliative Medicine, Palliative Care and Hospice Care within the former convent basement.
After the expansion and renovation project, 10 beds are now available to cater for hospice guests who are cared for by a team of more than 20 staff who dedicate themselves to providing the highest levels of comfort and care to not only their patients but also their loved ones. The hospice also plays host to regular events which are for the benefits of their residents and ensuring that their time at the hospice is as comfortable and enjoyable as possible.
In order to be able to continue to offer these and other services, the hospice of St Ursula in Niederalteich is extremely grateful for any support their receive.
If your are interested in donating to support their excellent cause, you can find more information on their website (English is available via the UK flag).
About pascom
Founded in 1997, pascom are the developers of next-generation Telephony Solutions and we upgrade business communications.
With pascom's on-premise and cloud based UC phone systems at the heart of your Communications, you will have a centralised, intelligent hub with which you can gain total control over your organisation's communications – no matter how diverse and dynamic your business communication channels.
Our solutions offer excellent scalability and are highly customisable to exactly match even the most specific customer requirements making our IP PBX solutions the perfect choice to support Small Medium Enterprises communicate smarter, more cost effectively.