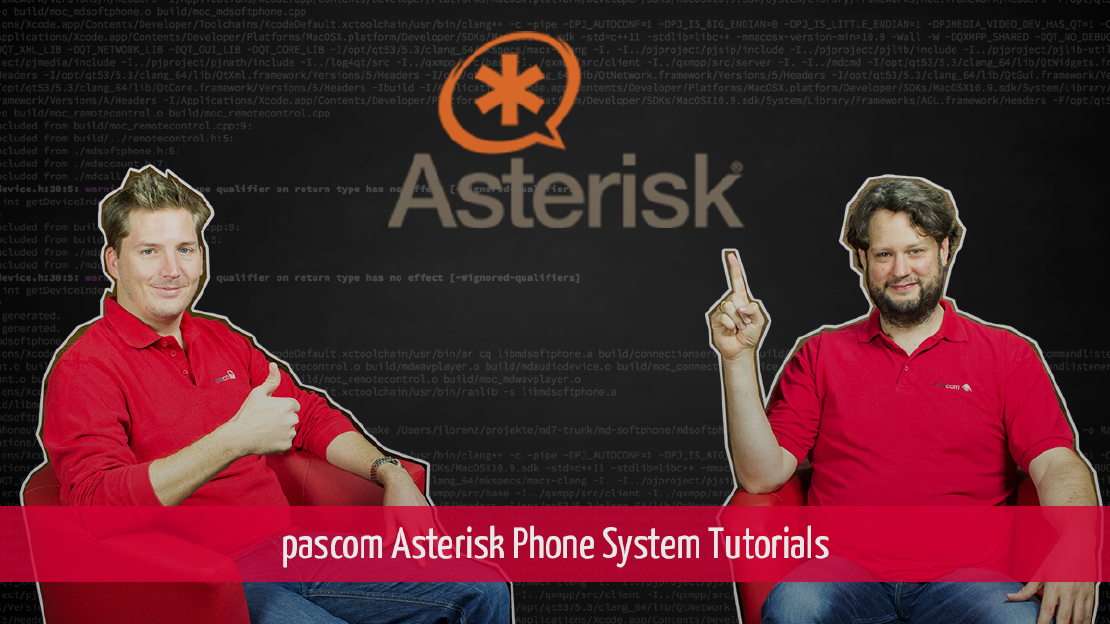 Asterisk Tutorial 33 - Asterisk IVR Menu Loops
11.12.2015
3 min read

pascom
How to Configure Asterisk PBX IVR Menu Loops
Welcome back to the VoIP Guys Introducing Asterisk video tutorials. It is now time to enhance our IVR menus to account for "timeouts" should a caller not select a menu option, which means today's episode is a how to guide to configuring Asterisk IVR menu loops.
In the last episode — the one where Mathias had trouble with saying "i" and "e" — we talked about the different functions you can use when configuring (i, e and t) your IVR menus and why you should distinguish between them and actually use the invalid (i) and timeout (t) functions. This time around we are going to go a bit further and take a look at how you can use the timeout function to setup a more professional, more customer friendly IVR menu.
Mathias' Top Tip
In order to set the point from where the menu should be repeated within the dialplan it is recommended to use a "label" which can be used to identify the point in the dialplan where the call flow should jump back to.
Moreover, if you watched the above tutorial you will also release that the devil really is in the details. If like us, you run into an error with your setup not working properly, it is likely to be a small mistake. In our case, when configuring the variable for the GotoIf application, we set the application to loop only if the counter was greater than (>) 2.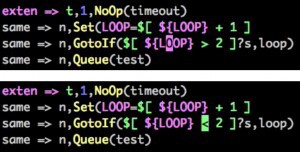 Therefore, always double check the finer details in your setup should you encounter an error.
Join us next time as we move on to the topic of "SIP in Detail" starting with an introduction to SIP.
Final Word - We Upgrade Business Communications
A well-configured business phone system that oozes useful tools, delivers excellent audio quality and intuitive call flows will leave callers with a highly professional impression. The configuration options and application availability and how well they are utilized will have a decisive impact on the level of profressionalism when it comes to call management and therefore how your customers view your company. The switch to a pascom VoIP phone system solution provides the opportunity to not only upgrade your internal collaboration but also to redefine telephony in your company.
If you would like more information regarding pascom and our Asterisk based Software PBX, please visit our website or give the pascom team a call on +49 991 29691 200 to discuss your requirements and get started within minutes using our free hosted asterisk business VoIP phone system edition.
Until next time — Happy VoIPing!