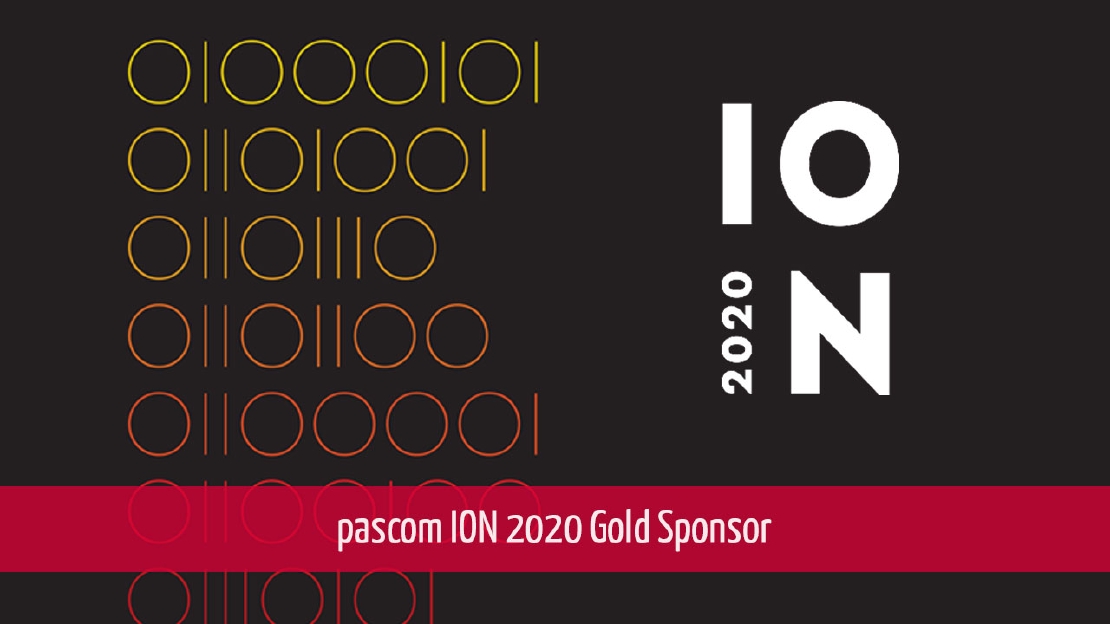 pascom ION 2020 Gold Sponsor
UPDATE 16.03.2020
ION 2020 will now take place as a virtual event via Live Stream. Further Info will be available soon.
pascom Proud ION 2020 Gold Sponsor
ION 2020, the Swiss ICT event of the spring, is the brainchild of pascom Excellence Partner and Cloud Service Provider, Seabix AG in Switzerland and pascom are proud to announce their attendance as a Gold sponsor. Focussing on core aspects of Seabix's DNA; sustainability, security, and quality, ION 2020 has been designed as the springboard for the launch of a host of new strategic Seabix AG initiatives that are unparalled within the Swiss ICT marketplace.
The fusion of mobility, ICT services and automation is leading the way into the future of new Service Delivery Models within the market as well as opening exciting new opportunities to end customers in terms of the digital workplace of tomorrow. As a strategic Seabix partner and event sponsor, pascom are proud that their solutions form an integral component of Seabix's existing business model and will continue to play a prominient role within the new initiatives and the next chapter of the company's evolution.
Mathias Pasquay, pascom CEO,
As a pascom Excellence and Cloud Hosting partner, Seabix play a strategically important role as we continue to grow within the Swiss ICT market and we are delighted to continue to support them and are very excited to be a part of the next stage of the company's evolution being unveiled at ION 2020.
About Seabix
Seabix AG offers modular ICT value added subscription based IT services for SMBs. This translates to significant relief from the burdens of operations management for you as a result of operational outsourcing. As your ICT solutions are managed by us in our controlled hosting environment and support by an extension amount of accumulated Know-How, your business will benefit from essential cost control. Thanks to continuous development of our portfolio in cooperation with our partners, your investment is protected with a future proof guarantee. We only work with standardised and proven products which ensures we are able to provide you with significant price benefits.
About pascom
Founded in 1997, pascom are the developers of next-generation UCC Telephony Solutions and we upgrade business communications.
With pascom's innovative on-premise and cloud UC phone systems at the heart of their communications, businesses have a centralised, intelligent hub giving them total control over the organisation's communications – no matter how diverse and dynamic the business communication channels.
The pascom platform offers excellent scalability and are highly customisable to exactly match even the most specific customer requirements. This is why pascom phone systems are the perfect choice to support Small Medium Enterprises to communicate smarter, more efficiently and more cost-effectively.
For more about ION 2020 and other pascom events, please visit our events page.