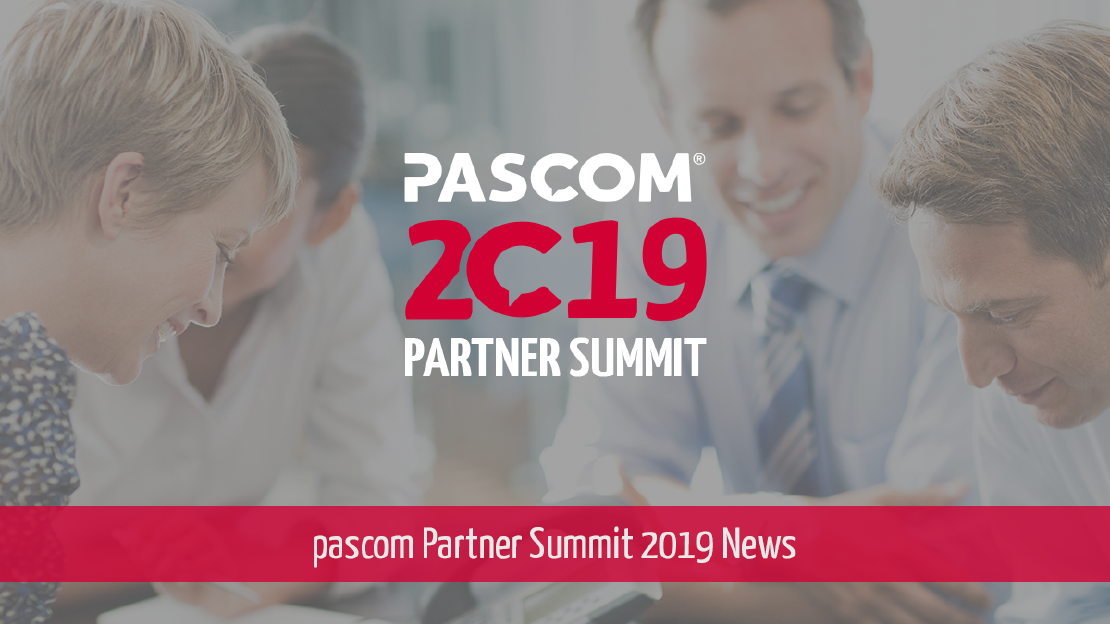 pascom Partner Summit 2019
pascom Set the Course For Success at Annual Reseller Partner Summit
January 29th 2019 | Regensburg, Germany - pascom GmbH, a leading developer of Unified Communication phone systems for business, kick started 2019 at their annual partner summit for pascom phone system channel resellers, hosting partners, system integrators and interoperability partners.
The 5th installment of the annual reseller event was held at the Regensburg TechBase business park and proved to be a resounding success and provided further evidence that the company is setting the right course for continued growth. With pascom phone system resellers from Germany, Austria, Switzerland and the Netherlands, the event enjoyed a 118-percentage increase in terms of attendees compared to 2018. However, as pascom CEO, Mathias Pasquay reported during his opening statement and review of 2018, this is only half the story. Since the release of pascom 18 in September 2018, the company has enjoyed significant growth in terms of sales, partner acquisition and lead generation, most notably a thousand plus percentage increase in cloud phone system adoption – all positive indicators that recent upgrades to the company'go-to-market strategy and product development have set the course for continued and faster growth.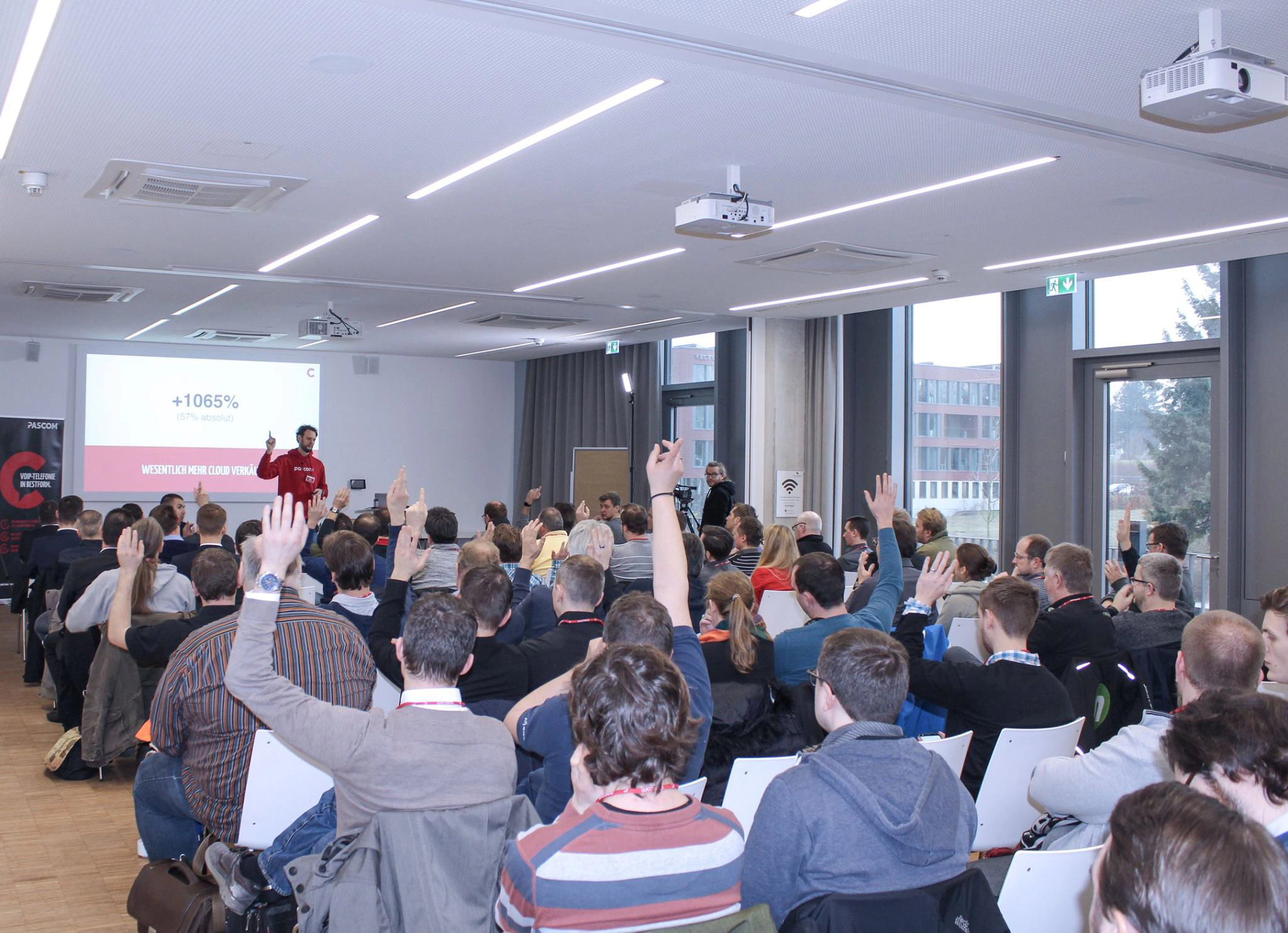 Building on the success of 2018, Mathias Pasquay went on to outline the company's vision for the future of the pascom platform and how the company views the future of the business communications industry. Starting with update announcements, Mr Pasquay introduced pascom's latest [phone system (version 18.04)] (https://www.pascom.net/doc/en/release-notes/pascom18/#release-18-04-16-01-2019)) software version release which coincided with the summit and includes the option of automatically adding free peoplefone SIP trunking accounts (including 10 Euros of airtime). Moving forward, the audience was treated to a brief glimpse of the newly developed Web Panels which are to be included in pascom version 18.05 due to be released in the coming months.
Looking further forward, Mr Pasquay outlined his vision of the future of the business telephony market and the shift towards intelligent business communication and collaboration. He highlighted the growing evidence that customers in the region are now ready for the cloud and that future success will require more mobility, collaboration and perhaps most importantly, the ability to simply and quickly include external parties.
Mathias Pasquay, pascom CEO, mentioned of the 2019 pascom partner summit:
What strikes me about the 2019 pascom partner summit, is not only the level of participation, but also the level of partner engagement, which for a channel business is obviously vital and further reinforces that first and foremost we are a company that people want to work with and secondly the changes to our business model in terms of our focus on the cloud, licensing and partner programmes have been highly successful.
Thomas Schmidt, pascom Sales Director, stated during the 2019 pascom partner summit:
We are delighted that so many of our partners have joined us here in Regensburg. For us as a company, regular contact and interaction with our resellers is essential. As we continue to grow and improve our offering, the input from our partners is vital for future success as it is they who have the most direct customer contact which is why I would like to thank all who attended and am extremely excited about our prospects as we continue to move forward.
Beyond the presentations and technical workshops, the 2019 pascom partner summit provided those in attendance with the perfect opportunity to network with leading telecommunications industry names, including VoIP and IP DECT phone specialists Snom, Yealink, Mitel and Grandstream as well as a selection of DACH carriers in peoplefone, HFO Telecom and Easybell, before being treated to an evening of entertainment and traditional Bavarian cuisine in the heart of iconic Regensburg Old Town.
About pascom
Founded in 1997, pascom are the developers of next-generation UC Telephony Solutions and we upgrade business communications.
With pascom's innovative on-premise and cloud UC phone systems at the heart of your Communications, you will have a centralised, intelligent hub with which you can gain total control over your organisation's communications – no matter how diverse and dynamic your business communication channels.
Our solutions offer a complete communication and collaboration feature set, excellent scalability and are highly customisable to exactly match even the most specific customer requirements. Which is why our business communications solutions deliver the perfect platform to support Small Medium Enterprises communicate smarter, more efficiently and more cost-effectively.
For more information about pascom Business Communications solutions and becoming a pascom partner, visit www.pascom.net and start upgrading business communications today with our free VoIP phone system edition now.