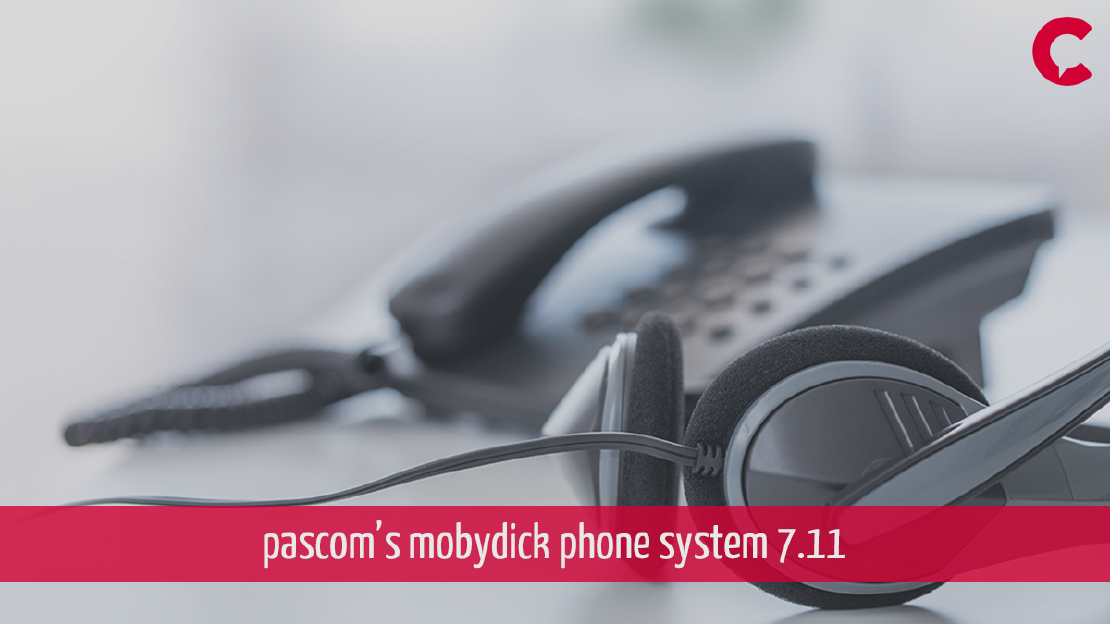 pascom Release Business Phone System Version 7.11
16.10.2015
2 min read

pascom
Gain a Competitive Edge for your ContactCenter with pascom 7.11
[Deggendorf, Germany | 22th October 2015] pascom GmbH & Co. KG, developer of the innovative Asterisk based pascom Voice over IP phone system solution are proud to announce the release of their latest pascom software. pascom 7.11 delivers pioneering Next Generation Contact Center functionality and boasts specifically developed Skill Based Routing.
pascom already offers extensive Call Center functionality as standard such as team management, the pascom FlexPanel and CTI clients. The latest release has substantially built on this functionality and has been expanded in order to deliver innovative, performance enhancing Contact Center solutions through leveraging skill-based-routing.
Moreover, alongside Skill Based Routing, the latest pascom version also features greater integration with Loway's QueueMetrics Asterisk Call Center Monitoring Solution, delivering more in depth analysis, greater snychronization between the two systems.
In this way, pascom 7.11 supports contact centers by providing operators with a cost effective, feature rich and extremely advanced solution to boost their overall Contact Center performance.
Mathias Pasquay, CEO and founder pascom Netzwerktechnik GmbH, on announcing the new release: Adding advanced call routing and skill based routing to our the already numerous list of contact and call center tools that pascom already delivers is great news for all our customers. Skill based routing has been an often requested development by our Call Center customers and we are pleased to be able to say we have listened and delivered and in doing so have grown our pascom software into a very cost effective IP phone system solution for Call Centers that is also equally at home within office environments.
About pascom - communication without borders
Founded in 1997, pascom is a Linux IT systems integrator with over 15 years worth of experience delivering tailor-made IP telecommunications and network infrastructures solutions and thanks to their Asterisk based pascom phone system software, pascom have grown in to a market leader in the IP telecommunications across the DACH region and beyond.
pascom is a software based, open standards platform which delivers powerful, innovative business communications solutions. Based on Asterisk, the pascom phone system provides businesses with a scalable and flexible alternative to proprietary IP PBX solutions whilst simultaneously allowing companies to reduce telecommunication costs, increase mobility and boost productivity.
Delivering a whole host of unified communications tools, pascom's platform-independent, user-friendly admin interface, provides users and IT admins alike with an enhanced user-friendly experience and significantly decreases IT administration further boosting productivity, optimising workflows and increasing efficiencies.
For more information about pascom, please visit www.pascom.net.