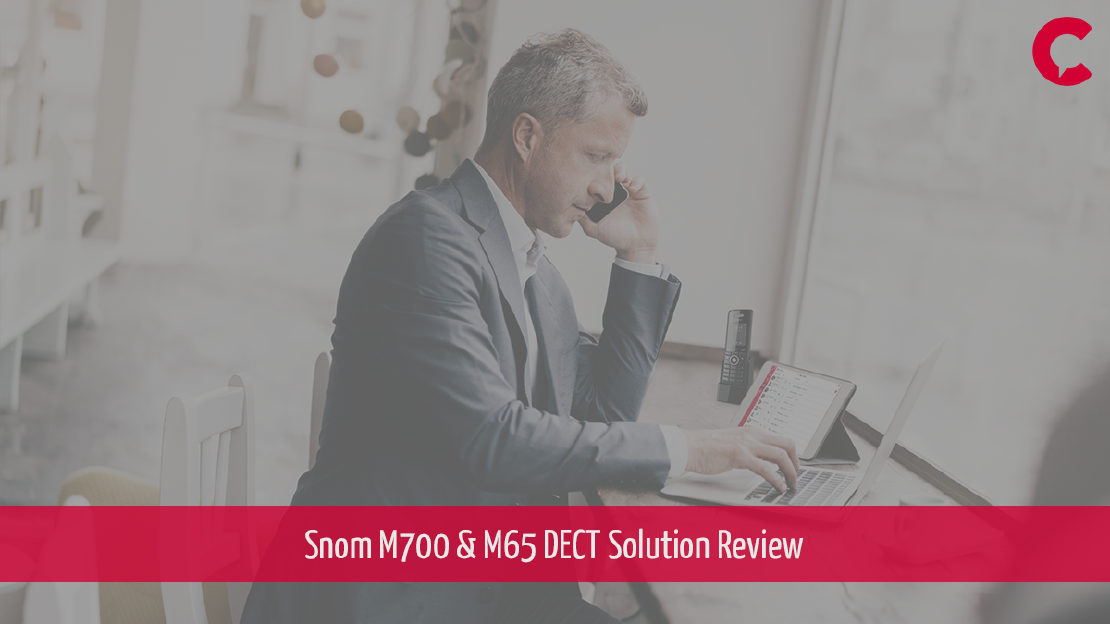 Snom M700 DECT Solution Review
Snom M700 & M65 DECT Review
As unveiled during Snom's partner event in September in Berlin, Snom have a new range of DECT devices, the first of which are now available on the market. Now our official unboxing was done during our Roadshow in October, when we first got our hands on the new range of devices, which we then took home with us for some testing. Now that's done, we thought it was high time for a video review of the new 2014 Snom DECT Series.
Common Technical Specs: Snom M700 & M65
Both the Snom M700 and M65 support Wideband Audio, delivering enhanced sound quality, which is extended to the M65's integrated wideband audio loudspeaker. Our team here were impressed by the audio quality, especially with the loud speaker function, which we tested right at the end of our review.
Technical Specifications: Snom M700
Firstly, let me apologise for my slip of the tongue, the new range can support 40 Base Stations per system, not 400 as accidentally mentioned in the video. Nevertheless, 40 base stations per installation makes for an extremely scalable system, especially when one considers that the M700 can be operated as a single cell base station and upgraded as required in the future. Talking of scalability, the M700 can support up to 200 simultaneous calls in a 40 base station system as well as 200 registered handsets within the same network. As a single cell system, the M700 can support up to 30 handsets per base station, as well as supporting the Snom M5 DECT repeater to further enhance coverage without requiring ethernet cabling.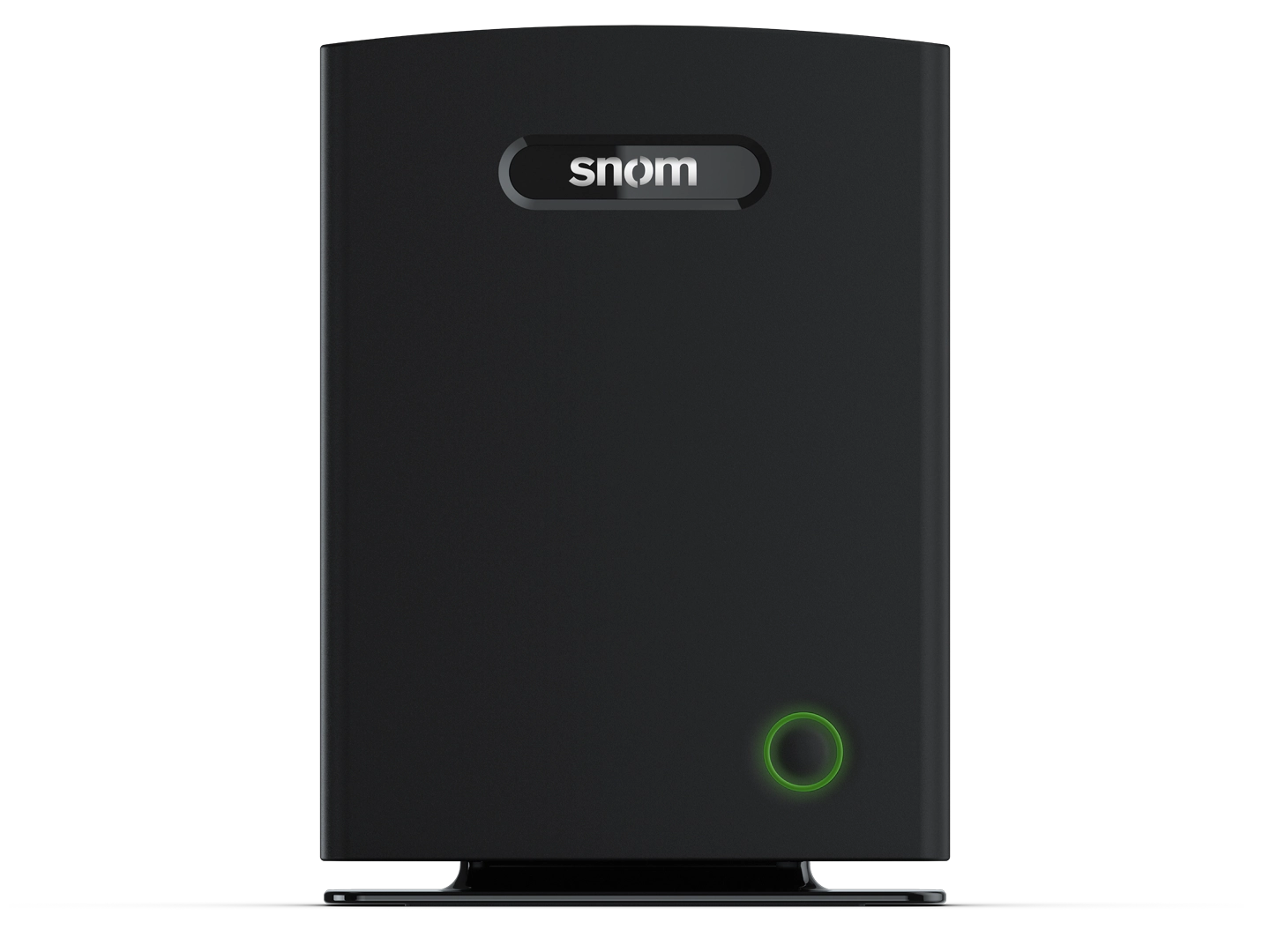 Moving on to autoprovisioning, as you would expect the Snom M700 supports Snom auto-provisioning which is obviously essential when configuring and implementing larger systems. In terms of Snom autoprovisioning, the process is fairly straightforward it that once the M700 base station is connected, your IP PBX (in our case pascom) will automatically provision it and provide an IP Address where you can login to the base station Web UI and configure your phones. The default login details can be found in the product documentation, but for reference purposes both the username and password are set as admin as standard.
On top of this, the M700 also supports Over-the-air synchronisation which is essential for both seamless handovers when wandering between base station or repeater coverage areas, accross multiple floors or larger organisational spaces. Whilst we are on the subject of airways, it is also worth mentioning that the M700 has an indoor coverage radius of 50m (outdoors is upto 300m, although the system is designed for indoor use only). In addition to being suitable for indoor use, it is also worth noting that the M700 supports PoE and can be positioned either using the included foot stand or via wall or ceiling mounting.
Finally on the Snom M700, not only do you not require a DECT manager, but also Snom are not hiding any additional costs through additional licences. This provides a welcome transparency as well as providing you with cost controlling abilities whilst implementing a powerful DECT system. For the security conscious of you, you will be happy to know that the M700 ensures wireless security via DECT encryption, but Snom have also ensured secured SIP communications by implementing both TLS and SRTP security protocols.
Technical Specifications: Snom M65
The Snom M65 is also packed with notable features and highlights. As we mentioned in our video, our technical support team have had the actual system that we demonstrated in operation for testing purposes, and one of the aspects they were most impressed with is the intuitiveness and user friendliness of the Graphical User Interface (GUI) - even if I can't use it backwards, which is more my fault than that of the phone. Regarding the GUI, it boasts a large 2" TFT backlit display as well as a durable backlit key pad for low light conditions. Speaking of durability, the device casing has a sturdy construction with a scratch resistant matt black finish, which provides added protection as well as an elegant and sleek finish.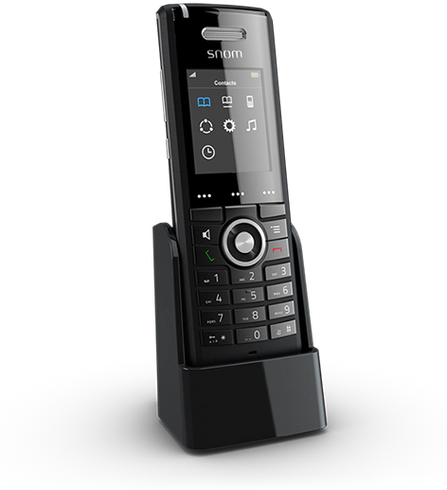 Other noteworthy M65 specs include standby/talk times of 250 / 17 hours, a local & shared address book as well as the customary headset plug for increased freedom of movement.
For further details and datasheets, please refer to Snom M700 and Snom M65 on the Snom website pages.
Summary
The new range of Snom DECT devices that we have reviewed so far provide a good combination of high performance levels, superior sound quality as well as that all important stylish yet durable and functional design. Moreover, due to the support for autoprovisioning, over the air sync and that the Snom M700 can have up to 40 base stations in one system and supports up to 200 handsets, the new range provides businesses with scalable, high performance yet cost effective solution.
Finally, over the coming months Snom will be releasing additional new DECT devices, such as the Snom M325 (single cell system bundle combing the M300 basestation and M25 handset), so tay tuned for more Snom reviews.