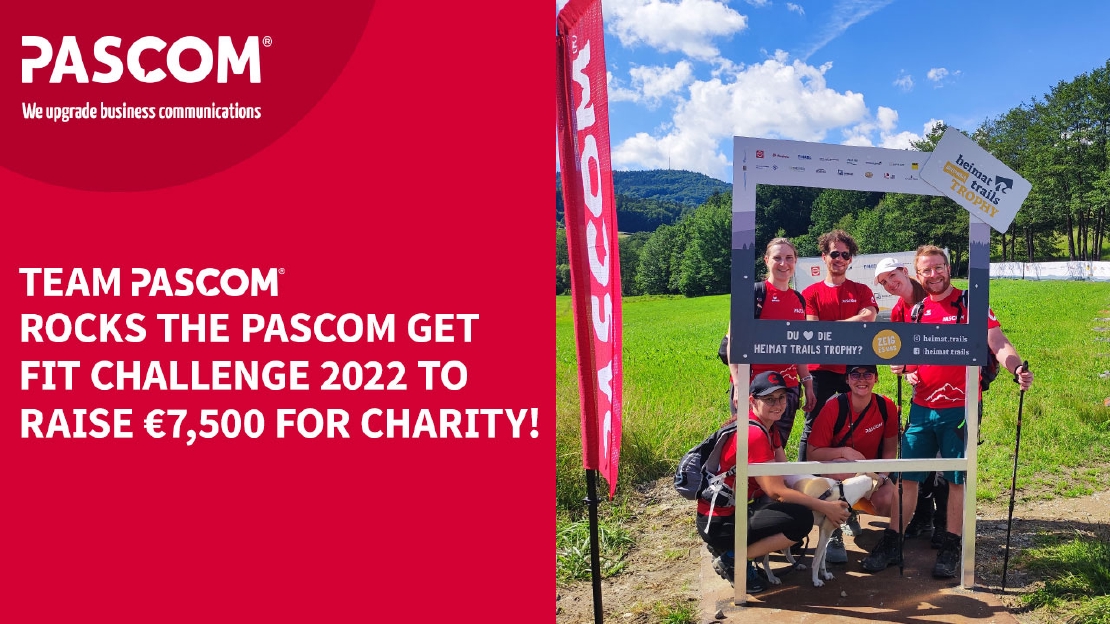 We raised €7,500 - pascom Get Fit Challenge 2022
14.11.2022
6 min read

pascom
After the team stormed to reach the 20,000 point target of last year's Get Fit Challenge with 224 days remaining and hit 60,000 points at the end of October 2021, we've raised the stakes with the 2022 pascom Get Fit Challenge and set the team a much more challenging 70,000 points - a significant 250% hike compared to 2021. However, just like everyone else, we weren't exactly sure how the year would pan out regarding the pandemic, so we introduced a tiered points system to build different target levels to cover every eventuality. But we need not have worried as is typical for our team, the effect was resoundingly positive and the team pulled together and set about the task with the now typical #teamPASCOM spirit.
pascom Employees Rock The 2022 Challenge
Starting in the cold of winter, the pascom 2022 Get Fit Challenge got underway despite the cold and still being in some form of Lockdown. Thankfully, that didn't deter the more steely members of team pascom and snowy cross-country hikes were the order of the day.
As winter turned to spring, the situation improved significantly as restrictions were steadily eased throughout the first holf of the year. The result; the full force of team pascom got active and have well and truly rocked the pascom Get Fit Challenge 2022! We've had all sorts of sporting and fitness activities from Mountain Biking, Running, Hill Walking, Football and Skiing, to SUPing, Kayaking, Swimming, Yoga and even cricket! What's especially great to see is that fitness sessions in the office have been held in the office gym and conference room for the first time since pre-corona!
What this means is that as we crossed the finish line on October 31st, we had earnt a total of 75,000 points - a stunning effort which the whole team can truly be proud of. What's more, these points translate a total of €7,500 being raised for donation to well-deserving, regional non-profits and charitable organisations that are close to our hearts. Furthermore and for the first time, we will also be supporting our colleagues in Serbia to make a donation to a cause of their choice, which is a reflection of how much they have grown as a team over the last 24 months - so stay tuned for more info on exactly who we will be supporting in the coming weeks, but in the mean time checkout this quick highlights reel of what the team has been upto throughout the year!
Stand Out Performances
Of cources there have been plenty of exception individual achievements, for example Leonhard Radonic (pascom Serbia) running the Ljubljana Half Marathon and and the Niš Business Run in Serbia. Massive kudos also have to go to pascom's head of Accounts and Logistics Beate Weber who once again topping the table for the second year running, although this year Sebastian Damm and yours truly gave it our all to give her a run for her money.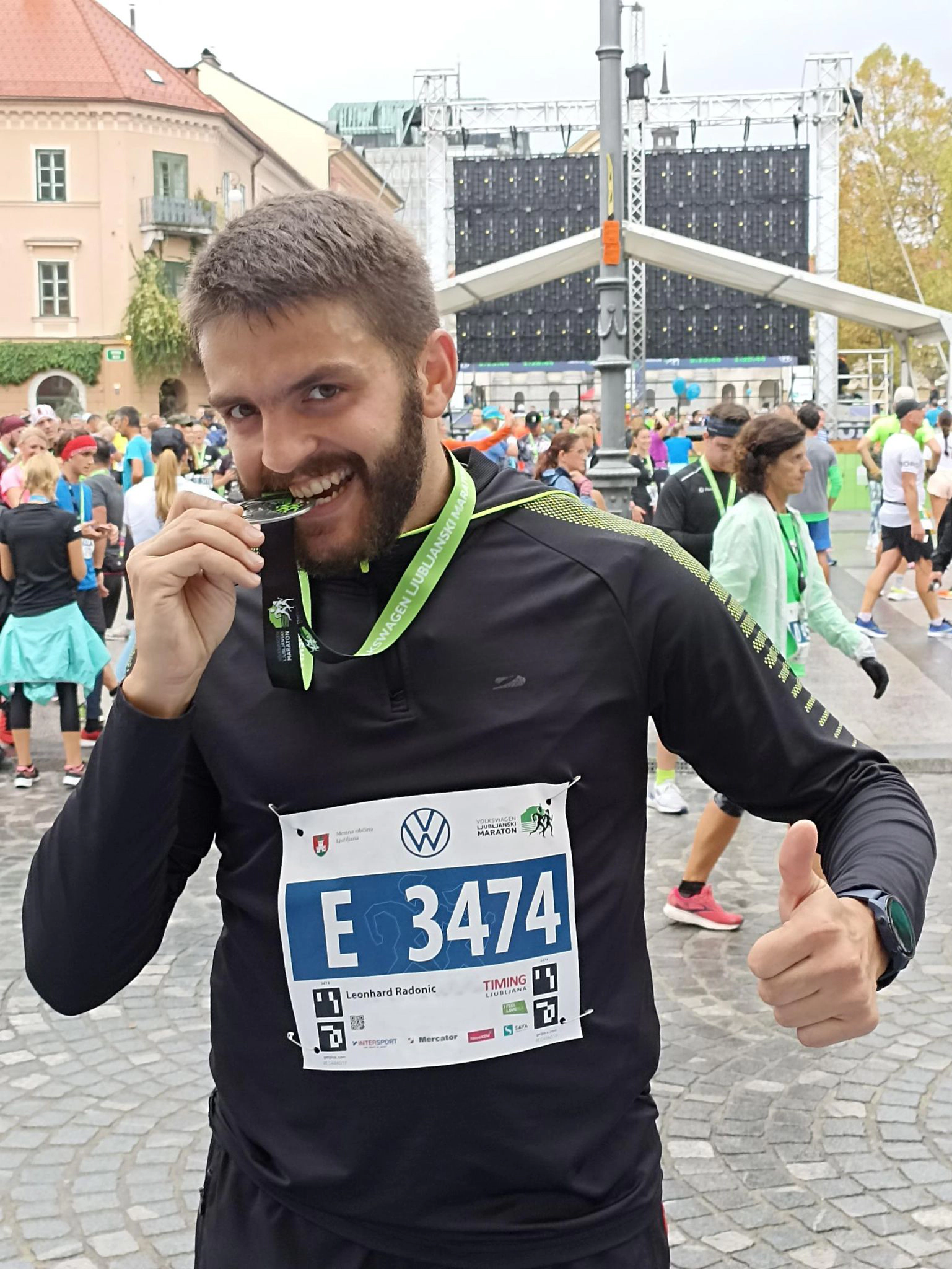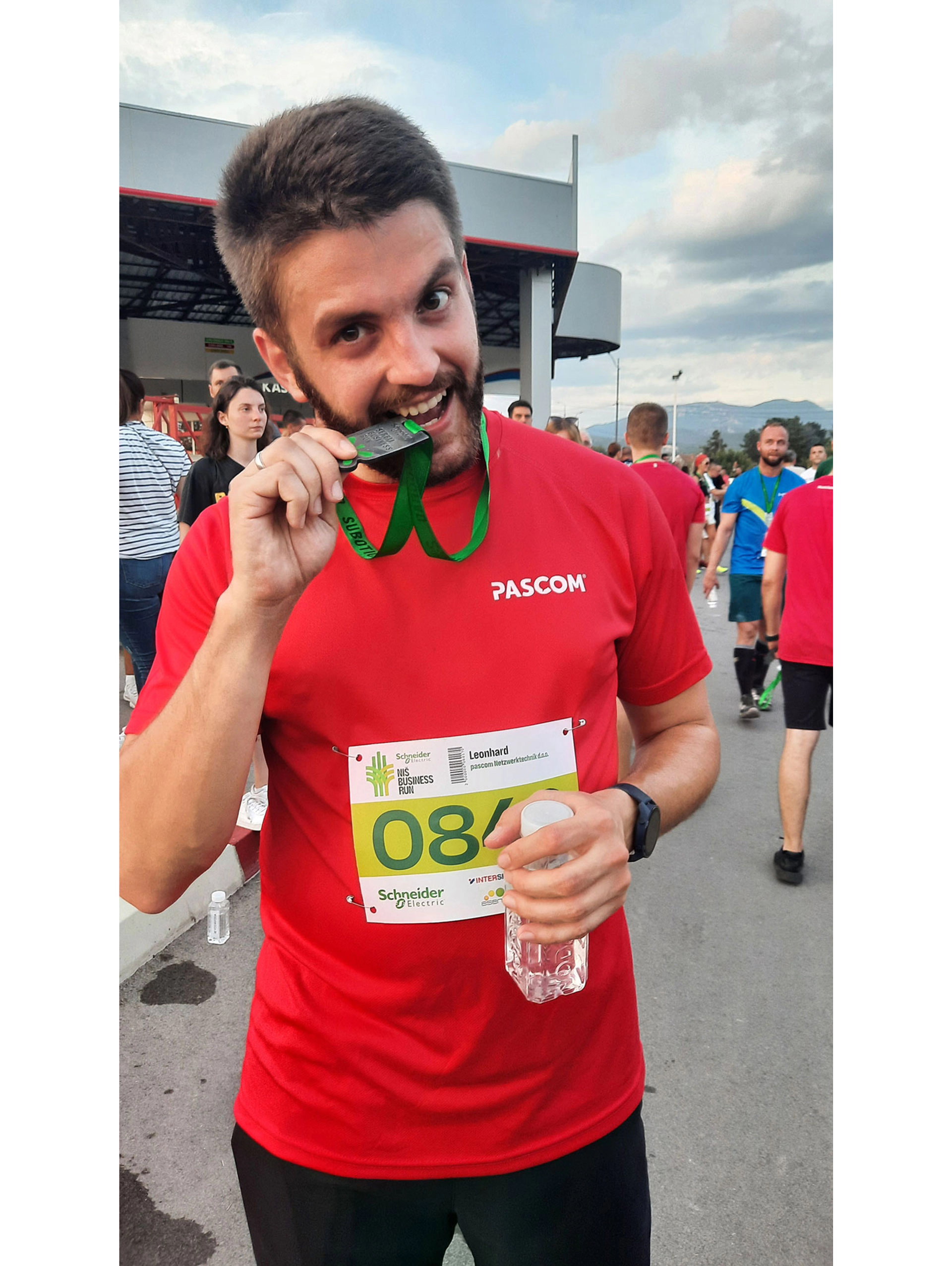 But what really stood out throughout 2022 is just strong our team spirit as pascom employees took it upon themselves to get active and out there together whether it be fitness in the office, riding to work, company events or organised events, which is clearly reflected in the Challenge leaderboard.
Great examples of this can be seen in the team's participation in the Niederbayerisch Heimat Trails Trophy, the fact that the pascom morning Run Club has made a comeback, the pascom Serbia Ski Club hit the slopes and there have even been "Hybrid" BodyPump workout sessions including both presence and remote participants via screensharing!
The Heimat Trails Trophy
The largest of the Team Events was undoutably the Heimat Trails Trophy (HTT), a regional sporting time trial competition in Bavaria. Spread across 6 locations and involving 4 sport disciplines, the Heimat Trails Trophy is organised by three local regional authorites and is designed to increase awareness of what the region as to offer and therefore boost adventure tourism, the 2022 event attracted over 4,000 participants.
As a 2022 HTT gold sponsor, pascom employees teamed up to form hiking, running and biking groups to compete over 5 different mountains (Brotjacklriegel, Rusel, Großer Pfahl, Großer Arber, and Almberg) as well as enjoying the route along the scenic Isar River Floodplains.
A few employees even had so much fun that they repeated the routes multiple times often with different colleagues and to compete in different disciplines or simply to improve their time. That said, I very much doubt that many team pascom are looking forward to revisiting the stairway to Jackl, which drew a few explitives from certain members of the hiking group!
Speaking of the hiking group, team pascom proved their metal as they came a very respectable 9th place in the overal team rankings for nordic walking - and the resolve is already there to better this in 2023!
What is the Get Fit Challenge?
The pascom Get Fit Challenge is a company rewards incentive that incorporates employee welfare, employee engagement and corporate social responsibility in to a fitness challenge. The challenge runs annually from January 1st to October 31st and the goal is simple; to get fit and in the process earn reward points which are added to your individual and the team score.
But unlike other "Get Fit Challenges", it's not all about doing sit-ups or push-ups and earning points. The pascom Get Fit Challenge is designed to include everyone and focuses primarily on being active together and keeping each other motivated in order to achieve common goals.
But why did we design the challenge to be so? Because, by promoting working together in social and sporting activites, we are able to support the team in maintaining their physical and mental health which in turn supports everyone in the workplace, especially when we consider that there is still a significant amount of remote work going on as we move out of pandemic. It is with this thinking that we launched the challenge in 2021 and immediately saw the benefits as the monotony of the home office and winter lockdown was broken and employee motivation and engagement soared as evidenced by the team smashing the target inside of 3 months. It is for exactly for benefits like these that we decided not only to go again in 2022, but also to raise the bar even higher to really test the team's metal!
About pascom
Founded in 1997, pascom are the developers of next-generation UCC Telephony Solutions and we upgrade business communications.
With pascom as the heart of their communications, businesses have a centralised, intelligent hub giving them total control over their organisation's communications – no matter how diverse the workforce or dynamic the business communication channels.
The pascom platform offers excellent scalability and is highly customisable to exactly match even the most specific customer requirements. This is why pascom phone systems are the perfect choice to support Small Medium Enterprises to communicate smarter, more efficiently and more cost-effectively.
Visit www.pascom.net to learn more about pascom, our solutions and the pascom Team.