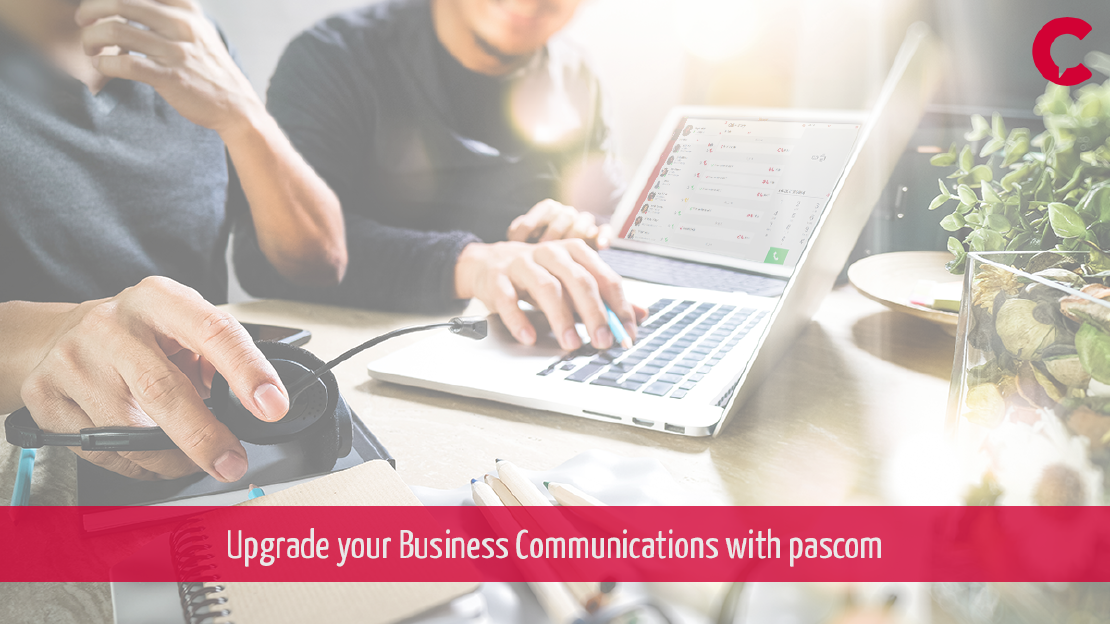 pascom VoIP Phone System Free Edition
05.12.2018
3 min read

pascom
Upgrade Your Business Communications
Are you looking to upgrade your business communications? Is your existing solution on its last legs or simply not delivering the performance and functionality your business needs? Then try pascom's free business phone system edition today and discover how we can support you in giving your communications a breath of fresh air.
Available for both on-premise and in the cloud, pascom's free phone system edition is different from other vendors. Firstly, our free edition phone systems offer exactly the same functionality as our commercial phone system solutions. Featuring everything you need to upgrade your business communications from from a complete unified communications feature set to mobile VoIP, ContactCentre and open standards interoperability. As a result, you can deploy your pascom solution anywhere, use your choice of SIP providers and VoIP phones plus benefit from the full scope of pascom features.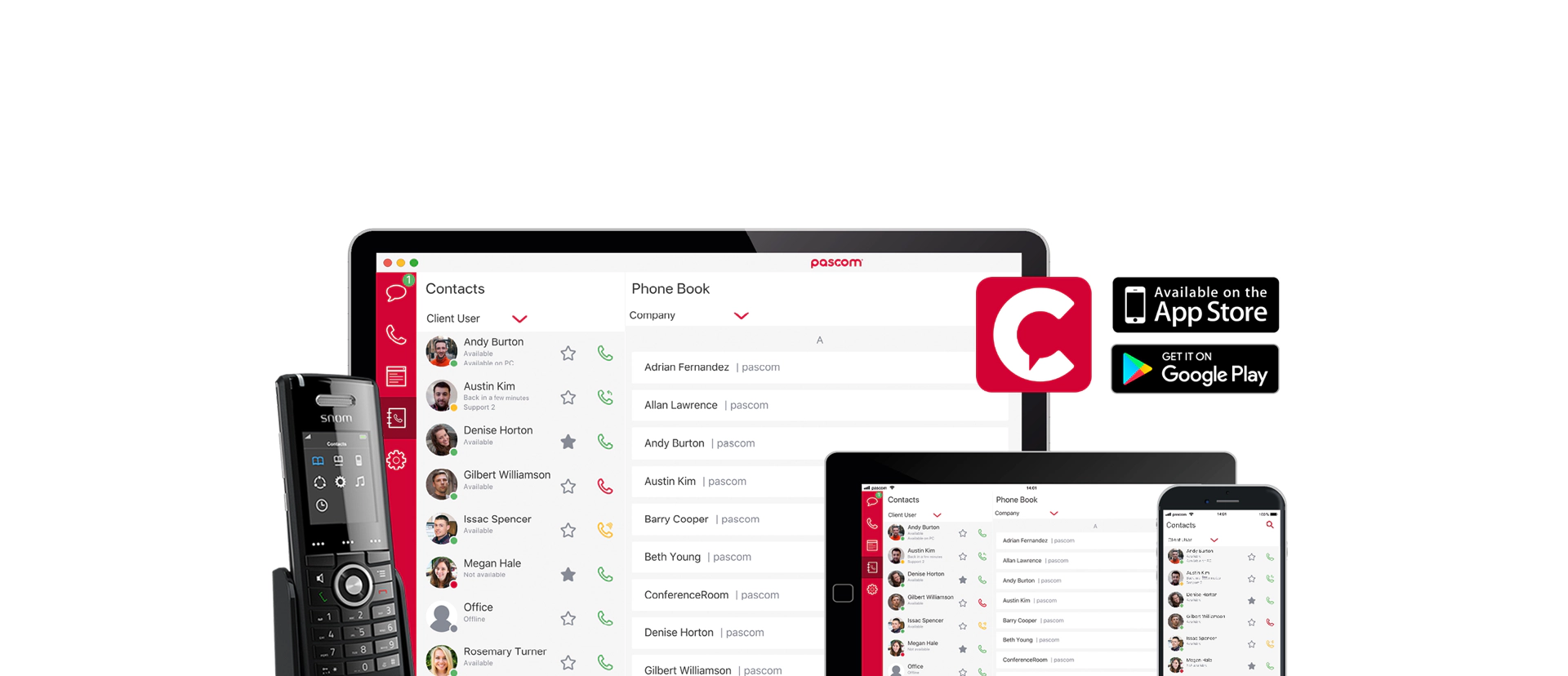 Secondly, we do not impose any time limitations on our pascom free phone system editions. Take all the time you need to configure and test the solution and when you are ready, upgrading is quick and easy. Even our hosted pascom.cloud free editions solutions are available with no time limitations. That means that you can enjoy free phone system hosting in our redundant cloud infrastructure for the lifetime of the system - no just for a limited time as with other vendors. Finally, getting started couldn't be simpler and thanks to our new setup guides and assistants, you can get your pascom phone system will be up and running in just a matter of minutes, regardless of your choice of installation - in the cloud or on-premise.
Offering a full Unified Communications suite including presence, instant messaging, desktop and mobile softphones and voicemail 2 e-mail, pascom solutions also include advanced Call and Contact Centre tools as standard, such as intuitive Hotdesking, simple queue and team management, call recording, Skills-based routing and call labels. Open Standards ensure that you benefit from having no vendor lock-in, freeing you up to choose the SIP provider and hardware vendors (if appropriate) that best suit your business needs and cut telecommunication costs. Furthermore, pascom solutions are designed to be both admin and user-friendly and therefore are as easy to install and manage as they are to use.
Thanks to pascom's industry-leading Concurrent User (CU) licensing model, you will benefit from all of the above whilst also benefiting from unlimited extensions, users (2 CU), channels and endpoints. Compared with other licensing models such as the channel or simultaneous call models, with Concurrent User licensing, there are no licence limitations on inbound calls, meaning your customers will always be able to contact you which is obviously an essential element of delivering excellent customer service.
Get Your Free VoIP Phone System Today
In essence, pascom business phone systems deliver all the necessary communication and collaboration tools required to drive productivity and collaboration which coupled with open standards and hassle-free setup and management, will enable you to drastically reduce costs, enhance customer service and upgrade your business communications.
Get started today with our free edition, either on-premise or hosted free in the pascom.cloud and experience first hand how we upgrade business communications.