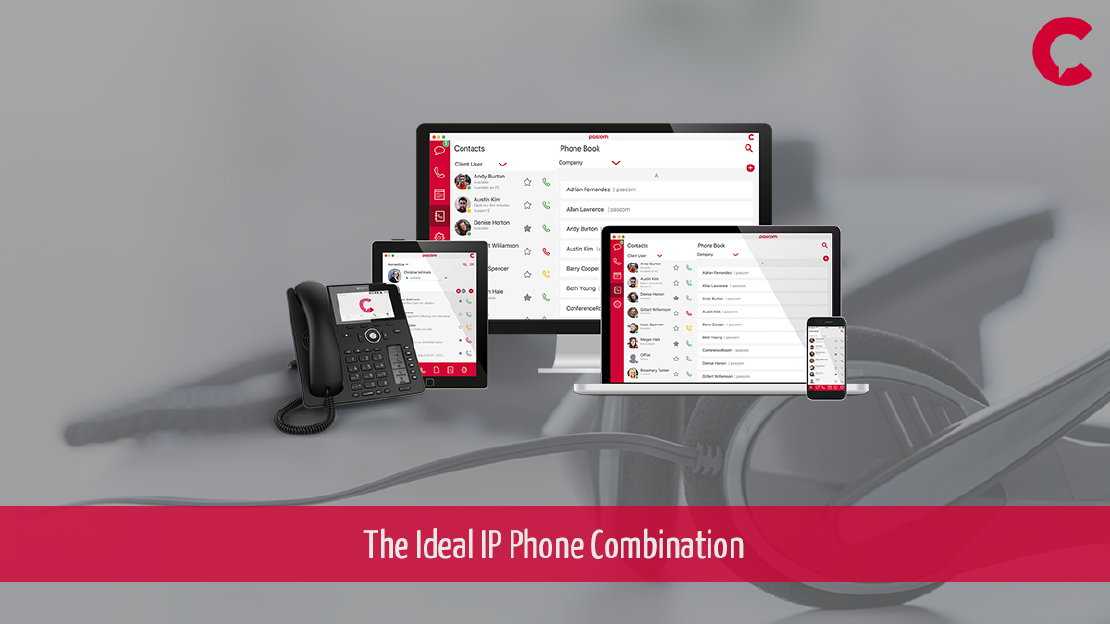 The Ideal IP Phone Combination
Softphone usage is on the rise, but what is the ideal phone combination for your business VoIP phone system?
Once again our friends over at telecoms review website software advice have produced some great research, this time concerning the ideal telephone combination for your VoIP phone system.
Of course, it goes without saying that as technology has advanced and moved away from the traditional phone systems of yesteryear, the availability and flexibility of varying device options and combinations has greatly increased. These days, terms such as softphones, BYOD and mobile VoIP apps have become increasingly commonplace within the telecommunications industry and the business world as a whole.
Top of the range UC solutions are required to offer greater flexibility, increase availability and support businesses deliver modern communication and collaboration tools, which all enable employees to work smarter and more efficiently from anywhere. Which means such solutions require a whole host of features such as softphones and mobility apps.
Now to the research compiled by software advice. While perhaps not surprising the results make for interesting reading and highlight the fact that the trend towards remote working/telecommuting continues to gain traction.
According to the survey, softphones are currently being used by nearly 50% of the respondents, which indicates that while the technology is slowing catching up with desktop phones, the preferred choice for employees who are office based (or remote workers when in the office) is the desktop phone.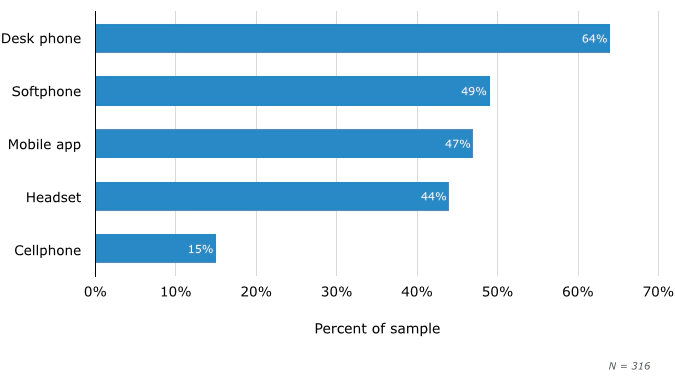 In fact, desk phone adoption is sitting steady at around 70%, meaning that they are still clearly the leading choice for office-based employees. This figure is somewhat lower than what is currently prevalent within the DACH market. Analysis of research we conducted in 2014 indicated that the figure was closer to 85%, as the majority of users preferred using desk phones in combination with mobiles or a second desk phone at home.
So why has softphone adoption not experienced dramatic growth or more accurately, why have desk phones managed to cling on to the top place in the telecommunication device pecking order? The answer is what we would expect - reliability and quality.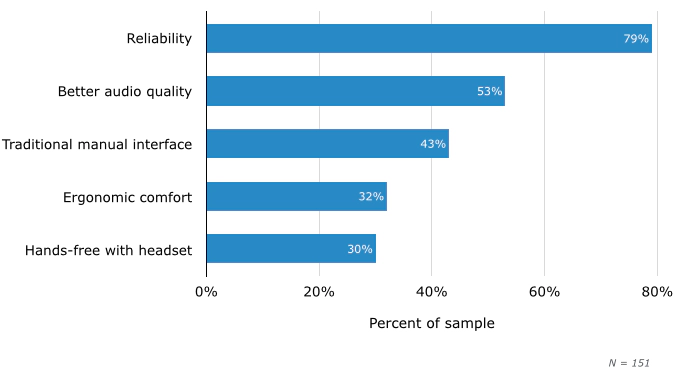 While desktop phones have managed to maintain first place, the question is for how much longer, as more and more companies employ BYOD strategies and promote teleworking, the adoption of technology such as softphones and mobile apps will continue to grow, as they promote greater flexibility whilst increasing availability of employees with integrated UC features. In fact, 72% of respondents said using softphones aided them by easing remote working.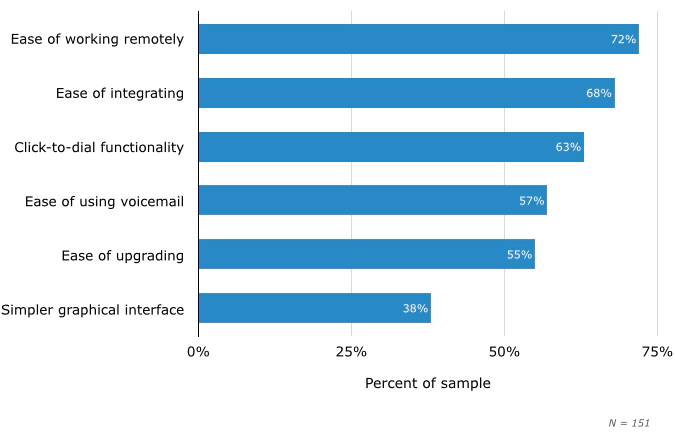 The question of quality is a good one, while it is true softphones are known for not having the same levels of quality compared to desk phones, this is often due to external influences such as slower internet speeds, insufficient bandwidth or even the quality of the headset being used. All of which office-based workers may not experience.
Summary
Whichever solution you choose, one thing is clear. All IP devices have their role to play within a modern business and the growth of softphone and mobile apps adoption will continue to rise as more and more businesses implement modern flexible working policies.
If you are considering switching or upgrading your telephony services to an ALL IP SIP VoIP solution or would like more information regarding pascom, then give the pascom team a call on +49 991 29691 200 to discuss your requirements and get started within minutes using our free hosted business VoIP phone system edition.